How Dharmesh Acharya Plans To Rule A Tough Sea With Radixweb's #InnovationYouDeserve
Radixweb's COO, Dharmesh Acharya has mastered the game and passed on his art of constant learning – just like a seasoned sailor. With #InnovationYouDeserve, here's how he reimagines the future of Radixweb.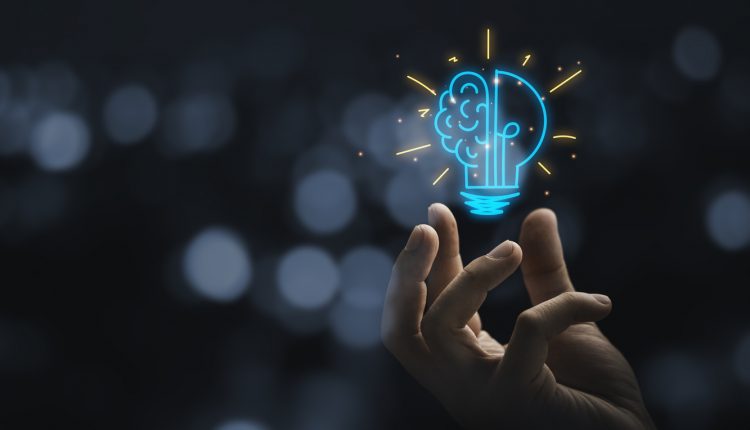 Dharmesh Acharya, the COO of Radixweb, a global name in the field of enterprise software development and superior biz-IT consulting, has been a gamechanger in the true sense. He has truly turned around the way modern IT businesses are taking shape with ingenious development methods and leveraging agile at every step.
Conceived in early 2000, the firm is stepping into its 22nd glorious year with a rich legacy of development expertise, commendable digital transformation abilities, stupendous software development outsourcing and incomparable product innovation. And Acharya is one true sailor behind this ship! From a dynamic start-up to a team of 670+ top-ringing professionals, he has steered the growth of Radixweb from pillar to pillar.
Reiterating the core values laid down 22 years ago, Acharya recently spoke about Radixweb's new brand pledge #InnovationYouDeserve. "July is a month of immense importance for us because this was the time when we had laid the foundation stones of the company.  Right from its conception, we have tried to imbibe some skin-deep values into the operations of Radixweb – the values of uncompromising quality and transparency. #InnovationYouDeserve is truly an extension of the same values."
"Not just to our clients, but to all of our stakeholders, we have made this infringing commitment to deliver only the best of tech solutions. And to ourselves, we have always stood by the promise to better ourselves in every lap. With #InnovationYouDeserve, we further our promise to aid our clients gain deep insights into the development process and help them see new biz opportunities and their business gaps – both in a new light; we pledge for innovation not just in terms of revolutionary tech products and services, but also in terms of the way people think about technology", he adds.
Radixweb is an Ahmedabad-based tech company that works tirelessly towards revolutionising IT processes for a varied niche of clients across the world. Acharya, who is responsible for overseeing the global operations, has led the brand to leave starlit footprints in over 25 nations already. Like an able sailor chief who has led a diverse, disintegrated team to championship, Dharmesh Acharya with his future-focused attitude has helped Radixweb add many a feather in its cap – right from consecutively winning Partner of Choice Award from Clutch for seven consecutive times to its recent Great Place To Work Certification by the GPTW Institute – the firm has been winning accolades in driving favourable CX and EX with equal elan.
As the COO of Radixweb, Acharya feels that the 'never stop learning' attitude which has been cultivated all these years and passed on to his team is one of the prime reasons behind the firm's success. Time and again he has instilled in his team that great innovation stems from the art of remaining open to learning. And he practises what he preaches – being one of the most valued members of the C suite, he steps into his office with his 'zen' focus on gaining new insights every day.
Acharya feels a techie should have the learning spirit of a fresher. Because IT is such a field where the biz requirements change in a whiff of a moment and every split second a reigning technology slips into oblivion – there is an immense need to keep oneself updated with modern technology. He also reiterates that modern systems need to be extremely resilient to embrace and adopt change.
Radixweb has been one of the pioneers of outsourcing tailored tech solutions for over two decades now. With its rich legacy of delivering on-point project management, risk management strategies and curated digital transformation abilities, the firm has helped innumerable businesses reimagine their tech future with modern app landscapes powered by extreme agility, speed and powerful innovation.
When it comes to tech-enabled transformations, Radixweb has empowered its varied niche of clientele with the right systems developed with unbeatable insights into their biz requirements and capabilities. Coming to the true purpose behind launching #InnovationYouDeserve, Acharya says that modern tech clients belong to a place where the traditional roles of tech partnerships have changed shape.
Gone are the days when clients would make blind investments in tech solutions just because their peers saw the value. The concept of 'value' has changed and businesses these days consider tech investments that actually enable them to redefine their processes according to business needs, delivering differentiated results in terms of grabbing opportunities to build new streams of ROI. But most importantly, the demand from modern tech partnerships is building favourable client experiences through tech investments – because they know that CX is one quotient which can make or break their business.
#InnovationYouDeserve is designed in a way that it showers bespoke attention to project needs, carefully assesses the client's tech requirements to deliver true 360-degree value through meaningful digital capabilities and infuses businesses with the right systems that have bespoke functionalities.
Acharya reinstates that Radixweb's new brand pledge isn't just about enterprise application development, but encompasses everything that is required to upkeep the digital health of a business. He is a believer in true tech passion and stands the ground that this relentless attitude is what has prepped Radixweb through all these years in fueling a tech boom.
In its commitment to building a neoteric tech future for its clients and stakeholders, Radixweb has already delivered over 4200 pathbreaking tech solutions with a curated approach. Their constant strive is to understand the crux of technology and act accordingly. The COO strongly suggests that there is no 'one-size-fits-all' approach to technology, thus their solutions are shaped with a razor focus on effective innovation.
As Radixweb's 22nd anniversary inches close, Acharya feels that team Radixweb is focused on setting up new benchmarks for itself, breaking every mould and delivering excellence in a new package with a renewed focus on 'value'. As for its future, Acharya aims for positioning Radixweb at a scale that when they think about agile modern apps, risk management and top talent acquisition strategies, along with acquiring stupendous functionalities, they inadvertently think of Radixweb's stupendous abilities.
Launching an anniversary pledge has been solemn practice for Radixweb all these years. But what's commendable is the fact that the brand encompasses its promises into reality with its sincere approach. #InnovationYouDeserve is truly a germ of where Radixweb plans to stand in the year to come and fulfil its commitments to not just its clientele, but the global tech community with an 'A' game at innovation.