How to Enhance Innovation in Your Organization
Take a look at some expert tips on how to increase innovation in your business to achieve better results no matter the size of your organization.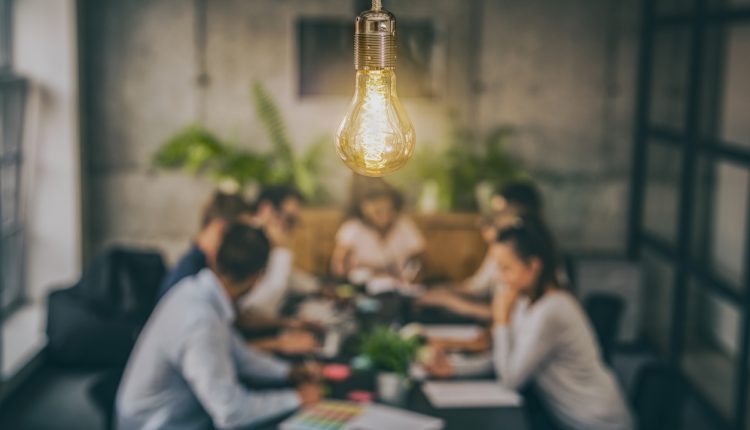 Innovation is at the heart of success for many businesses. Whether you are leading a Fortune 500 company or operating a home-based business, it matters a lot to generate ideas and develop new products and offers for your target market.
Knowing how to build a business that's focused on innovation can be challenging. In most cases, finding a great idea can be hit-or-miss. There's also the issue of knowing whether the idea is able to generate returns in the long run.
Despite the uncertainty, the world's leading brands have found success in coming up with new products and services that eventually caught on. The following tips should provide you with a starting point for improving your business's capacity for innovation.
Commit to your core values
It's important to understand that innovation has to stand on a solid foundation. In this case, it's your business's core values that can make innovation possible. Try to review your brand story and learn why you want to innovate in the first place. Do these values include the need to seek out opportunities for future expansion? Do they underscore the use of new technology? By committing to your core values, you are able to develop a detailed roadmap for innovation.
Learn from your staff
After laying the groundwork for innovating your business, you need to make sure that everyone in the team is involved across all phases of innovation. From planning to execution, your employees and supervisors must be on the same page as you. Innovation shouldn't be based on your perspective. Asking for insights and suggestions from your staff can provide you with valuable information that can enrich the decision-making process. Getting diverse opinions not only fosters employee retention but also supports the development of products and services that get traction.
Learn from your customers
In addition to getting inputs from your staff, you might also need to conduct data-driven market research and act on customer feedback. Being in business also means learning the issues, advocacies, and pain points of your ideal customers. Innovation is more likely to happen if you are able to listen to the market and learn how existing customers feel about your business. From this, you can identify the most critical problems of your market and develop ways for solving them.
Build a network of suppliers and advocates
On top of your employees, you must also involve a network of vendors, brand advocates, and executives who are also eager to help your business innovate. This will also help streamline other essential processes that can help bring your concepts into reality. For instance, you may have to source materials for a new product through indirect procurement. By building relationships with trusted vendors, you will always have the materials and equipment you need to launch your latest offers.
Innovation is all about constant change, so it's important that you invest in the right tools, build networks, and ensure the involvement of your staff in the process.