The hunt for top talent in the present world is more competitive. Every firm wants to hire the best talent possible. However, the perfect candidate for your company is the right combination of talent and character. 
But how do you get this top talent? A strategic and thorough hiring process is key to landing the right employee for your business. An effective recruiting process can increase the number of applicants your company receives thereby providing you with more options. However, the hiring process is a rigorous one as your hiring team needs to be a good judge of skill and character. 
The choices your hiring team makes could either hurt or help your business. So what then is the right technique for hiring new employees? Recruitment techniques are constantly evolving, and technology has significantly had a hand in that. 
However, some traditional recruitment techniques are still very effective. This article will discuss some modern and traditional recruitment techniques to help your company hire the best employees. 
Top recruitment techniques for hiring great employees
Below are some proven techniques your organisation can implement in their recruiting efforts.
Have a great employer brand 
For your company to attract the right employee, it needs to be very reputable to convince top talents. Your employer brand is what sets your firm apart from the competition and convinces candidates why they should work for you. 
Employer branding should show your business' mission, culture, and values. Ensure that this is reflected on your website, careers pages, job postings, and social media. Rather than solely depending on your PR team to craft your employer brand, gather the stories and feedback from the people that matter most in this situation – your employees. 
Interview them about why they love working for the company. Then, take those interviews and share them on your careers page, in your job ads, and on social media. Corporate matching gift programs can also do wonders for your branding as a business. When people see you giving back to charitable causes, it can help attract top talents to your company. 
A great employee brand would show potential employees why they should choose to work in your company and attract only individuals that fit. 
Post the job opening 
A job site is a website employers use to advertise their job vacancies to job seekers. Job seekers can utilise job boards to search for new job opportunities in their discipline and profession.
To get started, post the open positions to be filled on job search sites. To widen your search, turn to free and paid online career sites. Job seekers have been using job sites for years, so these sites give employers access to millions of good candidates.
Examples of some top job sites include:
Indeed

Google for jobs

Angel list

LinkedIn 

Learn4good

Postjobfree
Use social media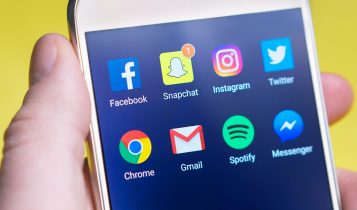 In 2021, over 4.26 billion people were using social media worldwide, a number projected to increase to almost six billion in 2027. Companies have been left with no choice but to utilise social media recruiting. 
This owes to the fact that most potential employees in the present world use social media platforms as an avenue to source jobs. Social media recruiting is the idea of leveraging social media applications to identify, engage and screen individuals a company may want to hire.
Hiring teams can use social media recruiting to reach a wider audience of candidates than is possible with traditional recruiting methods. In addition, they can effectively target more individuals.
Recruiters can use social media to promote information about job openings and their company so that both passive and active prospects see it. Most times, traditional recruiting techniques like online job boards or adverts only attract people who are actively searching for that information.
When searching for potential candidates on social media, algorithmic-based systems can leverage job specifications to identify and rate candidates. The employer then has the responsibility to get in touch with these passive prospects and inquire about their interest in further discussions on open positions. An example of a platform that allows this is LinkedIn.
Applicant tracking system
An applicant tracking system is a software application that allows the electronic handling of the recruitment and hiring process. ATS simplifies the hiring process for any agency, recruiter and HR department. 75% of recruiters and hiring professionals use a recruiting or applicant tracking system. Of this 75%, 94% say their ATS or recruiting software has positively impacted their hiring process. 
Applicant tracking systems collect and store resumes in a database for the company's hiring team to access. Resumes may also be stored long after the original job opening is filled. The hiring team can then sort through the resumes in a variety of ways, based on any system they choose.
ATS also uses a set of knockout questions that help disqualify any candidate who is not the right fit. These questions are in the form of a checkbox or short answer-type questions. You should also research different applicant tracking system software and the properties they offer to select which is best for you.
Check compatibility
A popular error is selecting candidates who do not match the company in terms of values and work methods. When this happens, it usually causes one problem or the other for the company. You must confirm if a candidate is compatible with your company's values and work ethic. 
Answer questions like, 'What principles does your organisation uphold?' 'What actions do you endorse?' 'What types of sanctions are used?' 'What is the organisational hierarchy in your company?' Afterwards, you can check if the candidate is compatible based on the answers. 
For example, some companies have a culture of donation matching. Donation matching is a type of donation where a business will match employee donations, enabling the employee's contribution to have more of an impact. It is easy to use donation matching to check the compatibility of a candidate with your company. 
Employee referral programmes 
Most companies set up referral programs for marketing their products and/or services. However, referral programs can come in clutch when looking to recruit new employees. Employee referrals are a critical aspect of a great recruiting process, as they can produce great results.
Presently, some companies already offer in-house referral programs in which employees are allowed to seek and recommend the most suitable candidates for the company and potential colleagues. There are many benefits to using this referral program including reduced cost of hiring, better recommendations, increased employee engagement, a higher number of passive candidates, etc. 
Before launching your employee referral program, ensure that your staff is well educated about the policies and rules per recruitment. Teach them how to speak positively about the company to recruit the best talent. Some other things to do in your referral program include: 
Build a corporate career website where your employee can refer prospects 

Encourage your employees to spread the word via social media

Print T-shirts, stickers, and cards that read 'We're hiring' for the employees

Reward them with incentives for referrals. 
Company review sites
A company review site is a website on which a company posts reviews about itself, its products, and/or services. Company review sites enable job seekers to search for specific companies and educate themselves on what it's like to work there. Potential employees can read former and present employee experiences and find answers to whatever questions they may have. 
A report by Glassdoor showed that 78% of job seekers used employee review sites to form opinions about respective employers in their most recent job search. Also, 60% of job seekers reported reading employer reviews before applying for an open role or establishing contact with a company. The amount of influence employer reviews have on talent attraction and engagement of job seekers is enormous.
Examples of some top review sites include:
Glassdoor

Indeed

Comparably

InHersite

Kununu
Use alternate platforms and passive candidates 
To get an edge in the overtly competitive talent recruiting market, consider searching on alternate platforms. Make research as to where your ideal employees hang out and promote your company there. Alternate platforms could be Telegram groups, Reddit channels, industry blogs, message boards, social media groups, etc. 
Passive candidates are those who are currently employed and/or not searching for a new job. However, with the right incentive, they would be willing to join your company. These candidates are often the most qualified and seem to be the ideal option for the job.  
A report by Sidepost showed that 75% of employees say another employer has approached them with a job offer. Sourcing and approaching passive job seekers is a necessary strategy if you want to hire top talents, especially when the talent market is tight.
Conclusion
The search for talent has intensified over the last decade, especially with technological advancements. Your company cannot afford to remain passive in its recruitment techniques and processes. Consider implementing the above techniques in your recruitment efforts and see positive results.