Not long ago, everyone was left to guess and experiment with SEO strategies. Today, the Internet is full of SEO companies that offer all kinds of services ranging from custom content to link-building to page optimisation. These companies based their actions on well-known SEO stats and trends, not just assumptions. 
Still, the fact that there are so many options right now does not make your choice any easier. SEO is a complex thing that constantly changes as search engines update their algorithms. 
Let's say that you don't have all the time necessary to handle organic traffic, search results, and keyword research. Even if you have a lot of time, you still need expertise in this, and you need to know what's important for SEO right now. 
That's where a good SEO company with experts that specialise in this can help you. However, as the demand for such services is getting higher, so does the number of companies that offer them. If you want to get the maximum and really impact your site's SEO, you need a good company on your side. 
That's what this article serves to help you with. We'll pinpoint the 6 things you should consider to find a great SEO company. 
1. Transparency in an SEO agency for B2B
If you have opened some SEO agency websites, you possibly read many promises on how they'll help you build links, get a higher rating, and so on. Yes, this is the reason why companies hire SEO agencies, but what do these sites actually do to make it happen?
Your search for a great agency should start with detailed research of the website. You should look for an agency that is very detailed and transparent about its process. Skale, a trending SEO agency for B2B is a perfect example of this. 
On their website, you can see a list of promises they make for their customers. It goes like this: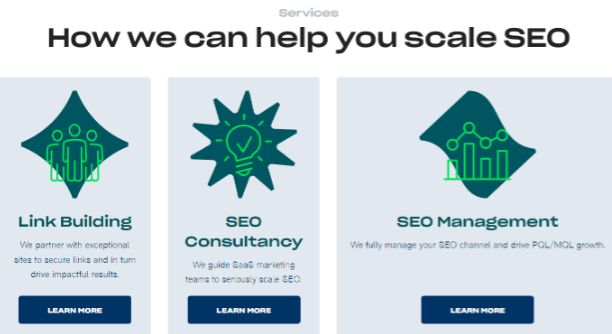 You'll notice that many SEO companies stop here and expect you to trust them for their word. But, not Skale. Just below these promises, Skale has a detailed explanation of every step of the process they take. 
They talk about their SEO team and what it consists of: link-building specialists, SEO managers, SEO strategists, outreach specialists, and expert content writers. At this point, you already know who will work on your site's optimisation. 
They follow this by sharing details about how their team creates a unique strategy for the client, what steps they take, and what they achieve with it. 
Thanks to the transparency on this website, you can learn that the experts perform keyword research, analyse the competition, and make sure to always stay on top of the SERPs. 
Finally, the most important thing that you can find on this website is their Success stories section, where you can literally read about how they helped actual clients in achieving their goals.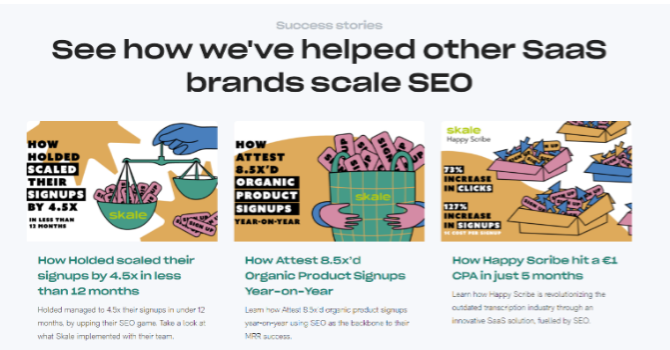 As we said, transparency is vital. Once you find a well-rated company that tells you exactly what they offer to you, that's an SEO agency that you can trust. 
Now, let's take a look at some other signs of good agencies. 
2. Quality agencies are proactive and innovative
Go through the success stories of the agency you are considering and look for innovative approaches. The world of SEO is changing constantly, which means that an agency that does the same thing for every client, over and over again, will not succeed for a long time. 
Truth is, you can benefit greatly from a good SEO strategy, but only if yours is unique. That being said, look for signs in success stories and feedback that show you that the agency is innovative and proactive. 
This can be witnessed in their reputation, too. A company that is stagnant with the strategies they use might work well for one client, but it won't for the others. 
Some SEO companies will promise you fast and easy traffic. SEO trends and algorithms change regularly, so this is not something that anyone can guarantee. Every expert will tell you that there's no fixed formula for success, but proper research and great work can yield amazing results for your business. 
So, don't get lured in by big promises, since such companies often use a black hat SEO technique to get you quick traffic, which will disappear soon or worse – get your site penalised.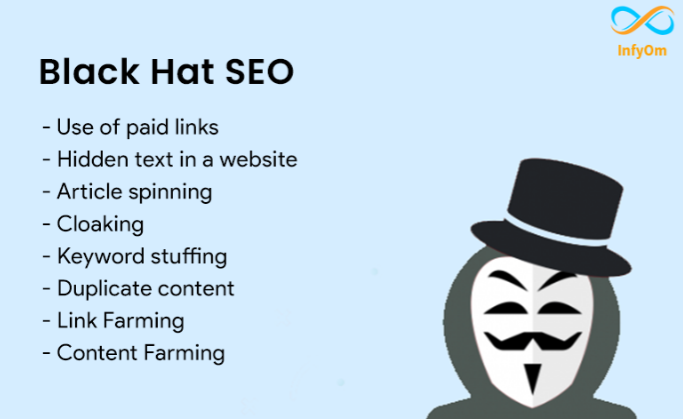 3. Good market status
This is the golden rule for anything you buy today – check the provider's reputation. When you buy something costly in a store, do you research it online first? When you make purchases online with your card, do you read some reviews to see if the site is safe to use?
Today, 95% of customers will read a review before they buy something from a business they haven't used before. 
How do you check the market status of a service, then?
The answer lies in testimonials, of course, but it expands beyond that, too. At this point, you should already have checked the official website and the process that the SEO agency uses to get the job done. 
That's only the beginning. 
You should also refer to their About us page. In it, you'll learn details about where the company is based, how long they operate on the market, and which customers they've done SEO for in the past. 
Then you can widen your research online and check the websites of those customers, as well as read online reviews on trusted sites. An established company will be transparent about who they worked for and for how long, which you can also confirm by checking their reputation outside the agency's website. 
Keep in mind that good reviews don't always indicate a great company. A company with a flood of great reviews in a very short window of time is not very promising. If you want high quality and you want a company that will optimise landing pages for lead generation for you, look for an established agency with good reviews over time. 
4. Professional SEO agencies provide reports
Professional SEO agencies often send white label reports that tell the client what they've done and accomplished during a set timeframe. Even if they don't do this automatically, you should check if they do it on request. You wouldn't want to pay a fortune to a company without knowing what they are doing and whether or not your investment was good. 
Since you'll be checking for this, there's one thing that you should be aware of – the results won't come right away. Good SEO strategies take a bit of time to work, so even if the report isn't amazing the first month, that is not an indicator that you've chosen a bad agency. 
Still, you'll get to it when the time comes to receive the reports. For now, make sure that the agencies you are considering are offering them, at least on request. If this is not stated on their website, reach out to the support and ask about it. 
5. This shouldn't cost an arm and a leg
Let's be straightforward – if your goal was to pay the lowest price you can for SEO services, we urge you to reconsider this idea right away. Those really cheap agencies are cheap for a reason. 
You should keep in mind that, to get something as big as SEO done right, the company needs to dedicate tons of resources and hire many experts to work on your online presence. This comes at a cost. If the company charges very little, they cannot do any of this, so you cannot expect good results.
Yes, saving thousands can be tempting, but if you use a company that has a one-size-fits-all strategy they apply to minimise costs, you will be wasting your money. 
Even so, the price shouldn't be extreme, either. High-rated companies charge reasonable rates that businesses can afford and are fitting for the good results they offer.  
6. SEO companies create quality content
What's the best way to determine if an SEO agency hires good writers that will create quality, custom content to optimise your online business?
It all starts with their own website. 
If the agency you're looking at has only promises on the site and nothing that shares their work or expertise, leave it immediately. You can see how well they create content and how their writers work by checking the content they published on the official website. 
Professional SEO companies will have tons of informative content on the website that shares their expertise. You'll be able to read many blog posts and educational articles about different SEO approaches and strategies. These are a good indicator that the company's writers are good at what they do, and that their experts know how to handle your site. 
Let's be realistic – it is the experts and writers they work with that create the content published on the site, so this is pretty much a sample of what you can expect. 
Do you have a company in mind?
If you've been considering some companies, use these tricks to narrow down your choices and eliminate the ones that are not worthy of your time and money. This is a very important decision to make, not just because professional SEO costs money, but also because your online success depends on it.