9 Amazing SaaS Tools To Optimise Your Business' Workflow
Businesses that work smoothly and are properly organised are aimed for success. It all sounds very simple - you need to have a good business workflow to fulfil your goals. In reality, this is much more complicated.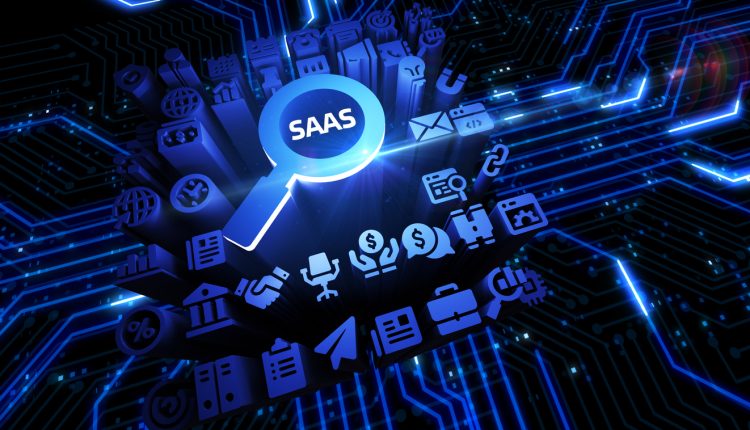 There are tons of things that you need to make sure of if you want your business to run well. You need to find your buyer personas, research your market size, and form strategies for your team to use. You need to hire a quality team and help them communicate well, as well as ensure that they all get the right information at the right time to do their job well. The list goes on and on.
The right SaaS tools can help you significantly in making all of this happen. A good combination of tools will enable your team to speed up their routine and streamline the processes to achieve results. 
That's the purpose of this article – to narrow down your choices to the top SaaS solutions that will optimise your business workflow in no time.
1. Travel Perk for corporate travel management
If you frequently manage travel for your team, you have probably heard of SAP Concur, a trending, yet expensive tool used to organise corporate travel. Well, now we'd like to introduce you to one of the best Concur alternatives, TravelPerk. 
TravelPerk is a corporate travel management platform that caters to businesses of all sizes. You are looking at the SaaS product with the largest travel inventory in the world, which gives you access to the best deals at all times. 
From reporting to compliance data to traveller tracking, TravelPerk will make this process error-free and as enjoyable as possible for your team. You can use it to manage your travel budget, minimise expenses, and fix unexpected issues as they occur. The non-stop support of this tool has a 15-second response rate.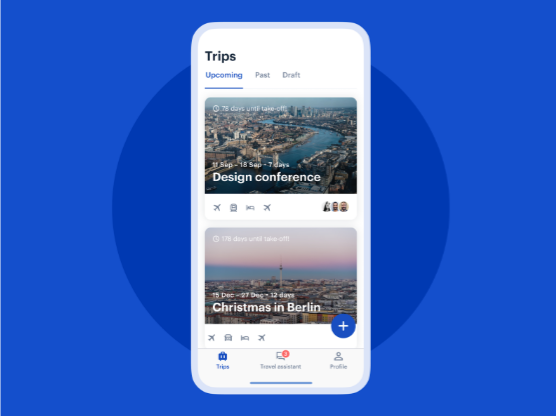 Compared to Concur, TravelPerk has higher ratings on review platforms, and more importantly, it comes at a significantly lower price even though it has plenty of features that Concur doesn't. 
2. Amberscript to transcribe audio to text
Very often, you'll need to provide your team with content to train them, share your company goals with them, as well as provide them with documentation and data to optimise the business workflow. 
One very useful tool that will help you deliver different types of content is Amberscript. Imagine having an automated solution that allows you to transcribe audio to text within minutes without any extra effort on your side. 
This means that you can transcribe your virtual meetings, record your thoughts and turn them into guidelines for your team, and even turn your video and audio content into written texts for your digital storefront. 
Amberscript is an intuitive online editor that uses artificial intelligence to transcribe audio to text in different formats. Their automatic speech recognition technology offers high accuracy and amazing speed. Once it is done, you can manually edit anything in the transcripts, or even order manual transcription done by professionals who work at the company.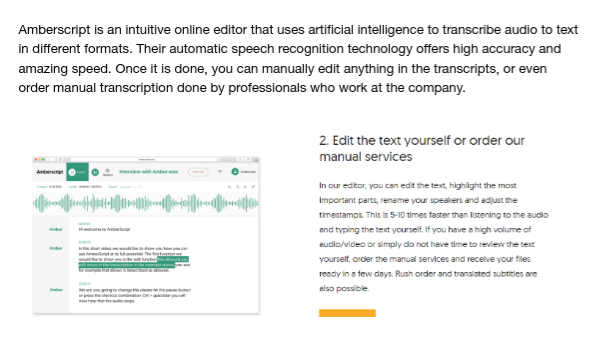 3. Wayleadr for organised employee parking
Parking is a serious problem for many companies. People fight over parking spots, are annoyed when they have to park their car far from the offices and experience many issues related to this. This can impact everyone in your business considering that most people use their vehicles to get to work these days. 
That being said, you need a smart employee parking policy and a SaaS solution that will help you implement it, not only create it. Such a tool is Wayleadr. Take a look at an employee parking policy sample to choose the best one you need for your workplace. 
According to this tool, there are four main types of parking programmes:
First come, first served: making parking free for all without priority spaces

Designated spaces for selected employees

Mixed approach

Flexible approach
Can't decide just yet? Thankfully, the company has a short form that you can fill out and they'll make sure to provide you with the best plan for your business.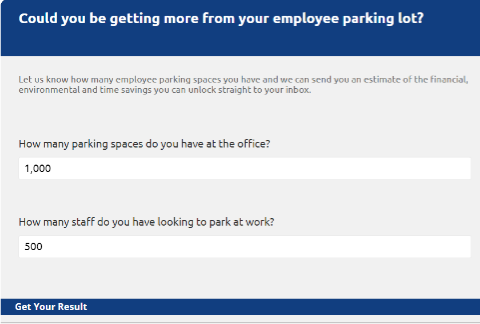 4. Proofhub for more effective project management
If you are looking for a flexible, yet very versatile project management software, then Proofhub is a great choice for you. This software has a lengthy features list including chat, discussions, custom workflow, Gantt, Kanban boards, time tracking, online proofing, and task management. In it, your team can communicate and you can measure their progress and track their time. 
This tool is used by businesses of different sizes. It's a great platform for visualising and prioritising different tasks, getting a clearer view of the work being done and dividing tasks into clear workflow stages.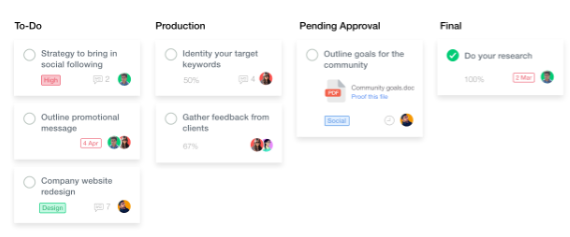 5. Zapier to integrate your applications and automate processes
Zapier has many integrations, which makes it possible for users to connect everything and automate the workflows with ease. This SaaS product moves information between different tools you are using, saving you tons of time and eliminating many errors.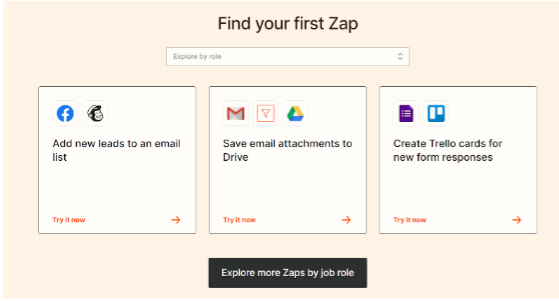 Using Zapier doesn't require any coding. You can connect many of the services you use daily, such as your email, your Trello cards, etc. You can also trigger notifications on this platform, send out Slack alerts to your team, and more. Right now, Zapier connects with over 3000 different apps, making it one of the most connected solutions on this list. 
Some of the applications you can integrate Zapier with are MailChimp, Google Sheets, Google Calendar, Trello, Twitter, Google Drive, Hubspot, ActiveCampaign, Outlook, Instagram, YouTube, WordPress, and more. 
6. Power Automate to model your processes
Power Automate is Microsoft's creation. This is a powerful engine that automates business workflows with ease. You can use it to simplify the modeling and building processes across different data sources and all connected services.
This SaaS solution is very simple to use and helps greatly in designing logic for Power Apps. The point-and-click flow designer doesn't require any form of coding and saves you tons of time. Additionally, users can run their business flows using data inputs, actions, and buttons, and the flows will return data to the application almost instantly. 
Power Automate has over 200 app integration options that will help accelerate your workflow. These include Excel, Microsoft Teams, Twitter, and One Drive. 

7. GetBusy to set up and organise processes
GetBusy is a trending SaaS tool that facilitates organization on every level and across different teams. The system will allow you to get granular and manage your workflow in detail. You can use it to set up, as well as organise processes across your company, and create unmissable tasks for the tasks that your employees take to fulfil the company goals. 
You can then send those unmissable tasks to anyone you want, even if they aren't GetBusy users. This allows you to include contractors and clients to make sure that your business runs smoothly and without glitches.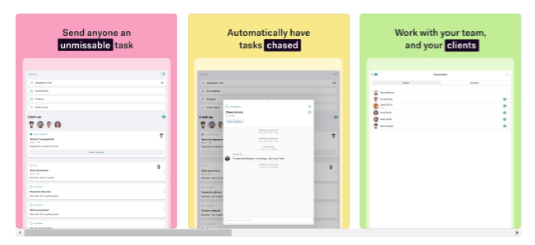 There are three different types of tasks that you can customise on this platform, as well as numerous team and personal templates for your team.
8. Lucidchart for data visualisation and better collaboration
Making information clear and understandable to everyone in your team is vital for a successful business workflow. In this sense, visual elements can be very helpful for sharing information. This is where Lucidchart comes into the picture – a cloud-based solution that will help you with data visualization. 
Combining data visualisation, collaboration, and diagramming, Lucidchart is a workflow tool designed for end-users that love visual stimulation. If you use it, you'll get access to a big library of customisable templates, as well as many drag-and-drop shapes. 
The collaboration tools in Lucidchart allow teams of all sizes to co-edit, communicate, and leave comments on diagrams and charts. 
9. Monday for assigning and tracking tasks
Monday is a versatile workflow solution that makes project management very simple. You can use it to assign as well as track the performance of tasks across different teams. This tool also has many great integrations such as Jira, Slack, and G Suite. 
Some of the most popular features of Monday are the built-in messaging feature, the calendar synchronisation, as well as the automation of due-date reminders, emails, and recurring tasks. 

Which of these tools will you use first?
The list of workflow-related tasks for a business has no end, regardless of its size or time on the market. There are plenty of things that must be done if you want your business' tasks to run smoothly and your team to work together to fulfil your goals. 
Thanks to the tools in this list, you can minimise the time spent on employee tracking, task management, and organisation. The automation and similar features of these SaaS solutions will save you time, as well as money spent on unnecessary work, mistakes that could have been prevented, and things that weren't worthy of your investment in the first place. 
So, which one will you be using first? Thankfully, most tools in this list have a trial version that allows you to test them out before you make your final decision.