How To Leverage Tech To Boost Operations And Employee Morale
The outbreak of the pandemic forced businesses to adapt quickly to new demands and opportunities. Businesses that had implemented new technologies and digitised processes left their competitors scrambling to catch up.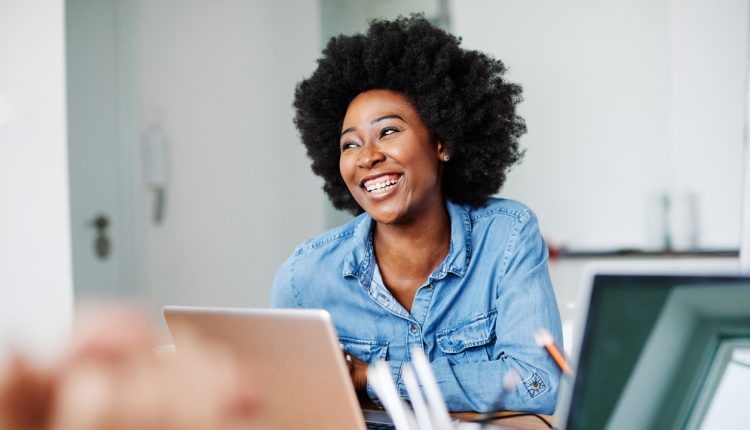 Adopting modern technologies to aid corporate strategy, planning, execution and reporting will continue to create a competitive advantage in this new business landscape. 
Corporations are taking advantage of investment opportunities, funnelling money into technology to streamline and modernise business practices, whilst at the same time building foundations to meet new legislative challenges around ESG (Environmental Social Governance) and labour regulations. Business growth, now more than ever before, relies on a team of talented, engaged and productive employees working together to meet common business goals. Unfortunately, finding, recruiting and retaining enough talent required to meet growth expectations is now a challenge for businesses. And, the race to transform and adapt has left many employees feeling unheard, under-valued and disconnected – exactly the opposite of what businesses need in the current economic climate. 
In a recent study from The Workforce Institute at UKG, almost two-thirds (63%) of employees cited a disconnect with senior leadership as a crucial factor in their decision to quit their job, highlighting the importance of communicating and listening to the needs and concerns of employees. 
Investing in our employees 
To overcome recruitment challenges, businesses are now looking inwards to fill vacancies, with 37% of organisations planning to re-skill current employees to perform new roles. By automating low-skilled repetitive tasks and increasing the value delivered by employees, organisations can control costs, increase productivity and improve employee engagement and retention – boosting the health and growth of the business.
Businesses who are unwilling to modernise will fall behind competitors; missing out on the financial, productivity and employee experience benefits that AI-powered solutions can deliver. 
Automation holds the key to productivity
Understanding employee needs and empowering them through innovative technologies are essential practices for businesses seeking to boost productivity. Corporations often underestimate the positive impact of automation on staff productivity when debating whether to implement recent technology. When implemented with employee benefit in mind, new technologies can improve the quality and efficiency of services, cultivating a more fulfilling work environment for employees. 
Nobody wants to perform boring, repetitive tasks. Digital automation of tedious activities will always see machines far outperforming people in terms of accuracy, efficiency, speed, and scalability.  Employees who have been trained, empowered and trusted to execute tasks they know are driving benefits to the business, will be the ones feeling valued and engaged. 
Conversely, employees who don't feel valued will be quick to leave if they begin to doubt whether they're in the right job. Research has found that 41% of employees offer their resignation within a month of having thoughts about leaving. Therefore, businesses must act fast to meet the needs, aspirations and expectations of employees, putting their minds at rest and ensuring they stay. 
Providing the tools for success
Giving employees and managers access to tools that streamline and automate 'People Operations' processes is the key to improving employee experience and unlocking productivity. The latest generation of HR and workforce management solutions simplify people processes, empowering workers to bring their best – most productive – selves to work, each and every day.
By personalising the employee work experience, and reducing the administrative burden on managers, people can spend more time on activities that genuinely add value to the business, customers and individuals. 
Alongside the traditional role of time and attendance features for recording working hours and absences, used to automate the payroll process, the latest generation of AI-powered workforce management solutions enable employees to take greater control of their life and work. 
Using their mobile device, employees can book holidays – receiving immediate feedback. They can swap shifts with colleagues, change their availability and record their work preferences. They can sign-up for additional shifts, view their timecards and accrual balances, access payslips, and much more. By giving employees self-service access to these features it means managers and HR and payroll teams need to answer and action fewer queries from staff, enabling them to focus on adding greater value to the business. 
Encouraging employee autonomy through the adoption of HR and workforce management technologies empowers staff members to take charge of their lives and work. Doing so engages employees and helps them feel valued – and as we know, happy employees deliver better results, better customer service, and stay longer with organisations. 
Transparent communication
Workforce management and HR Service Delivery (HRSD) tools permit 2-way communication between employers and employees, enabling the sharing and collection of data to help manage tasks, compliance, health and wellbeing. 'Attestation' for example – a feature of workforce management applications – delivers customisable surveys to employees when they clock in or out of their shifts. These short surveys enable valuable information to be captured. In addition to collecting the usual 'attestation' from employees to time and attendance related activity, the feature can be used to capture health status, how people are feeling, whether they suffered any incidents at work, etc.– all valuable information to help understand the strength of the workforce.
HRSD platforms also enable employees and managers to quickly access the latest corporate information, policies and procedures via desktop and mobile devices, connecting businesses and staff members, regardless of their location. Employers can boost trust, respect, and transparency through regular contact with employees who do not have a company email address. 
Planning for the future
Overall, identifying and implementing the right people operations technology can immensely benefit any business, but maximising the return on investment will only be achieved through strong user adoption. This is where executive-level support, leadership and communication on business objectives, and benefits it will deliver to employees, is critical for success.
In this new era of work, the organisations that succeed will be the ones that have leaders who drive a culture of innovation, employee empowerment, trust and transparency.
About the author: Neil Pickering is Industry Manager, EMEA at UKG.