Business Forecasting: Why You Need It & How to Do It
If you could see into the future you'd be wealthy beyond your wildest dreams by making the right investments and moves. Nobody possesses this superpower, thankfully, but we have the ability to forecast the business environment and plan accordingly.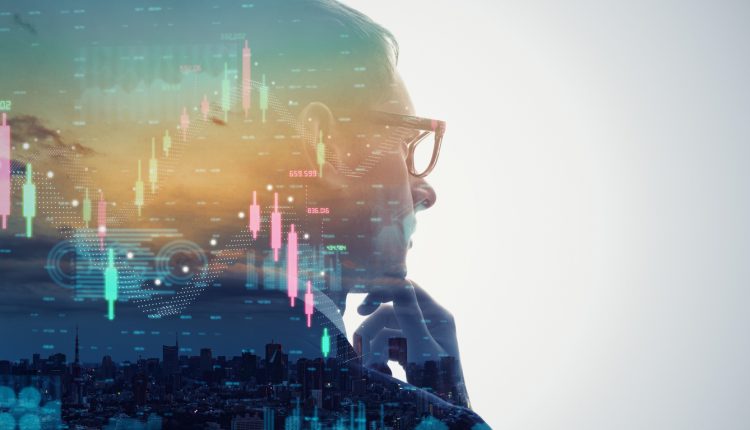 Business forecasting isn't just about asking "what's the weather today" and proceeding with your plans unchanged. An effective forecaster is able to see the winds of change before they happen, position themselves in the right industry, build a product or service people actually want, and then follow through with winning service and support.
This is always easier said than done, but the principles apply across all facets of the economy. The good news is that you can learn the methods of business forecasting even as you build your empire, whether it's e-commerce, a service-based company, an agency, or simply a freelance venture for yourself.
Let's define what business forecasting really means, why it's vital to your success in today's climate, and how you can get started with some practical tips from real entrepreneurs.
What Is Business Forecasting?
As you might have expected, there are no crystal balls in the business world. However, we do have access to a range of forecasting techniques that can serve us well in our endeavours.
Everyone defines business forecasting in a different way, but the general principles remain the same from one industry to the next.
"Business forecasting refers to the tools and techniques used to predict developments in business, such as sales, expenditures, and profits," said Heavy AI CEO and Co-Founder Todd Mostak. "The purpose of business forecasting is to develop better strategies based on these informed predictions."
In short, business forecasting covers everything related to the future of your business, projecting out just a few weeks, to months ahead, and even years down the line. Every business forecast looks slightly different, based on the type of industry in question and the priorities of the organisation.
"A retail or e-commerce shop will create a forecast with many unique variables based on their products, volumes, customer expectations, labour requirements, and more," said Jim Marggraff, CEO of Kinoo. "On the other hand, a more complex service business will want to focus more on methods of customer acquisition, and operational tasks that will improve the delivery of those services. Some forecasts are more people-oriented, others are strictly numbers-based. You've got to cover all the right bases for your business."
Here lies the core value of a business forecast – it puts everything in clear terms – and in clear view – so that everyone can be on the same page.
Why You Need Business Forecasting
Given the open-ended nature of business forecasts, it might seem like a hassle for small organisations to actually put in the time and develop one of these plans. As entrepreneurs agree, new founders must resist the urge to shortcut past the business forecast process and put in the effort upfront.
"I recognise that there's excitement and energy when starting a business, and you don't think you have time to create a forecast or formal strategy," said Rachel Roff, Founder and CEO of Urban Skin Rx. "But I guarantee that you'll look back and wish you had at least some form of forecast that you can use as a reference point or a framework for your progress. This helps you stay grounded in reality rather than disillusioned or confused."
In simpler terms, creating a business forecast is about managing risk and protecting yourself from making obvious mistakes on your journey. Forecasting should be viewed, in this case, as a protective or preventive mechanism rather than the master key to success. 
"Having a reliable forecast allows you to stay within the realm of reason when you actually see results unfold in the real world," said Georgie Dorfman, CEO of All My Love. "For instance, you might be disappointed by a certain sales or performance metric, but then you can map it to your forecast and see that you're actually on track. On the flip side, you might be proud of a productive quarter, but your initial forecast will keep you humble and focused on the future."
If nothing else, a business forecast will keep you and your team members locked in on the metrics that matter most, rather than getting distracted or derailed by unimportant factors. 
Five Steps To Create Your Forecast
The reasons to build a business forecast are clear enough – now it's time to put pen to paper and make that plan real. 
Here are five steps you can follow right now to forecast your business, whether you're just starting out or the wheels are already in motion.
1. Draw From Existing Data
We face an overabundance of data in the digital age. The problem is sorting through all those millions of data points and processing them to make an accurate forecast. This is the maths of quantitative forecasting, and it should be your primary focus.
"The data is there, you just need to find it, organise it, and make good on it, without losing sight of your goals," said Meredith Kokos, Head of Marketing at Guaranteed Rate Insurance. "Lots of analysts end up getting lost in the data and forgetting that each prediction must have a purpose. Plus, you've got to recognise that qualitative forecasts must be made, and it's not all about numbers 100% of the time."
2. Look Beyond Your Organisation
You can only generate so much data from within your own business, and at some point, market research will be required to make meaningful forecasts in your industry. Track competitor activity and try to predict broader trends in your space to put your forecasts into context and uncover useful insights.
"Internal analytics will get you far, especially when improving operations that already exist," said Brad Neathery, CMO of Oak & Eden. "But when you're in the game of R&D and product development, you need to know what's going on beyond the walls of your own business. How are the markets moving, and what are customers craving? Should you stay on the current course or pivot to meet new demands? Is it worth outsourcing if your competition is more agile in certain domains? These are all questions that need answering in the forecast process."
3. Predict Customer Experience Trends
You can be spot-on with your predictions and create a product everyone wants, but you won't capitalise on that setup without a workable, memorable customer experience. CX trends move rapidly, so make sure they are part of your forecast and you follow through with plans to improve every customer interaction in your business cycle.
"Customer experience professionals love to think about their customer journey maps, but these can be very rigid," said Tom Puthiyamadam, Digital Service and BXT Leader at PwC. "How many consumers follow the same exact path to get to their outcome? Very few. I believe consumer experiences need to be far more dynamic than they are today. After all, companies can leverage plenty of data about customers at the moment."
4. Drill Down Into Details
No stone should be left unturned in a complete business forecast, especially as your company starts to scale and expand its boundaries. The more detail you can use to create your forecast, the more momentum you'll gather each quarter.
"Your first few forecasts are going to be broad in scope and may be lacking some detail – fair enough," says Sebastian Cruz Couture Co-Founder Cesar Cruz. "But with each forecast that follows, you should be identifying new categories and areas of concern that are revealed through your data collection, analysis, and experience. Each forecast needs to be more detailed, more accurate, and all-around more useful."
5. Keep Tracking Metrics
Metrics are everything when mapping out a forecast and actually following through. Make a list of the most important metrics for a given timeframe and don't let them out of your sight.
"You'd be surprised how many forecasts are generated by businesses, only to be left on the shelf to collect dust for the following months," said Loic Claveau, CMO of TakeUs!. "Don't let that be you. Your forecast should be an integral part of your daily business practice and guide you every step of the way. This is how you turn a simple forecast into an invaluable asset."
Forecast Your Way To Success
Will your business succeed just because you made a few accurate predictions and followed our forecast blueprint? Not necessarily. Don't forget to formulate real action steps that you and your teammates can use to move the dial in practical ways.
"A forecast is a culmination of all your efforts and insights, and a reflection of your company as a whole," said Thomas Yuan, Head of Partnerships at SaneBox. "Every component of the forecast can be interpreted into a tangible game plan you can follow throughout the weeks and months. Keep referencing the forecast as results and feedback come in, and use all that info wisely."
However, the time used to create a business forecast will be well spent, so long as you stay focused on the task at hand and make the right adjustments along the way.