Business Continuity Planning For The New Normal
Kumaravel Ramakrishnan, Evangelist at ManageEngine, discusses the importance of business continuity planning for the post-pandemic world.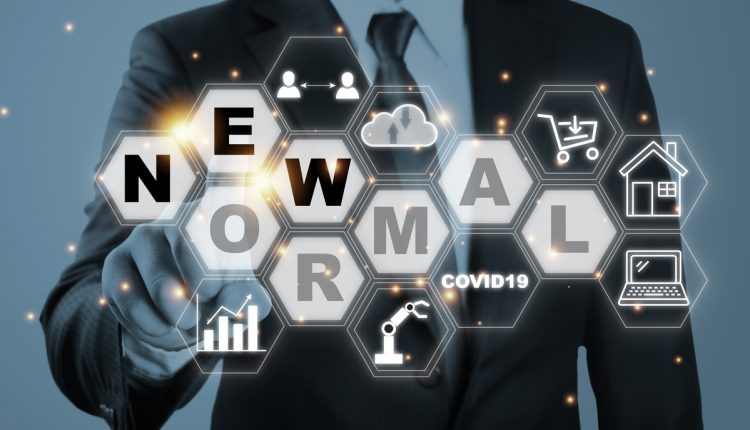 The sudden and rapid onset of COVID-19 severely tested organisations' business continuity and disaster recovery capabilities. With no time for downtime, businesses had to show their real-time ability to implement these strategies in a prompt and successful manner, while also putting the very adequacy of these plans under more scrutiny than ever before. 
It is worrying then that a recent ManageEngine survey found that 11% of companies had no business continuity plan (BCP) or disaster recovery plan (DRP) in place at the start of the pandemic. For these businesses, failure to sufficiently plan tended to put them at even more of a disadvantage as the effects of the first lockdown started to bite. Even for those organisations with plans in place, almost a third (31%) stated that their plans hadn't been tested sufficiently prior to COVID.  
Now, as the dust starts to settle and businesses consider what work will look like in the months and years ahead, what lessons can be learned from the crisis? Even more importantly, what solutions need to be in place to help businesses better mitigate risk and ensure a smoother recovery from the next disruptive event around the corner? 
The need for a developed BCP and DRP
Every business needs a good plan to fall back on. An essential tool in the event of a disaster, a strong BCP enables organisations to minimise impact and return to normal operations as quickly and efficiently as possible. And in today's hyper-digitised and interconnected world, connectivity and uptime are key considerations in the race towards greater resilience. According to Gartner, the average cost of IT downtime is $5,600 per minute, increasing to as much as $540,000 per hour for organisations heavily reliant on their digital infrastructure. 
With huge financial and reputational costs at stake, BCP and DRP capabilities should be a core competency of every business model. However, the pandemic ruthlessly exposed the status of organisations' existing BCPs and DRPs. As businesses scrambled to react to the sudden mass adoption of remote work, it became apparent that some were entering this unprecedented crisis with greater preparedness than others. 
New research from ManageEngine, the IT management division of Zoho Corporation, revealed that: 
– Those businesses with BCPs and DRPs in place prior to the pandemic found them of value.
– Over half of IT professionals stated their organisation had good plans. 
– BCPs and DRPs helped 32% of organisations to some extent. 
– Unsurprisingly, the organisations falling back on good BCPs and DRPs generally found that IT service management (ITSM) was effective when done remotely. 
This suggests that the strongest BCPs have technology incorporated front and centre, enabling organisations to respond to interruptions with increased agility. 
 On the other hand, 11% of businesses entered the pandemic with no BCP or DRP at all. These tended to be the smallest organisations–comprising 1-49 employees–many of which struggled with handling the challenges of remote work resulting from the pandemic. 
ManageEngine's research uncovered some key observations on the effectiveness of ITSM across businesses:  
– 52% of IT professionals saw a rise in dangerous shadow IT during the pandemic, with employees using applications on the job without the approval of IT. 
– Businesses without a solid BCP or DRP in place are more likely to adopt disjointed, unsanctioned technological solutions in the heat of the moment because they may deem IT approval to be a bottleneck to productivity, opting instead to take risky shortcuts. 
This is why well-planned and well-practised business continuity strategies and technologies are vital in helping organisations quickly and safely adjust to new ways of working. 
Putting plans into practice 
As businesses emerge from the worst of the pandemic, they can benefit from the learnings of the past two years and build even stronger, more agile BCPs. However, it is not enough to simply have a plan in place. A comprehensive, tried-and-tested BCP will help organisations prepare for the unexpected.  
When asked about elements that were lacking in BCP and DRP capabilities during the pandemic, nearly a third (31%) of IT professionals stated that these plans had not been tested sufficiently prior to the crisis. When planning for the new normal, therefore, businesses need to ensure that all strategies devised are tested in advance, so they have the best chance of holding up when disaster strikes.  
One-third of IT professionals also said that their organisation's BCP or DRP was lacking in knowledge base articles and better documentation for end-users during the pandemic. As such, their dissatisfaction offers an important starting point for employers keen to meet future challenges with more preparedness and resilience. So, what can businesses do today to ensure operations continue smoothly when the next disruption hits? 
Refresh with the right software solutions
As workforces evolve, so must BCP and DRP capabilities. With the right real-time IT management tools, businesses can combine a strong BCP with the access management solutions needed to ensure a seamless, secure transition from the office to home-work environments.   
With uninterrupted endpoint connectivity and self-managed passwords, businesses can streamline processes and empower users to control their workspace while in the office, at home, or on the go. This ensures that IT infrastructure is secured and managed effectively from any place or time, guaranteeing faster and more agile working for a disparate workforce. Then, should "normal" patterns of work be disrupted once again, organisations can more swiftly adapt to rapidly changing needs. 
Tomorrow's uncertain business landscape will require organisations to draw on reserves of resourcefulness and resilience. Combined with BCPs and DRPs, an agile IT management solution will ensure that businesses can effectively rise to the challenges of the new normal.