Why The Best Product Won't Win
Build something ten times better than what's already on the market and clients and money will come flooding in, right? Well, these days, that's not quite how it works.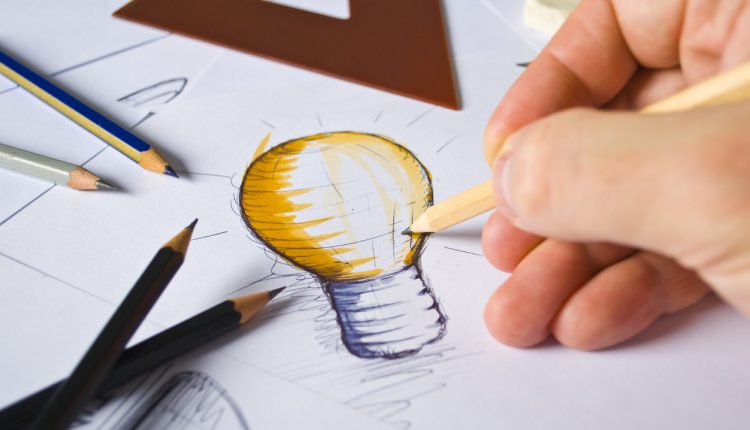 There are so many promising companies with great products which fail, while ones with a great story to tell often succeed. 
Apple is a good example of a company that understood from the very start that a great product isn't enough. Yes, its products are great but Apple wasn't the first company to design the MP3 player, the tablet or the smartphone, yet, of all their competitors, Apple was the only one that managed to get millions of people around the world queueing up in the middle of the night just to buy a phone. And why has Apple been so successful? Because, right from the start, they communicated their brand story brilliantly.
From their branding and the language used across all marketing channels right down to how they treated their employees and what they told their customers, their messaging was cohesive and communicated that their products were cool, fun and beautifully simple. They didn't need to boast about the technical complexity behind their products to justify the prices – the brand story was enough.
That's because our brains are hardwired to seek out stories. When you present your audiences with facts about your services or product, you're appealing to the rational side of their brains, encouraging them to think analytically. Facts can be questioned while a compelling story can alter the chemistry of our brains, bringing emotion into the equation which has a direct impact on decision making. 
Over the years of working with leaders in the B2B sector, I'm still surprised by how often organisations forget that their stories can become the force multiplier of their business. They focus on the details and workings of a new product and forget how important their story is.
The pandemic accelerated the period of transformation that businesses were already experiencing in an increasingly digital landscape. Across different industries, business leaders have had to deal with shifting priorities as they plan for an uncertain future considering budgets, plans, and purpose. Creating the best product simply isn't enough in today's world. Companies can no longer use the brilliance of their offering as a starting point. So how can businesses improve their storytelling to win over their audiences?
Invite marketeers to the top table
The value of your product is only as good as your audience's understanding of the problem it solves. And the only team which can enhance this understanding is the marcomms department. So why is marketing still the 'awkward child' of functions even though it is the one which can add short and long-term value by communicating a strong narrative to the right people at the right time? Start by giving marcomms a place at the top table. Nothing will change unless it comes from the top and from there it will filter down the organisation. 
Strip it back to its bare bones
Having a straightforward and easy to understand story is key to success regardless of the stage your company is in. It pays to remember that you are not your product or service. Technical brilliance is vital but you need to focus on what problem your product or service solves and then shape a powerful narrative that communicates the big, bold and simple messages that can establish a voice and more importantly, help your product and business stand apart from the competition. What was your vision when you set out? Always refer back to it and make sure you tell your story in a way that is clear and compelling and focuses on what your customers want or need. 
Think big picture
When building marcomms strategies and storylines, my advice is to always start planning from the future. It's important to understand what your destination is and what it will look like. It is only then that you will be able to put in place a strategy and a story with the different components that act as your building blocks to the future. These blocks may not always align and you may need to adjust them along the way but they will act as a guide and a map to what you're trying to achieve. Once you've established your destination, you'll be able to assess how your story can become part of your business' DNA.
Take your people with you
Fostering a healthy internal culture is one of the best ways a brand can grow. Smart leaders know that if you take care of internal culture, then customer experience and brand success will take care of themselves. Firstly, take time to listen and understand the voice of your employees and listen to their stories, experiences and feedback from being on the ground. This will help you enhance your story and make your people feel involved and empowered. Spend time engaging in conversation, paying attention and asking them specific questions about their interactions with other stakeholders. Once you've built a narrative that takes this feedback into consideration, re-engage with your staff. Your internal communications tactics can play a crucial role in exciting your people to tell your story. 
This may sound time-consuming, but it can really make a difference. At the end of the day, your employees can be your best brand ambassadors.
About the author: Dominic Walters is an international leading B2B marcomms strategist and author of "Cutting Through the Bull – Harnessing the Power at Your Fingertips.
Over the past 20 years, he has advised and held senior roles in a range of international organisations including BAE Systems, Network Rail, Inmarsat PLC, BP, Shell and PizzaExpress Hong Kong.