Why Implementing Microlearning Practices Is A Good Idea
Microlearning training is becoming increasingly popular, but is it appropriate for your organisation? Can a brief period of learning truly benefit your employees significantly? It is a clear yes.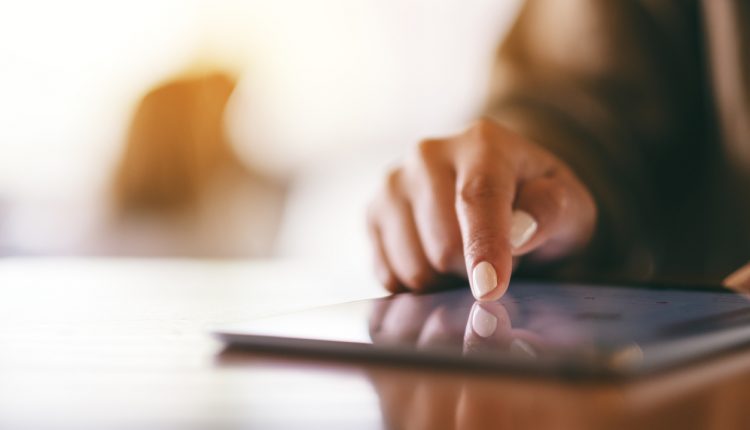 Microlearning courses are typically less than five minutes long. More often than not, it's two minutes or less. Thus, making them appropriate for streaming on a range of devices. They concentrate on a single concept or skill, making sure that viewers comprehend and remember what they were taught. These brief content information packets are fast-moving, effective, and seamlessly implemented into a variety of educational scenarios.
So, what exactly is microlearning?
Microlearning is defined as short, bite-sized learning that consists of short learning nuggets. Each material is designed to achieve a specific goal, and the training can be delivered as a single material or as a collection of materials.
What benefit does microlearning provide to learners?
Learners enjoy microlearning because it is obtainable on-demand and can be accessed at any time. They get a meaningful and action-oriented learning opportunity in a matter of minutes. Thus, giving them a sense of fulfilment. They also receive customised learning pathways that are tailored to their interests and serve as useful career choices.
Why should organisations and L&D teams invest in microlearning?
Microlearning's versatility makes it an excellent choice for L&D teams to use for the full range of virtual training requirements. Given the changing workplace dynamics and the need to provide short, centred remote learning, microlearning is a must-have learning model today. Below mentioned are some more reasons:
Microlearning increases engagement by 50%
Learner disconnection and boredom kill an e-learning programme's chances of succeeding. As the trainees themselves have correctly highlighted, microlearning is the solution.
According to Software Advice's report, "The LMS Characteristics that Drive Employee Engagement Industry View", more than half of the 385 employees polled said they would use their corporation's educational tools more if the courses were relatively short. Longer courses, they argue, are not only quite hard to process and remember, but also interfere with their daily work.
Here are some pointers:
Make your bite-sized courses look like social media activities. Make them engaging, and multimedia-rich

Reach your target market from the beginning and continue to do so until the end of this programme

The fact that the module is brief does not guarantee that the students will stick with you during the tedious content and uninspiring demonstration
Your field employees require quick access to information or assistance with problem-solving
What do field employees do when they have an inquiry or encounter an unusual problem? If they are unable to contact their supervisor, do they produce the perfect guess and proceed? Do they conduct Internet searches and rely on advice that may or may not be dependable? Consider a utility worker who is in a utility bucket truck when the lift fails. What if the line employees and their partner give their best guess on how to repair the lift? Anything can happen. Workers have easy access to content that was delivered to them. They can apply the learnings from the lecture right where they would be with microlearning streamed over a smartphone or tablet.
Your employees must be ready for a forthcoming task
Microlearning can help employees prepare for a task they haven't done in quite a while. Because of the short duration, employees can easily schedule it into their day, thus allowing you to transfer the course near to when the impending task will begin. This just-in-time training provides employees with the pertinent information they need at the precise moment they require it.
Consider the task of conducting a physical inventory. Workers may be required to participate in this method once per year. A short microlearning video on how to properly take inventory is an effective opportunity to remind workers of the task.
You want to prevent a problem from occurring
Microlearning training can be implemented to increase awareness of a possible issue before it becomes a concern. If you know that the number of driving accidents increases in the winter, you can schedule a winter driving safety course the week before the season begins. If you're well aware that the factory will be hectic in the third quarter, you can raise your employees' understanding and knowledge of forklift hazards. You can also send out a forklift safety class. Then, reaffirm the rules for safe forklift operation. A microlearning calendar could be created to schedule training sessions just before expected areas of conflict.
You must carry out safety or performance interference.
Microlearning can give you the agility to react promptly to performance and safety concerns. If an employee slips and falls and is injured, you can send out a "slips and falls" microlearning course that very day to remind employees of the necessary safety precautions. If you notice an employee who is not wearing earplugs when they are supposed to, you can quickly distribute a microlearning video on hearing protection that emphasises the importance of safeguarding a sense that cannot be recovered once it has been lost. You can easily manage training for specific groups and individuals within your organisation because microlearning courses are very advantageous.
How can EI Design assist you in making the most of microlearning for efficient virtual learning?
We can assist you in effectively implementing microlearning across your corporate training requirements. Be it for learning, implementation, and change in reasoning or driving behavioural change. We will assist you in leveraging it for formal education as well as just-in-time learning aids using our Learning and Performance Ecosystem-based strategy (for practice, proficiency, profit, difficulties, and reinforcements). Microlearning can also be used to support VILT programmes (Before workshop assets, during workshop assets, and after workshop connects).
We recommend the following microlearning delivery methods to provide effective learning that will enable learners and push learning to application.
To be usable

: We will design the nuggets to be "accessible" in the case of learning in their workflow. It also includes microlearning content that is intuitively sponsored and that learners can discover quickly.

To be available on-demand and to provide instant learning assistance:

Short videos, summaries, podcasts, PDFs, quick citations, templates, and sample flowcharts are all recommended.

Provide intermediate learning to enhance existing competencies:

We can also assist you in using microlearning to supplement formal training aimed at helping employees become more productive in their existing positions. Short-form microlearning content like this could also be used as review and refresher training modules. We can also include microlearning bits as part of VILT before, during, and after training sessions that will help trainees switch over to future roles. We recommend using them as learning preparation tools, activities, and assessments, as well as to provide learning summaries. 
Final thoughts
Microlearning's convenience allows you to share knowledge even on the busiest worksites. Because bite-sized courses are flexible, you can specifically target employees at particular locations. Microlearning expands training options beyond the conventional seminar. These new options encourage year-round knowledge, which can dramatically improve your company's operations and safety results.