The HR CEO
Juliet N. Jones is the CEO and Proprietor of CHRE (Certified HR Experts Consulting, LLC - formerly VIP Fortune 500 Consulting). CHRE is a personal and professional development /consulting firm offering Human Resources and Business Solutions to small to larger businesses and/or nonprofit organisations that either do not have in-house HR departments or want to downsize and outsource their HR department's work. Juliet is also an Author, Speaker, and respected Executive Leader who works with many businesses in the private and public sectors. Juliet is dedicated to helping other entrepreneurs and/or business owners by empowering them to Dream-Build-Win through her motivational and inspirational online broadcasting channels such as "Ask Julie the HR Expert at CHRE"! Juliet has made numerous impactful speeches at conferences, workshops, and summits derived from her books titled: "Tired of Being Tired" (recharge-refuel-restart), "The Parentpreneur Survival Guide Co-Authors Edition", and more recently her book titled "A Crash Course in Human Resources".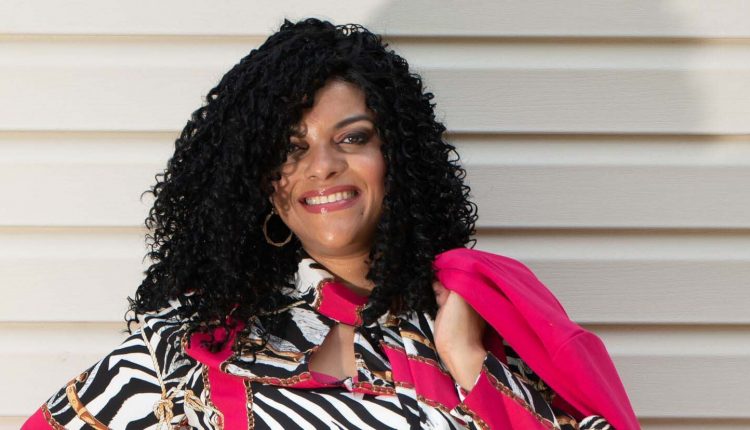 Juliet holds her Master's degree in Business, a Certification in Life Coaching/Executive Leadership, and a Professional Certification in Human Resource Management. She has more than 15 years of in-depth experience as a results-oriented Senior Human Resource Business Partner/appointed EEOC Officer/Labor Relations Consultant and Manager for both union and non-union work environments. In her spare time, Juliet enjoys hobbies such as Co-hosting at iHeartMedia on the weekends on an inspirational globally broadcasted program called "Echoes of Glory". Juliet also enjoys singing gospel music under her stage name J. Nichole. She is a supporting member of the National Congress of Black Women Inc., an Executive Member of the Big Brothers Big Sisters Justice, Diversity, Equity, and Inclusion team, and the Executive Board Member of the Greater Harrisburg Area NAACP Chapter. Juliet is also the founder of the "Single Parents on the go" nonprofit organisation. Most importantly she loves spending quality time with her family cooking, doing karaoke, and playing board games!
Who is Juliet and what is her superpower?
I am Juliet N. Jones a.k.a. Julie or Jewels who is first and foremost a woman of God living my best life. I am a Serial Entrepreneur, Author, Speaker, Humanitarian, CEO/Proprietor of Certified HR Experts Consulting, LLC., and single parent of two amazing children. To sum it up, I am just a girl from a small town who dared to dream and refused to give up. I am enthusiastic about economic, cultural, and workforce development, as well as advancing the cause of racial justice, equality, and inclusive society. Through the many trials that God helped me through – I am an overcomer! I have learned that failure is a part of success, and I strongly believe in the quote by Zig Ziglar who said: "You don't have to be great to get started, but you have to get started in order to be great!"
My superpower is Human Resources. As a Human Resource Business Partner turned CEO, I help businesses and their employees thrive! My role has always been to ensure that policy, best practice, affirmative action, and safety procedures are followed throughout any organisation. I enjoy formulating partnerships across the HR function to deliver value-added service to clients. I love creating environments that provide support to businesses which allows them to focus their attention on staying competitive in a global market and building their brands. I love coaching leaders within the organisation and empowering their staff to reach and/or exceed their career goals! It is my purpose to help others, deliver excellence, and maintain solid partnerships. My mother is a brain tumour survivor, and my father is a heart patient survivor. I realised two things as my family went through those unprecedented times with my parents. Life is short, and tomorrow is not promised. We should go after our dreams today. Second, my family and I did not prefer a good or great doctor to perform surgery on my mom or dad…we preferred the experts! Businesses deserve the same level of service and care which is why I founded Certified HR Experts Consulting, LLC.
The strength of the team is each individual member. The strength of each member is the team."

– (Phil Jackson)
What has been the greatest challenge in your industry and how have you overcome it?
A career as an HR Consultant can be extremely rewarding, but it can also be a bit of a challenge. One big challenge I have faced personally is "time management." Often my team and I are so focused on our clients' "external tasks" that we end up working after hours /overtime getting to our own "internal tasks." How did I overcome these challenges?
Automation software. Having the right software to organise and track my own in-house tasks has really helped with time management and reducing overtime.
Work-Life Balance. Striking the perfect balance between career and family has always been challenging. My team and I overcome this by not working weekends, utilising PTO, promoting a culture of 'thanks' through our employee recognition program, company outings, structural consistency, and more.
I have been blessed to have a great team. During the pandemic, we faced unprecedented times as our clients and we assisted them with COVID updates, creating QR Codes for contact tracing, and FAQs from the Department of Health and the CDC to make their daily operations easier. I am humbly thankful for my amazing mentors through my local affiliations of friends' family, and with other leaders, as well as the HRCPA (Human Resources of Central PA) group, and members of SHRM (Society of Human Resource Management) who encourage me to press forward and hold me accountable when I need it the most.
As the CEO, what are you working on, and what is next for you and your team of Human Resource Experts?
Currently, I am updating my vision board to stay focused on the promises of God as I continue to claim success in 5 areas of my life – spiritually, emotionally, mentally, physically, and financially. My vision board reminds me why I do what I do each day and inspires me to continue to go after my dreams. I am also in the process of preparing for a few HR webinars, summits, and conferences. Kicking off the new year, I am finalising recordings to launch new episodes for my online channels such as "The VIP Corner" (a tv talk show that highlights local heroes and front-line workers in various communities) and my second channel titled "Ask Julie at CHRE" (where I provide answers to frequently asked HR and/or business-related questions).
In addition, Certified HR Experts, LLC is committed to fostering, cultivating, and preserving a culture of diversity, equality, and inclusion. Our team is excited to assist current and new clients with unparalleled knowledge and service related to Employment Laws, Employee Relations, and Talent Acquisition.
Contact Details
Address: 1425 Crooked Hill Road Suite 61764
              Harrisburg, PA 17106
Phone: 717-461-3177
Fax: Attention Juliet Jones @CHRE (717) 541-5487
Email: HRExpert@CertifiedHRExperts.com