Should I Cut Costs And Downsize My Office?
Two years on from the enforcement of national lockdowns, we're only now beginning to better understand some of the social and behavioural changes that the virus has instilled for the long term, with pre and post-pandemic norms varying wildly.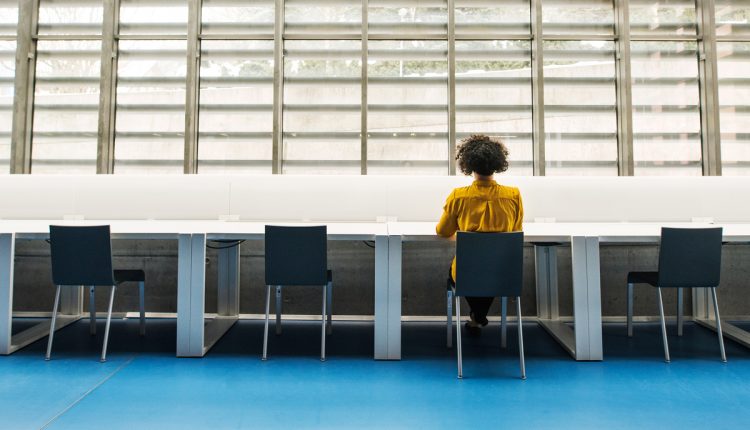 Take the workplace, for example. Where the office was previously viewed as the central hub of all working activities, underpinned by strict 9-to-5 cultures and the demand for permanent occupancy, the need for social distancing to protect lives demonstrated to employers and employees alike that home working is both possible and, in several ways, preferable.
From less time spent commuting and an improved work-life balance to fewer sick days and bolstered talent retention, providing employees with the freedom to work in ways that suit them best has shown to be beneficial for all parties. Resultantly, many organisations have sustained remote and hybrid working models, calling into question the role of the office – and in some cases the need for such facilities altogether. 
Naturally, companies should be considering the possibility of downsizing or going predominantly remote under the circumstances. Cost-cutting, for example, is an obvious attraction. But is it the right call to make?
Reconsidering the purpose of the office
Leveraging key data from 120,000 sensors measuring building occupancy and environmental conditions globally, the Freespace Index shows that there is still demand for office spaces. 
Using London as a case study, office occupancy in the UK capital peaked at 42% on Thursday 10th March – higher than any other previous daily occupancy rate since the pandemic began in 2020. Equally, between Monday to Friday of this same week, office occupancy averaged 31%, again exceeding figures recorded in any previous week since COVID-19 first swept across the country. 
Such statistics affirm that there is a clear appetite for office space, and this is indeed growing. Yet that is not to say that the office of today should mirror the template that we became accustomed to before the pandemic. 
Such setups that focused on maximising occupancy by cramming desks in are no longer suitable. Today, companies need to reconsider how people want to work, what spaces they are using, and ultimately what the overall purpose of the office is.
This shouldn't be viewed as a burden but as an opportunity. By working to understand exactly what employees want, organisations can tailor the workplace to accommodate those needs. Staff are rightfully leaning toward those employers capable of supporting their professional development, personal wellbeing and social responsibility, and here, the office has a critical role to play. 
The importance of real-time data in making informed workplace strategy decisions
The workplace is often the beating heart of a company – the place where employees can interact face to face and immerse themselves in the culture of an organisation.
Indeed, many employers may assume that with fewer people in an office at any given time, downsizing is the optimal approach. Yet making such assumptions without any actual evidence for doing so can be dangerous.
Any major decisions about office usage, including question marks over downsizing, must be informed by data-driven insights that prioritise the employee experience. These can be attained in a variety of ways, such as the use of sensors that anonymously monitor and analyse occupancy.
Dynamic space planning software stands as one such example. A technology that has taken centre stage in the smart building in recent months, it can benefit employees in multiple ways, such as allowing for an ever-changing need for different spaces, making available quiet spaces to get their head down or for teams to avail of larger workspaces on-demand to facilitate collaborative work. Following this, the data generated from these systems as well as occupancy sensors can show companies where they might need to reduce or expand the availability of resources. 
Such insights can be used to redesign spaces in a relevant way to better meet the needs of employees. With people in the office less regularly, some organisations will see a greater demand for networking and collaboration, and therefore need to prioritise communal and group workspaces, for example.
Space planning software can also be enhanced with an optional booking app deployment of scannable QR codes that allow employees to check in and out of workstations, adding an additional layer of accuracy. This technology can help with local interactivity for users while using the information to help occupancy planning, bolster cleaning efforts and immediately flag a desk as needing sanitisation when used in conjunction with real- time occupancy sensors. The Freespace employee mobile app allows users to view different available spaces from desks, lockers, and even car parking spaces and use them immediately or reserve them for the future. This streamlines the entire workplace experience.
Securing buy-in before enacting key decisions
Critically, any changes need to be discussed with employees ahead of time.Failing to secure buy-in from staff before making changes may result in a backlash. Indeed, if changes don't suit the workforce and need to be reverted, it can damage morale, impact productivity and result in wasted investment. 
From changing working hours to altering workplace layouts, any meaningful proposal should be researched, validated and then communicated clearly before implementation.Furthermore, such workplace transformation programs can be re-informed and validated by workplace data. Those who don't offer feedback actively will still have an opportunity to 'vote with their feet' which immediately will be reflected by the anonymous live sensors without the company having to collect any personal data.  
Ultimately, the workplace must be amended to suit the modern-day using democratically collected data, becoming an ecosystem cultivated to meet the needs of its occupants and amended through a combination of feedback and data-led insights. 
While cost-cutting and downsizing may on the face of it appear to be an attractive option, this should not be pursued blindly based on assumption. To reiterate, by taking major decisions without an idea of the potential outcomes, firms may suffer from adverse effects spanning everything from low morale and reduced productivity to accelerated employee turnover and a handicapped ability to attract top talent.  
About the author: Raj Krishnamurthy is CEO of Freespace.