Leading Out of the Pandemic with Wellbeing in Mind
Before the coronavirus pandemic, businesses were in a period of relative comfort. Growth was stable which created a healthy budget for investment in the wellbeing of employees - aiming to create a happier, more satisfied workforce. According to the London School of Economics, those businesses that had more satisfied employees were recognising better productivity and lower turnover. Wellbeing in business was on the increase. But then coronavirus struck.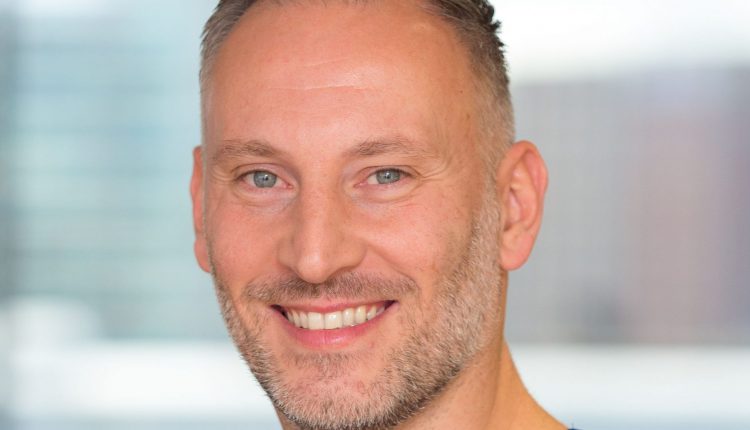 The crisis has placed a huge financial burden on companies threatening to undo the good investment of recent years. The economic hit to the UK so far has been estimated at £192 billion by the OBR, with the figure reaching £7.7tn globally (Asian Development Bank). This huge downturn in the economy has hammered the budgets of many companies, forcing them into cuts with spend on wellbeing at risk.
Job insecurity creates anxiety
As a result of the downturn, bleak predictions of job losses reaching five million in the UK, or 15% of the working population, have been made by recruitment experts such as James Reed – a level not seen since the 1930s. And with more than 9.3 million people on the government's furlough scheme, there is a huge concern among workers that jobs are at risk.
Our own research for the Divided Together report found that 64% of people on furlough are concerned about losing their job – that equates to 5.9 million people. The even more worrying figure is that 43% of all workers are worried about job security.
Coronavirus has created a workforce swimming in anxiety.
This is having a detrimental impact on mental health with our research finding that half (50%) of all workers have seen their mental health deteriorate during the last few months. This figure increases for those with children at home to 55% and then again for those on furlough – to 56%.
Coronavirus has created a workforce swimming in anxiety. And if there was ever a time for employers to be concerned about the wellbeing of their workforce, it is now.
Wellbeing budgets
There are some companies that have already reacted to this.
Over a third (35%) of the HR leaders we asked across the UK said their wellbeing budget had increased in the last few months and 35% of companies are set to continue investing in the next few months. While the average wellbeing spend per head is now at £150 a year, there is now a significant minority (14%) dedicating more than £2,000 per year, per person, to the wellbeing of their employees.
We have seen this trend before in times of economic hardship. During the recession of 2008, the number of businesses wanting to create wellbeing strategies started to increase. Why? Because these strategies, as the recent study from London School of Economics found, can really help motivate teams, increase productivity and improve retention.  And in turn, these areas can improve the balance sheet – something that is much needed when times get tough.
Productivity speaks for itself with a fall in this area often attributed to rising absences. And while our research shows that 74% of HR leaders attribute greater physical health and wellbeing to a fall in absence, the bottom-line return is also significant. The average UK company with 150 employees spends £120,000 a year on absence. However, when combined with presenteeism – a growing issue where employees are working but are not happy and struggling to concentrate – the cost to the UK economy is £81 billion a year (Cambridge University).
Making a saving of this scale during the current climate could be the difference between a company declining, surviving or thriving.
The other area is retention. Broadcom, a technology infrastructure company, found that keeping a team intact for the long term resulted in 60% more productivity. Conversely, Oxford Economics estimated that the cost of replacing an employee, with time used on the recruitment and logistics of getting a new employee up to speed, is more than £30,000 per person.
Increasingly, it is clear that avoiding these costs can be a significant advantage to the boardroom looking to survive through these harsh times.
Wellbeing isn't just about investment
To achieve the savings and benefits from retention and productivity, the key is to choose the right actions. Development and monitoring to create the right programme are essential. For instance, through our own initiatives, we have found that exercise schemes have worked very well for some employees, and for other workshops on how to get better quality sleep has been very successful. We have only been able to achieve this with close interaction with our teams across Westfield Health.
Our research discovered that while many furloughed workers struggled with reduced income and a lack of routine, 20% have seen their physical health improve with 88% of these people putting it down to more exercise. And while 47% of parents working from home are struggling with their mental health due to how they are working now, 59% of parents will miss the way they have been working over the past few months.
As a result, employees are looking for more help from their employers to make the right changes. Employees are most likely to want long-term changes to the way they work (35%), followed by mental health support (29%), extra wellbeing support (28%) and extra physical health support (23%).
Every company is a melting pot of different personalities and lifestyles. The key is to talk to employees about what they need and then put in place the policies and wellbeing programmes that can flex to help each individual get what they need to be at their best.
Some companies have already noticed these demands and are busy putting changes into action. The majority of HR leaders (60%) predict the end of the centralised office is imminent and that more employees will work flexibly (76%) with more than half (57%) expecting to move to a four-day week within the next five years. This means that many businesses are and will be altering their models drastically.
These are major positives for the wellbeing of businesses and their employees. But the minority that do not change are putting their business at risk.
This pandemic has placed business in the most extreme of climates, testing the wellbeing and flexibility of companies with little advance warning. Some have embraced this challenge, altered their approach and will benefit as a result. With the savings from better retention rates and higher productivity, there is a powerful argument for placing wellbeing as a core, strategic element of strengthening a company. It is these boardrooms that put wellbeing front of mind and recognise that the health of their employees is their wealth that will lead the way out of the pandemic. Those that do not are in danger of being left behind.
More information on Westfield Health can be found here: https://www.westfieldhealth.com/
The Divided Together HR report can be downloaded here: www.westfieldhealth.com/divided-together-report