Phil Riley & Boom Radio: Booming Success
Boom Radio is a new UK wide radio station aimed at the Baby Boomer generation. It was founded by Phil Riley and David Lloyd — veterans of the British radio industry — who spotted a gap in the market for a new commercial radio station to take on the established players. Launched during lockdown, it has proved a booming success. CEO Today sat down with Phil Riley to hear more.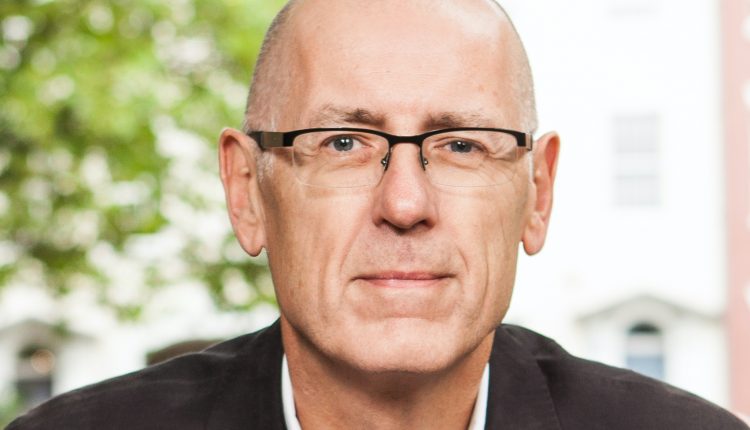 What is Boom Radio and what inspired you to start the business?
My business partner, David Lloyd, is one of commercial radio's pre-eminent programmers, and it was his notion that BBC Radio 2 were creating a gap in the market by moving to a younger demographic to target everyone aged over 35. He asked me if I thought that presented us with a business opportunity to target older listeners like us. I did a financial projection that supported the idea. That initial email from David to me was in July 2020 at the end of the first lockdown. We were raising money by October!
We created Boom Radio as a commercial radio station aimed at the Baby Boomer generation (those born between 1946 and 1964). We launched in February 2021 and now broadcast across the UK on DAB, online and on smart speakers. "Alexa, play Boom Radio" works fine. We are a mix of music and chat, with a presenter line-up that includes David Hamilton (ex BBCR1/R2), Graham Dene (ex Capital, Smooth), David Jensen (ex Luxemburg, BBCR1) and many other Baby Boomer presenters. Our target audience are those 60 and 70 somethings who have become disillusioned with BBC Radio 2.
Our music mix is unique for commercial radio — being both broad in era (we range from the 50s to today, but most music is from the 60s and 70s) and having a depth of catalogue. We don't just play the biggest hits from our core artists, we go quite deep into their music heritage. In some senses, we are a mix of the pirate radio stations, the start of BBCR1/R2, and the early commercial stations –— and our listeners have really responded. Already, our recorded "time spent listening" places us at the top of the commercial radio rajar rankings!
Boom Radio is a year old — how have you grown the business in such a competitive industry and what impact has it had on the market? 
We only raised funds from friends and colleagues – and even then, only from people in the media business who knew what they were getting into and who could also provide us with help and expertise from time to time. We deliberately didn't ask any of the big industry groups to back us so we could run the business independently.
That does mean, however, that we don't have deep pockets, which in turn means we've had to be canny on how we marshal our marketing resources. We've done a lot of media partnerships and spent a little on targeted TV. Our main focus though has been on PR and social media. As two-thirds of those over 60 are on Facebook, we can target them pretty effectively.
The net result of all this is almost 400,000 listeners tuning in every month — a great start and way beyond our expectations.
You've had a long career in the UK radio industry, working with some of the biggest brands. What were the key challenges in getting Boom Radio on the airways, and as a startup, how does it compare with being the boss of big business?
What we are doing now was impossible just a few years ago. In order to run a radio station then you had to "win" a licence from the regulator (OFCOM) for an FM frequency, or alternatively spend a few million pounds buying an existing operation. Only the advent of DAB with its increased capacity — and the rise of online streaming — has allowed operators to simply start up a station if they think they have a good idea. So building a business up from scratch was exciting — and highly risky — and a completely different experience to big boardrooms. I'd highly recommend it!
Radio is the best business in the world in my opinion, and I'm glad I'm still in it.
The biggest hurdle to getting on the air was the fact we were launching during a pandemic. This inevitably meant we had to build a "remote" operation, with presenters working from home, doing their shows in sheds, spare bedrooms and attics. In the end, this has been the making of us. We couldn't have attracted the line-up of talent we have if we'd said to our team they had to come into some plush London studios. Most are semi or almost completely retired. Working from home was a gift for them, providing a new lease of life. We have presenters all over the country — and three beaming in from Spain!
One significant change from running a big group is that I don't think David and I have ever been so close to our listeners. Boom has a completely flat structure so we are incredibly close to what's going on. We see our minute-by-minute streaming numbers every day; we get feedback on Facebook all the time; we already have close to 10,000 listeners on our database, and they respond enthusiastically to our regular surveys. And their feedback has been amazing – they are constantly telling us how we have transformed their lives, bringing back music they thought they'd never hear again and supplying the companionship they thought they'd lost from the bigger stations. It's been really moving for us, this late in our careers, to feel we are still making a difference.
What do the next five years look like for Boom Radio?
Our internal motto for the station is to help our listeners live their best lives – "still busy living" is our ethos. I'd hope in five years' time that's exactly what we are still doing. David is 61 and I'm 62 so we've got a few years left in us.
Our long-term goal for Boom is to reach 1 million listeners and I think we are well on the way. But we know it will be hard – you have to win people over one at a time.
And along the way to those goals we want to continue having fun. Radio is the best business in the world in my opinion, and I'm glad I'm still in it.
Listen to Boom Radio here: http://boomradio.co.uk/