How Not To Lose Out In The Tech Talent War
The way the world has adapted to working over the past two years has shattered widely held assumptions. Irreversibly raising the bar for how businesses must attract and retain tech talent at scale, accelerated digitisation and the Great Resignation are transforming the needs, priorities, and expectations of a newly empowered flexible workforce.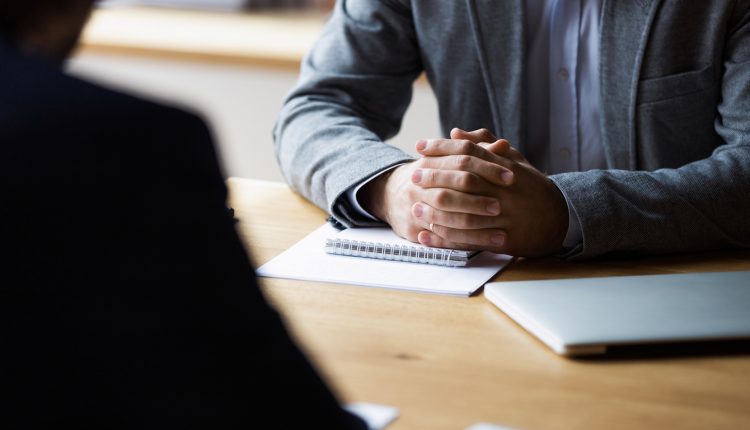 And it is the tech giants – the pioneers of 'playpen' office environments and creative interiors – that are struggling to keep pace. New research by NearForm has found that a staggering 81% of tech professionals working for enterprise companies (500+ employees) think their employers will have a problem finding and retaining talent, compared to just 43% of people working for smaller, more agile companies. 
In a new era of work – where remote working, company culture, and learning opportunities trump perks like benefits and office location – what can large tech companies learn from this new breed of agile, remote-first companies who are focussing on building experience-first approaches to employment?
Changed priorities
For a period in the 2010s, tech Goliaths like Facebook, Apple, and Google inspired start-ups everywhere with their quirky workspaces, complete with slides, beanbags, and ping-pong tables. It seemed that playful office furniture and ultra-modern, sleek interior design was the new way towards fostering corporate creativity and attracting talent, so material perks became bigger and better for many larger companies.     
But when Covid saw millions of workplaces go remote, there was a fundamental shift in employee priorities and expectations. In this new era of work, people are reflecting on what really matters to them, both during and outside their working hours. And the allure of the office seems to be weakening in the face of a renewed focus on quality of life and flexible working patterns, as well as the importance of well-oiled practices. Many employees are now used to their 'new normal', even preferring remote and hybrid work to traditional location-centric models. Companies that are able to perfect this model of remote work, binding together a remote workforce via strong digital community-building initiatives, are now poised to thrive. 
The research findings support this new direction too and send a clear message to businesses of all sizes: the future must be flexible. Less than half (44%) of professionals now prioritise office location when looking for a job, while over two thirds (67%) would even consider leaving a company if they could not work remotely. Furthermore, with over half (54%) of workers under the age of 34 desiring a better work-life balance, companies must now build a more flexible, empathetic culture to attract and accommodate the workforce of the future. 
Against this backdrop, a tech talent crisis is unfolding. Rapid digital transformation has collided with the Great Resignation, tightening the labour market and making it harder than ever for business leaders to find highly skilled professionals. Now, a remarkable 88% of tech leaders are worried about valued employees leaving for new opportunities – and perhaps for good reason: at the beginning of 2022, almost two thirds (64%) of Londoners were considering handing in their notice.      
Large companies must flex
So, why are larger organisations the ones set to struggle in this new landscape? It seems that the new breed of companies may be ahead of the game when it comes to adapting their benefits, processes, and ways of working to suit changing workforce needs. Although they cannot always offer the sky-high salaries (still the number-one priority for 89% of professionals) of their enterprise counterparts, this new emerging breed of more flexible firms is differentiating themselves in other key areas to better attract and engage talent. By having a start-up mentality, they have an agility that enables them to disrupt the traditional enterprise and consultancy services.
With over three quarters (78%) of tech professionals now valuing the components of their overall working experience – learning, culture, remote working, and flexible hours – over more tangible factors such as benefits and office location, this new breed of businesses is realising that many people want more out of work than a big paycheque or company rewards. Bigger organisations now must work even faster and harder to build meaningful, long-term experiences for employees and ensure a culture of flexibility to retain top talent. 
By showing a willingness to flex and invest holistically in their employees, enterprise companies can also address some of the negative perceptions keeping tech talent at bay. At present, over a quarter (27%) of professionals state they would never work for a Big Tech company – a substantial barrier for large businesses to overcome in a challenging labour market. With ethical concerns, including manipulation of data and the privacy implications of intrusive cyber security, playing on the minds of many employees in the tech industry, the onus is on larger companies to show that they care. 
Partnerships to create digital advantage
Tech enterprises must now follow the lead of these agile businesses and make big changes much more quickly. The right digital partner will help companies to develop the agility to transform in line with employee expectations and priorities. By harnessing the power of technology and cloud-native services to streamline operations, larger businesses can grow an agile, digital-first mindset that fully supports the remote and hybrid working needs of their people. 
The best partnerships will also enable businesses to redesign work around an employee-first framework to secure and retain the best talent. This will help leaders to achieve business and innovation objectives, whilst also showing the individuals in their workforce that they are valued and cared about – and not just another cog in the wheel. 
About the author: Ciaran Cosgrave is CEO at NearForm.