How Businesses Can Better Support Women's Health
Women's health conditions are still taboo subjects in some organisations and women can feel uncomfortable discussing them with their managers or the HR team. As an employer, it can be difficult to know how to offer the right support. However, taking a proactive approach, tailored to meeting the needs of female employees could improve performance, talent attraction and retention, and reduce rates of absence due to sickness.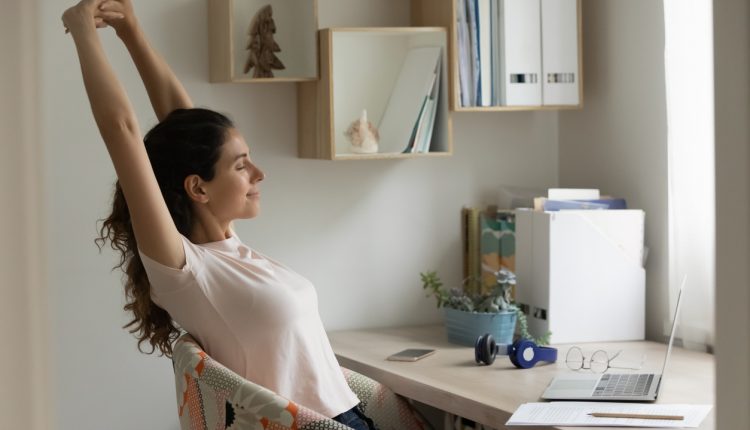 In this article we use the words "woman" and "female" to refer to people who experience these conditions, however, we recognise there are people who identify as female who do not experience these conditions and people who do not identify as female who do. In this context, employers should also consider the additional health and wellbeing considerations of employees who identify as non-binary or transgender or who may be impacted in any other way.
The impact of women's health conditions
Recent research highlights women are increasingly facing health challenges at work, particularly during menopause. 
A report from the Social Research Institute at University College London revealed that women are missing out on promotions and pay rises due to the menopause, with many having careers disrupted or even cut short as they reached the peak of their working life because of symptoms such as hot flushes, insomnia, anxiety and heart palpitations.
Women aged between 50 and 55, take an average of two months off work, but those who go through early menopause before 45, take off closer to four months. Also, women who face early menopause lose about £20,000 in wages and pension contributions from missing out on better jobs, while those who go through a more typical menopause face a £10,000 loss.
Another study showed that premenstrual syndrome (PMS) causes women to lose an average of 9.3 days a year as a result of related symptoms, and a lack of workplace period policies could be costing businesses more than £6 billion a year.
Other conditions such as endometriosis can have a significant impact on women's working lives for those affected. Endometriosis is a common, sometimes debilitating but often-ignored gynaecological disease affecting 1 in 10 women and those assigned female at birth from puberty to menopause, and the impact may be felt for life. 
The charity, Endometriosis UK says that 60% of women aged 16-24 and 56% of those aged 25-34 would be concerned about discussing the condition with their employer if they were taking time off due to painful periods and chronic pelvic pain. Endometriosis can impact fertility too, another subject which can be off limits in the workplace. 
When it comes to cancer around three million people in the UK are living with a cancer diagnosis, with that number expected to rise to around 5.3 million by 2040. Whilst not a disease-specific to women, there are different cancers that commonly affect women such as breast, colorectal, endometrial, lung, cervical, skin, and ovarian cancers.
Cancer treatment can seriously impact health, wellbeing and ability to work. Also, undergoing cancer treatment can mean becoming extremely clinically vulnerable to diseases such as Covid-19 and can also have a significant emotional impact on an individual. It's therefore key for employers to understand that the impacts of cancer can be long-term and both physical and mental.
Steps employers can take to support women's health
There are many actions employers can take to support women's health. For instance, providing sanitary products in restrooms (offer a range of products as certain health conditions can prevent women from using tampons), ensuring sanitary bins are present in every stall used by women, and communicating that the workplace is period friendly. 
Employers could consider offering break-out areas and support initiatives to promote wellbeing. Flexible working arrangements can also be helpful to support female employees experiencing symptoms, so they can manage health conditions and maintain productivity at work i.e. starting later or working from home.
For women going through perimenopause – the stage before menopause – workplaces can support employees in a variety of ways. Communicating and raising awareness will let women know they are in a supportive working environment, and tackling stress is a step employers can take to minimise the impact of perimenopause on the business.
Once a woman reaches menopause making small adjustments to the working environment can improve health and help to lessen some of the symptoms of menopause, such as offering enhanced flexible working and providing different equipment and desk fans. 
Medical assistance is an option too. It is possible to include hormone replacement therapy (HRT) in private medical insurance, which can help avoid NHS waiting lists which are common for this treatment. HRT can dramatically improve menopause symptoms, so offering private medical insurance may prevent women from leaving the workforce. 
Employees with cancer should be supported to take time off where needed and signposted to charities and organisations that specialise in cancer support. Health screenings can help with the early detection of cancer, which can greatly improve an employee's outlook if they are diagnosed with it. 
Other benefits to consider include critical illness cover which gives a tax-free lump sum paid to the employee if they are diagnosed with a serious, life-threatening illness and income protection whereby an employee will receive a sum equivalent to a percentage of their salary while they are unable to work. These are cost-effective benefits to put in place and are greatly appreciated by employees. 
In addition, group life assurance, sometimes known as a "death in service" benefit, means that an employee's dependents will receive a lump sum should the employee die. This, along with critical illness cover and income protection, will reduce the financial stress that often comes with cancer or another serious illness diagnosis, giving employees improved peace of mind at a very difficult time in their life.
Wellbeing programmes should be a priority and tailored to specific conditions which can help normalise taboo health matters as well as create awareness and offer support. Also, employers can offer access to specialist apps such as virtual GPs and mental health and counselling services that provide women with a safe space to seek support and advice that can help prevent women from suffering in silence.
Employers should take a proactive approach in arming line managers with training and skills to support their female colleagues and create a culture where women feel empowered to speak about health concerns without the fear of stigma.
Putting policies in place to support the changing needs of female employees during different life stages, and offering employee benefits that women will value is essential for retaining female talent and minimising the impact on the business. Having the right benefits, policies and wellbeing design can make a real difference not just for women's health, but their careers.
About the author: Robbie Weston, Howden Employee Benefits & Wellbeing.
Howden has produced a guide, Supporting women's health in the workplace: from periods to menopause and everything in between. To download a free copy click here.