CEO Today Global Awards 2022: Interview with Piotr Babieno
We hear from CEO Today's top business leader of 2022 for Poland.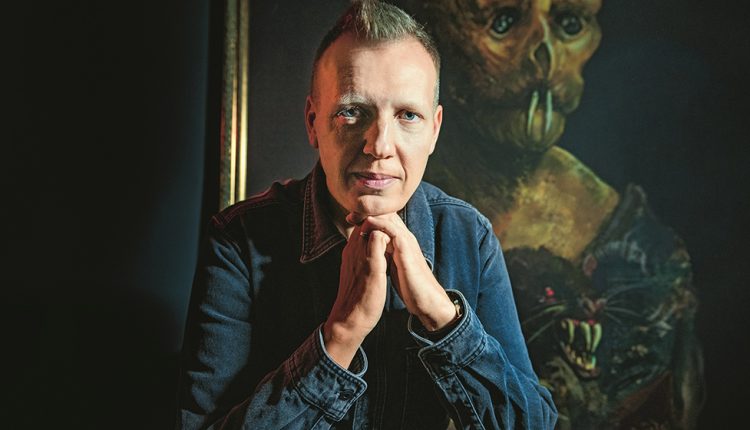 Can you tell us a little about what led you to found Bloober Team in 2008?
It was the result of many years of work. Before Bloober Team there was Nibris, which was founded by myself and Piotr Bielatowicz in 2006. We were already aiming to create high-quality horror games at that time. The first project of Nibris was Sadness – a unique horror game with exceptional black and white graphics. We created a critically acclaimed trailer for the title, but ultimately the project was discarded, as we had to find funding for our next projects.
Finally, we decided to work with Satus Ventures, but there was a catch: because of certain regulations we had to create another company. We called it Bloober Team, which was intended to be a transitional name as we were developing a game titled Double Bloob. As you know, it stayed with us to this day.
What would you say are the greatest challenges you have overcome since those early years?
There were many great challenges, all of which tested different parts of the Bloober Team's vision. From my point of view, the most crucial thing was to find the identity of our company. For many years we were struggling as one of many small companies in the industry, being torn apart between our ideas and marketable content. We hit our all-time low in 2014 with the premiere of Basement Crawl – the worst game in the history of the PlayStation 4 (at least at the time of the console's launch). Bloober Team became synonymous with bad games in general. The team's morale was abysmal and we had to reinvent ourselves, find a new path.
This led us back to Nibris's vision of psychological horror. We rebounded, creating Layers of Fear and Observer. We turned failure into success and people still cannot believe how we managed to achieve it.
In other interviews, you have described The Medium as Bloober Team's most ambitious project yet. How has its reception affected your team's priorities for future projects?
The initial idea for the title can be traced back to the early 2010s. We were waiting for the day when the game would not be limited by the technical solutions of consoles. It was the biggest game budget and development-wise and it shows not only in the scale of our game but also in a new look; it was the first game maintained in third-person perspective, typical of action-packed games like Uncharted.
We turned failure into success and people still cannot believe how we managed to achieve it.
The critical acclaim The Medium received strengthened our belief in the path we have chosen and confirmed our vision of scaling up the business. We have our DNA, we specialise in horror games and our upcoming games are expected to have much more action – the success of our last game did not change that, only sped up some processes.
How did your recently announced partnership with Rogue Games come about?
We have known Rogue's team for some time now. We have great respect for them and their way of working. There is some great news to reveal about our future project, but not at this time…!
Can you share anything about what Bloober Team may have in store for this year?
We are developing two projects. One of them is the intellectual property of Konami. Our second project is being developed in collaboration with Private Division and is even bigger than Konami's project. Additionally, we are always looking for a way to surprise our fans, so there are other announcements yet to come.
What would you say is your proudest career achievement to date?
The creation of a brilliant team. Bloober Team is full of artists and exceptional people, thanks to whom we are constantly developing and creating better and better games. Our company has become one of the most important horror makers in the world, which is all the more impressive as we began our journey by creating the worst PS4 game. Past employees have come back to us after years because they claim that the atmosphere at Bloober Team cannot be found anywhere else. This is the most important thing for me, because the gaming industry is primarily people!
Bloober Team is full of artists and exceptional people, thanks to whom we are constantly developing and creating better and better games.
Is there a particular motto or creed that motivates your work?
Successes create ego, failures shape character. Without humility in its governance, a company will not be able to operate seamlessly in the long term. My goal as Bloober Team CEO is to create solid foundations in the company that will prevail over the test of time. I hope that in years to come when I am retired, these foundations will still exist. I hope that I am able to strike this balance between ego and character.
Do you have a vision for the future of the video game sector in Poland and internationally?
We should expect more and more M&A transactions – it is a sign of the maturity of any industry. Poland is one of the main players in this market. Polish companies have clear visions and projects that are attractive to Western funds and investors, who are looking for something other than EBITDA. They are coming for IPs, creative teams and future plans. Poland is one of the most creative parts of this industry.
About Piotr Babieno
"My name is Piotr Babieno, CEO and co-founder of the Bloober Team. The company focuses on creating mature horror video games with a deep story and an eerie atmosphere, key ingredients of a chilling and memorable experience.
Bloober Team is the largest European developer of horror games and creator of worldwide bestsellers Layers of Fear, Observer, Blair Witch and The Medium. In January 2018 we received the Paszport Polityki award in the 'Digital Culture' category, and in June 2021 we began a partnership with industry veterans Konami to jointly share technology and cooperate on game development. We would like to become a leader of horror as a whole genre in upcoming years."