5 Innovative Ways to Boost Your Company's Cash Flow
No company enjoys being strapped for cash, but it's a particularly terrifying prospect for small businesses. If you're looking for some innovative ways to boost your company's cash flow, you're in luck. Here are 5 proven methods to help you get the money you need to keep your business running smoothly.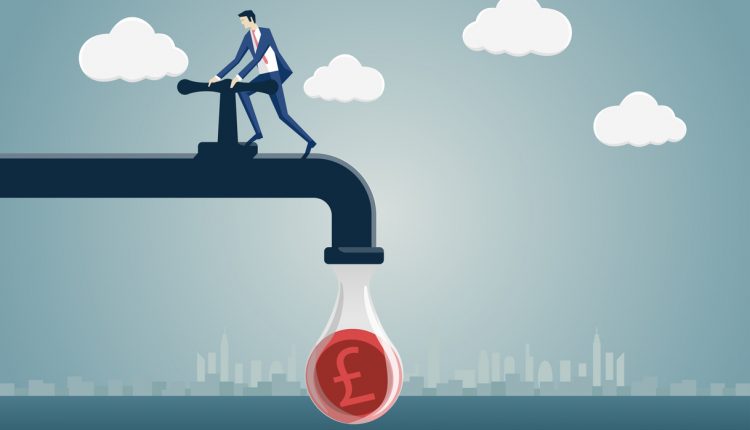 Remember that not every option will work for every company, so be sure to tailor these ideas to fit your specific needs. With a bit of creativity and hard work, you can turn your business around and start seeing a healthy influx of cash. Without much ado, let's get started.
How To Keep Cash Flow Positive
If you have lower expenses, you will have more cash to reinvest in your business or pay off loans. One way to lower your expenses is by using loan matching services. These fast cash loans can help you cover unexpected expenses so that you don't have to dip into your cash flow.
There are strategies to help keep cash flow positive:
Obtain deposit and implement milestones for lengthy projects – One way to ensure you always have positive cash flow is to get a deposit upfront for any long-term projects. This will help offset any unexpected costs that may come up during the project.
Think about a discount for instant payment – If you invoice for products or services and give your customers 30 days to pay, offer a discount for same-day payment. This will encourage customers to pay sooner and improve your cash flow.
Increase your prices – You should have a view on establishing a fair price for your products or services. If you feel that you are selling yourself short, raise your prices. This will have an immediate impact on your cash flow.
Offer premium and bundled services – By introducing premium versions of your products or services and bundling them together, you can increase the amount each customer spends with you. This will have a direct impact on your cash flow.
5 Innovative Ways To Boost Your Company's Cash Flow
1. Use Invoice Factoring
Deploying your organisation's invoices can help to free up much-needed cash flow. You are essentially selling them to a third-party company at a discount to receive immediate payment when you factor in your invoices.
This can be a constructive way to improve your cash flow situation, as you will no longer have to wait for customers to pay due invoices. Several different companies offer invoice factoring services, so shop around to find the best deal.
2. Request Payment Upfront
One way to ensure that your company has the cash it needs to operate is to request payment upfront. You will invoice your customers immediately after the work is completed, rather than waiting for them to pay at the end of the month. This can be a difficult conversation with customers, but it is essential to be clear about your payment terms. You can also offer a discount for customers who pay early.
3. Switch Bank Accounts
A few bank accounts offer same-day loans if you have an emergency and need cash right away. If you find yourself in a bind, this could be a lifesaver for your company. You can compare same-day loan offers from a few banks to see which one is best for you. Reputable lenders understand that sometimes you need cash fast. They offer same-day loans to help you get the money you need when you need it.
4. Use Free Marketing
Many people are under the impression that marketing is an expensive endeavour. While it certainly can be, there are also a lot of free marketing techniques you can use to get the word out about your business. Try utilising social media, blogging, and search engine optimisation to help get your company's name.
If you're looking for a way to get some cash flow into your business quickly, same-day cash can be a great option. Lenders can provide you with the funds you need in as little as 24 hours, so you can keep your business running smoothly.
5. Get A Credit Card
If you need to boost your company's cash flow, getting a credit card is a great way to do it. You can use the credit card to make purchases and then pay the balance off over time. This can help you free up some cash flow that you can use to invest in other areas of your business.
Another great way to boost your company's cash flow is to same day loans. This can help you get the money you need to make necessary purchases or investments. This can be a great option if you need access to cash quickly.
Conclusion
It's prime to know that you can always rely on cash loans when you need a quick influx of cash. However, there are other proactive ways to ensure that your company's cash flow is always healthy. By implementing some of the innovative methods outlined above, you can boost your business.