Would You Enter the Olympics Without a Coach? Probably Not!
Executive Coaching has emerged as an essential way of supporting peak performance for senior leaders and teams. In this article, we examine the benefits of coaching and how executives should use it to develop and maintain a competitive edge.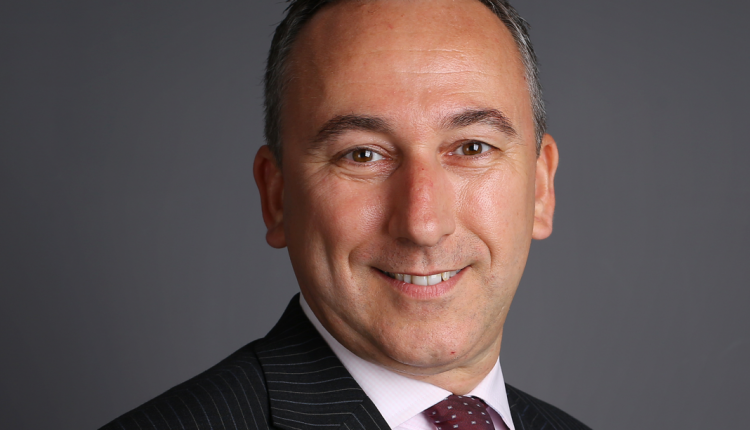 Trevor Smith is the founder and Managing Director of The Orchard Partnership. He is ICF 'Professional Certified Coach' and EMCC 'Senior Coaching Practitioner' with over 3,000 hours of professional coaching experience working with senior leaders across a diverse spectrum of countries and industries.
Prior to coaching, Trevor worked in Executive Management in the financial services industry in both Europe and Asia. He is currently a Non-Executive Director of St James's Place International (Hong Kong) Limited, a licensed insurance company and subsidiary of an FTSE 100 listed company. He is a former board member of the International Coach Federation (Hong Kong) and former Board member of International China Concern, a charity which campaigns to end the abandonment of disabled children in China.
Trevor has lived in Hong Kong for the past 21 years.
Tell us a bit about your coaching style?
Many executives say I am warm, friendly and provide a safe place to explore but I am willing to challenge when necessary. I am supportive, give fresh perspectives and as a Board director myself, I have adopted a coaching style that is firmly grounded in the practicalities of the real world.
Why should more leaders and organisations consider working with a coach?
Maybe your first thought is "Why do I need a coach – what's wrong?"  The answer is probably NOTHING, yet some of the world's most successful business leaders including Warren Buffet, Oprah Winfrey, Jeff Bezos, Eric Schmidt and Richard Branson have all partnered with coaches to help them along their business journey.
And a Stanford University survey of over 200 top CEOs and business leaders revealed that virtually all of them welcomed outside coaching to provide them with feedback, bounce ideas off a trusted source, help them improve performance and ultimately reach their goals.
But it's not just famous people that can benefit from having a coach. If you are looking to hit business targets, overcome challenges and perform at your best – an executive coach could be your secret weapon!
According to a survey conducted by Stanford University/The Miles Group, two-thirds of CEOs hadn't received any outside advice on their leadership skills, and yet almost all would be receptive to suggestions from a coach. The statistics were based on responses from 200 CEOs, board directors, and other senior executives' questions about how they receive and view leadership advice.
Receiving coaching from an external coach can highlight blind spots that are less obvious when things are going well. It is very easy for executives to become almost strictly inward-looking, especially when they have been very successful. But these blind spots can become devastating when performance moves in the other direction. A good, neutral third-party assessment is a clear reality check for executives.
Coaches create a safe place to think through various topics against the framework of the CEO's agenda and in their best interest. The coach is concerned with the CEO's success as the leader of the company.
As a CEO, it's important to develop soft skills such as a coaching style of leadership and being able to develop successors.
Coaching with CEOs often entails 360 interviews with key stakeholders such as the board, peers and direct reports.  By holding up the mirror in this way the executive is able to come to specific actionable development themes, the benefits of which percolate down through the organisation.
Various studies have shown that coaching has a significant positive effect on business goal setting and attainment, as well as self-efficacy. It also has a positive effect on individual and organisational performance, revenue and profitability.
Research has found significant positive effects of coaching on leadership behaviour, leadership skills, the ability to give and receive feedback, communicate ideas persuasively and confidence in leadership ability.
In the current disruptive world, coaching has a positive effect on a coachee's well-being, including their work/life balance and stress levels. Resilience and adaptability also increase with coaching.
What do you think are the main issues many leaders struggle with?
Recruiting the right people and getting them to perform well as a cohesive unit
Having trusted advisers who will give a straight answer
Making time for strategy and learning
Letting go of what they know deep down others should be doing
Making time for self care
Switching off and being 'fully present' when they are not at work
What can you help them achieve?
Executive coaches focus on the challenges leaders face, so they bring whatever is front of their mind or what their sponsor requests.
What are your top tips on productivity?
Time is your most valuable asset aside from good health. It's been a privilege to partner with some amazing business leaders and as a business owner myself I have learned 5 key things:
Have clearly defined goals to benchmark how to invest your time.
Spend your time on what only you can do.
Have a set of criteria to decide what you should (and shouldn't) do.
Trust others to deliver, but hold them to account.
Ask yourself "If I spend time on this piece of work, what is being left undone that is more important?"
What are your top tips on achieving what you want whilst having a good work/life balance?
It's easy to become fully immersed and engrossed in work, so I have developed a series of personal and professional dashboards to help me self check each week. I also have my own coach.
When I look back on my life, I want to be able to say I was a respected servant leader and to have no regrets.
About Trevor Smith
Trevor is an ICF and EMCC accredited coach, facilitator and trainer. He works alongside individuals, teams and businesses to support the achievement of their personal, professional and corporate goals.
Trevor founded The Orchard Partnership in order to share his 30 years of frontline business and executive management experience, which he accumulated whilst working in Europe and Asia. Trevor coaches CEOs, senior executives, business leaders, innovators, managers, teams and emerging talent in a wide range of industries. He has been a resident of Hong Kong for 21 years.
Until November 2013, Trevor was a member of the Executive Management Team of Standard Life (Asia), a wholly-owned subsidiary of Standard Life Aberdeen plc, one of the UK's most respected investment groups listed on the FTSE 100. This C-corridor experience and frontline know-how gives him great credibility when working with senior leaders, executives and managers at all levels. He is able to apply this practical business knowledge as a highly effective Executive Coach.
In his role as Chief Distribution Officer, Trevor was involved in the areas of leadership, executive management, team building, sales effectiveness, product distribution, key account development, and relationship management. He led a multicultural team operating within the North Asia Region that achieved the #1 market ranking in its field by business volume (Source: OCI statistics HY2 2013).
He brings to his coaching extensive intercultural corporate experience, business results and international understanding. His roles with multinational organisations have enabled him to experience first-hand how companies and individuals adapt to change. Previously, Trevor was Sales Director (North Asia) for Friends Provident and Head of Sales (Hong Kong) for Aviva.
He has accumulated over 3,000 professional coaching hours while working with senior leaders across a diverse spectrum of industries, including government agencies, banking, insurance, risk and compliance, retail, marketing, luxury brands, non-profits, media, property, financial services, legal, IT, manufacturing, accounting, and asset management. Clients include keynote speakers, authors, musicians and TV personalities.
Trevor is accredited by the International Coaching Federation (ICF) as a 'Professional Certified Coach' and is a former Board member of the ICF (HK). He is also an EMCC Accredited Coach at the 'Senior Practitioner Level' and has obtained his EMCC 'Individual Team Coaching Accreditation' (Practitioner level). He is a 'Narrative Coaching Core Practitioner', a member of the International Association of Facilitators, and is trained in 'Deep Facilitation'. Trevor has also previously worked with TEDx Wanchai as a speaker coach.
Trevor is a Certified Myers-Briggs Type Indicator (MBTI®) Practitioner and is also Hogan Assessment Certified (Advanced Interpretation). Additionally, he is certified in and utilises TKI, MRG's Sales Performance Assessment Tool and Facet 5.
Originally from the UK, Trevor is a qualified Chartered Insurer, an Associate of the Personal Finance Society, a Certified Financial Planner and a Chartered Member of the Institute of Securities.
The design of coaching programs varies depending on individual and team needs. We work closely with you in partnership within strict guidelines of confidentiality and Codes of Ethics from 5 different professional bodies.
Once stakeholder, organisational and executive objectives are established, programs are individually designed.
Website: www.theorchardpattnership.com
Email: ts@theorchardpartnership.com