Why NFTs Are The Key To The Metaverse
The metaverse might sound like something out of a science fiction movie, but it's already an important part of life for hundreds of millions of people. Put simply, the metaverse is a network of interconnected virtual environments, which we can access using the latest technology.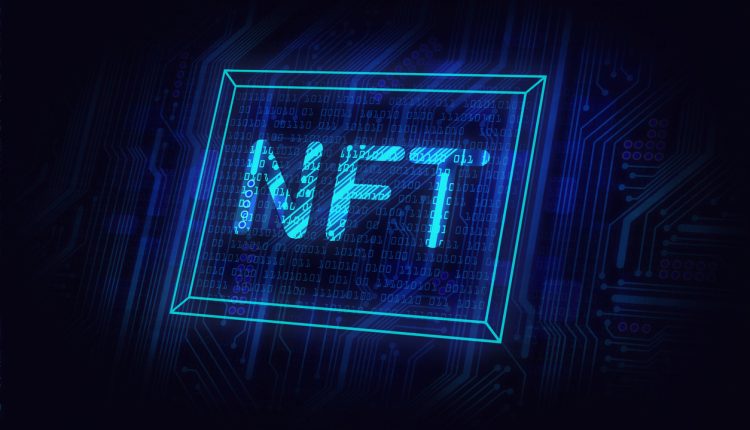 Jawad Ashraf, CEO Terra Virtua, explains why NFTs are vital to the metaverse. 
At Terra Virtua, we use virtual reality (VR) to immerse our users in personalised virtual 3D showrooms, art galleries, and "Fan Caves", where they can collect and interact with digital collectables – and we're also building our own metaverse, the Terraverse.
These digital collectables can be anything from life-size models of King Kong or Godzilla to fighter pilot helmets from Top Gun, posters for the movie The Godfather, comic books, 3D sculptures, and more – and importantly, they're also NFTs.
NFTs (Non-Fungible Tokens) are digital certificates of ownership stored on a blockchain, a method of immutable data storage, and represent unique items that cannot be replaced, altered or replicated. 
Users can buy NFT digital collectables, interact with them in virtual spaces, and even view them through an augmented reality (AR) mobile app, which uses your phone's camera to show you how your collectables would look in real life. Put together, these technologies blur the boundaries between the physical world and the worlds that exist inside computers, smartphones, and other digital devices.
It's no exaggeration to say that NFTs are the building blocks of the metaverse – or indeed the keys to this fascinating new universe.
Entering The Metaverse
Hundreds of millions of people across the world already spend many hours in prototypical metaverses, which we call "multiplayer online games". 
Players no longer use these games solely to play and compete with others; many choose to use them just to socialise and express themselves. The most-played Xbox game right now is Fortnite, where users can relax and chat in dedicated social areas, and choose from a huge range of character outfits that reflect their personalities.
Fortnite passed the 350-million-player mark in May 2020, and it shows how the metaverse is already bringing deeper and more meaningful connections into our lives. We're spending more and more time interacting with screens, playing games like Pokémon Go, and trying out the latest AR filters on Snapchat and Instagram while staying in touch with friends and family through our social media profiles – but the metaverse will go much further.
Meanwhile, mainstream interest in NFTs has exploded. The global NFT market was valued at $41 billion in 2021, up from just $95 million in 2020. The trading prices of NFT artworks have become a huge talking point (particularly Beeple's Everydays ($69m) and Pak's The Merge ($91.8m)), but the true value of this technology transcends hefty price tags.
In the metaverse, NFTs will represent ownership of everything from plots of land to vehicles, clothing, furniture, artworks and more. Metaverse real estate is already big business, and Terra Virtua has established a thriving community based around NFT digital collectables, created in partnership with everyone from major brands to emerging artists. It will take several years for digital ownership to become as commonplace as buying physical items and real estate is today, but this adoption and acceptance will eventually be achieved.
NFTs: A New Virtual Economy
While the metaverse is still emerging, NFTs have entered a fascinating transitional stage. Digital art is one of the NFT world's major focal points – but this goes far beyond JPEGs, and into the limitless realms of creativity and imagination. A prosperous new virtual economy is rapidly forming around NFTs as more and more people buy, sell, trade, and exchange all the digital items they desire. Eventually, NFTs will represent all kinds of digital properties – but for now, the NFT art world is grabbing the biggest headlines, and digital collectables are coming up fast.
For buyers and creators alike, NFTs offer a wealth of new possibilities for connection and engagement. Creators can experiment with new ideas and sell their work in a format that is rightly considered highly valuable. Meanwhile, buyers can support the artists they love, do so directly, use immutable blockchain records to confirm that their purchase is authentic, and use the same tech to verify their sole ownership of the pieces in their collections.
Gamers, who are already spending the most time in metaverse spaces today, stand to benefit massively from NFTs. If you buy a digital item (such as an outfit, vehicle, or powerful weapon) in a game today, you will eventually lose access to that item if you decide to move on to another game, or if you're playing an online game and it gets shut down. This is not a very fair deal, but it's the reality that gamers face as long as the current business model continues.
NFTs will literally change the game, as players will be able to permanently own the items they buy in their favourite games, and move them between games and virtual spaces as they see fit. The upcoming NFT-based racing game Nitro League is a case in point – players can already buy Nitro League cars as NFTs and store them in personalised showrooms while they wait for the game to launch. As soon as Nitro League is fully online, those cars can be moved straight onto the racetrack, ready to burn rubber.
As well as true ownership and freedom of movement, NFTs are already enabling gamers to make real money from "play-to-earn" (P2E) games – and in some parts of the world, people are even making a living on P2E platforms. P2E offers a very different value proposition to traditional gaming, where gamers invest time and money in exchange for very limited rewards that must eventually be let go. Huge gaming "guilds" have also emerged to help P2E gamers get started, and support them as they embark on their gaming careers.
The Key To The Metaverse
The metaverse will eventually become a virtual alternate reality, home to all the things we have in the physical world and more – especially in virtual spaces where our universe's laws of physics no longer apply. 
We'll be able to socialise, play, work, learn, share, and just have fun with family and friends – and new marketplaces, economies, and even careers will emerge as we immerse ourselves in this new and exciting realm. The metaverse will not completely replace the physical world or our daily lives; it will enhance everything, blur the boundaries between physical and digital using AR technology, and create new opportunities for us all to thrive and enjoy ourselves.
At the heart of it all, NFTs will give us all the access and ownership that is rightfully ours, while keeping our new home and possessions safe and secure – making them the true keys to the metaverse.