International Women's Day: Leadership Lessons For My Younger Self
It's difficult to navigate being a successful female business leader – sometimes people struggle to make their voices heard in a room where they are the minority.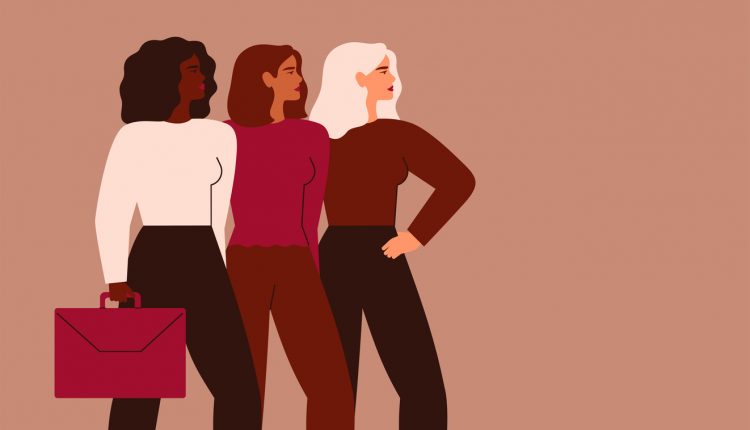 Ahead of International Women's Day on March 8th, we spoke to female entrepreneurs, leaders, and business authors to hear the number one piece of advice they would give to their younger self when they first started out.
Connect with others 
Dr Joan van den Brink, Executive Coach, management consultant and author of The Three Companions
When I was a young manager, I was naïve about the ways organisations worked and the informal power structures. One thing I would tell myself is to be curious and learn how things get done. Who seems to be influential? What is the best way to be heard? Who do I need to be connected to? 
The other lesson is to look for something to value and admire in everyone, particularly those people who seem difficult and everyone fears. If you can connect with them in this way, it will unlock a positive relationship with them. 
Remember your successes
Miranda Roszkowski, Editor of 100 Voices: 100 Women Share their Stories of Achievement
Achievement is hard to define and I've learned that context is everything. It doesn't mean "coming first" and it's not about constant positivity – sometimes what seems like the smallest wins have huge significance. Achievement is slippery, the feeling of having conquered something comes and goes. Achievement is often best appraised at a distance. We may need someone else to tell us how impressive an achievement really is, or the distance of time to see it ourselves. And yet, once we have achieved something, that success can never be taken away. 
Embrace your superpowers 
Kate Griggs is the founder and CEO of global charity Made By Dyslexia and author of This is Dyslexia
Focus on what you're naturally good at and love to do. When we lean into our strengths and passions we become experts and the best in the field, and because we're passionate about it, we love our work. But don't try to be Superwoman. Limit time spent on things you're not good at and hate doing. Spending hours trying to get better at things we find difficult isn't really productive. Delegate or ask for help. It'll be someone else's superpower. Being able to do both of these things equals success, whether applied to your own career or when building your teams. They're also essential if you're a Dyslexic thinker like me! 
Enjoy the journey 
Frederique Murphy is a leadership mindset strategist, keynote speaker and author of new book, Lead Beyond The Edge: The Bold Path to Extraordinary Results.
Stop focusing on the results, and enjoy the journey! The goal is important but the key behind its achievement is to enjoy the progress of your experience. It is about falling in love with that journey to the top, learning how to be happy along the way by letting go of the attachment to getting the results. Do not put your happiness on hold: enjoy and savour every single step, every single win, every single milestone, which you should celebrate as you reach each and every one of them, as it will spur you on to reach your extraordinary. 
Worry less 
Professor Jo Shaw, Head of Law School University of Edinburgh, co-founder of Dangerous Women project and editor of Dangerous Women anthology
I had a number of opportunities to take on leadership roles when I was younger, and for various reasons, I was passed over or blew it. I did the right thing and took another pathway, eventually circling back to another version of the first opportunity more than twenty years later. At the time, it hurt terribly. My older self would say to my younger self: don't worry. When you eventually get to do this job, you will be older, calmer and more resilient. Sometimes things happen for a reason.
Know that you can
Anna Eliatamby is a clinical psychologist, workplace well-being expert and author of Healthy Leadership and Organisations: Beyond The Shadow Side
My younger self was rarely confident, as I was busy working out who I was. But I was quietly ambitious. I would tell my younger self to have confidence in yourself, regardless of what you are told and know that you can. Look at and lovingly face your shortcomings in order to grow and always be your authentic diverse self. 
It is always better to trust and collaborate, even when it is most difficult. And it's okay to be scared while addressing moral dilemmas and conflicts at work and to sometimes resolve these quietly.  
Trust yourself
Mimi Nicklin is the Creative CEO at Freedm, an Empathy Advocate & Bestselling Author of Softening the Edge
I would advise my younger self to trust myself, to wear what makes me feel strong (instead of what the world expects) and to recognise that success favours the tenacious and the resilient. Realising your dreams was never meant for the faint-hearted. Whatever comes at you, keep going – you never know what's right around the corner!