International Women's Day 2022: Celebrating Female Leadership
For our front-cover story this month and just in time for International Women's Day, we had the pleasure to connect with Ridhima Dosani.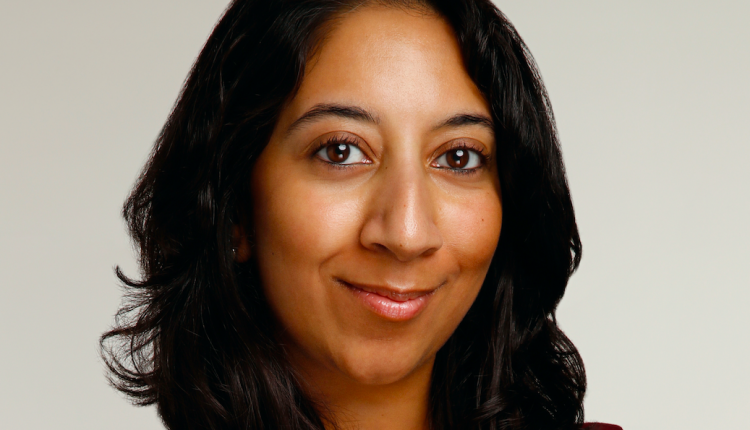 Ridhima is on a mission to help ambitious women adjust the power dynamics that are hidden beneath the surface of their interactions with others to empower them to be recognised and treated as female leaders long before it's announced.
Please introduce us to yourself and The Executive Coaching Bootcamp.
I'm the founder of The Executive Coaching Bootcamp, an Executive Coach Master Trainer and an ICF Professional Certified Coach (PCC).
As a training and coaching company, The Executive Coaching Bootcamp specialises in providing high impact executive/leadership coaching services (particularly for female leaders) as well as offering ICF accredited executive coach training programmes for both new and experienced coaches.
Having trained the coaches of organisations such as SWIFT, BP and IBM, as well coaching their leaders, VPs and high-potential staff, I am an experienced executive and leadership coach, team coach and ICF certified coach trainer. My coaching clients include female entrepreneurs, ambitious trail-blazers, social influencers, executives and leaders looking to make even more impact and steadily grow their sphere of influence. Many women come to me because they're tired of being overlooked for 'perfect for you' promotions. Some come to me with a drive to reach a new level – be that professionally in their career, organisationally or both. And others come to develop and execute game-changing ideas that will provide the business and people they lead with a competitive edge. For me, there's nothing more rewarding than co-creating exciting journeys with fellow women who want to excel.
In terms of our coach training programmes, we are dedicated to teaching others how to provide high-quality, high-impact coaching to their own coaching clients through the CEC's ICF accredited executive coach training certification.
And in terms of our ICF accredited executive coach training programmes, we work with those who are new to coaching and those with prior experience. Our programmes build upon the capabilities of internal staff coaches as well as external coaches looking to set up their own practices. Our ACSTH course option is an ICF accredited three-day intensive course to get you prepared and ready to hit the ground running and start coaching executives, leaders, managers, business owners, and up-and-coming talent. Whereas our second option, which is our ICF accredited 'ACTP' fast-track programme, puts you on the path to becoming an ICF accredited ACC or PCC coach straight away.
Firstly, as a female leader, can you please tell us a little bit about your journey into a field that could be considered male-dominated?
Having worked as a senior coach in the male-dominated field of agile transformations, I was very used to being the only female in the room. And as may be the case for many women, I've previously been underestimated or dismissed as the 'token' female in the group. But I don't allow that to happen anymore because I simply don't have the patience to slow myself down or hold myself back anymore. And I don't want my clients to have to do that either.
But what I've come to learn is that carving out a space for yourself at the top can actually be incredibly satisfying – even enjoyable. Especially when you know that you're also paving the way for others. So I place a lot of importance on making sure that female leaders are on an equal footing with their peers right from the start because that's what sets the foundation for truly great working relationships that are built on mutual respect from the beginning. And achieving that can sometimes require a conscious effort to become better aware of the power dynamics that might be hidden beneath the surface of your interactions with others and then adjusting those power dynamics so they work in your favour. This helps you to develop a communication style where you're always portraying yourself as a leader and therefore being perceived as a leader. It's a gradual process but it works.
What are your tips for younger businesswomen embarking on the journey you're already on?
Keep an eye on the power dynamic that your communication style creates when you're interacting with people. You always want to be on an equal footing with whomever you're speaking to, so that's really important and sometimes you might be handing too much power over without realising it. It's all about the way you communicate and carry yourself and practice makes perfect.
Can you tell us about your unique 'Three-Step Adjustment Technique'? Who is it aimed at and what are the results they can expect?
In the work I do with my clients, I help 'up and coming female leaders strategically adjust the power dynamics between themselves and other already established leaders in their organisation so that they are seen as 'one of them' long before it's announced. I also help my clients to stand out from their peers so that they are seen as the obvious next choice for career progression and fast-tracked leadership roles.
My process involves firstly helping you understand the power dynamics that might be hidden beneath the surface of your interactions with others and then secondly by showing you how to adjust those power dynamics so that you stop being seen as someone with 'potential' and start being seen as someone who is already demonstrating themselves as a leader and is actively ready for more. Then we use those same power dynamics to develop a communication style where you're always portraying yourself as a leader and therefore always being recognised as a leader. And that's when exciting announcements about promotions start to happen.
I do this using my 'Three Step Adjustment Technique' which has been proven to help clients carve out their own space at the top and not only be heard but also valued for what they bring to the table. Measurable and concrete results are what my clients and I work towards and that's the secret sauce behind our success in working together.
It's particularly effective for women who feel that they want to adjust the power dynamics between themselves and specific individuals/groups or those that feel they need to develop their skills in being heard. It enables my clients to reposition themselves as leaders by transforming the way they are perceived. Whether it's about adjusting the dynamics in order to create space for their own voice or whether it's about being properly recognised, we work on both communication as well as other more holistic aspects of how my clients come across. This helps my clients to be perceived differently and therefore treated differently…i.e. as leaders.
For me, it's all about helping my clients create a smoother playing field for themselves. Power dynamics are what drive every interaction, whether we realise it or not and by getting a handle on the way you're being perceived, you can cut through the glass ceiling and forge a path for yourself. 
What are your most important tips on achieving success?
I've found that strategically developing more powerful communication skills is the key to becoming an influential leader who commands respect in any room. Once my clients master that, it has a direct impact on their self-confidence and they step even further into their own power. But humility is also essential. And being transparent when you've made a mistake or changed your mind is what makes a leader relatable and likeable so that's the big difference between a leader people want to follow and a leader people have to follow.
How can this be achieved while maintaining a good work-life balance and avoiding burnout?
It's definitely tough but being prepared to walk away from work and prioritise 'you-time' and family life is often what makes or breaks our success. The question is…have you set up explicit criteria for when it's acceptable for you to continue working and when it's instead reasonable for you to switch off your laptop and go and have an evening with your loved ones? Many people don't proactively set up criteria to help them decide when to down tools but if you set up a policy for yourself and stick to it, then you have something concrete that you can base your decisions on without feeling guilty or as though you're letting yourself down. But the key is to consciously plan for those moments when you might push yourself to do that little bit extra and you can do this by being aware of the triggers, having criteria already in place to help you decide whether to continue working or not and then sticking to your own policy. This means you're consciously avoiding burnout by replacing older unhelpful behaviours with new ones and self-policing that through your own criteria policies.
You've recently become the Western European provider of the Centre for Executive Coaching's ICF Certified Executive Coach Training Programme (ICF ACTP & ACSTH). Can you tell us about this exciting announcement?
Yes, we are extremely proud to be the Western European provider of the Centre for Executive Coaching's ICF Accredited Executive Coach Training Programme (ICF ACTP & ACSTH).
We decided to offer this incredible ICF accredited training programme because we kept hearing our clients telling us that one day they would love to become coaches themselves.
And as someone who's trained newbie coaches for many years, I really wanted to offer a programme that I knew came with the tools and resources to set new coaches up for real success in the market. It was also really important to me that we didn't just teach people the academic side of coaching, but that our programme was packed full of practical experience so that students left knowing exactly how to start working with clients immediately. And I'm proud to say that that's exactly what our programme provides. We also know how hard it is to differentiate from other coaches in this competitive industry, so we provide specialist advice on that and teach our students exactly how to start getting clients straight away.
We also know that our students are busy people, so our programme is designed to be as efficient and as flexible as possible so that you can become an ICF certified coach with an ACC or PCC designation in as little as 3-5 months.
We are fully accredited with the International Coaching Federation to deliver ACTP and ACSTH programmes. Our programme is also small and selective, with no more than 30 active members in the programme at any one time. The small size of the programme allows you to focus on YOUR specific goals and get the support you need to succeed.
And when I say we set our students up for success, I really mean it. Because most importantly, our students get access to our specialist coaching toolkits which they can start using with their clients straight away. They're able to simply rebrand them and use them as their own to add even more structure to their coaching and gain credibility faster.
But this is a programme that I really enjoy delivering because helping talented individuals turn their knack for asking the right questions into powerful coaching prowess is something I really care about. It's an art, not a science and so many people have the potential to be fantastic coaches and provide specialist niche coaching services based on own unique background and experience. And it's my job to help people find their fit in the market.
We also get lots of requests from organisations to help build the coaching capabilities of their management and leadership teams in order to help grow the coaching culture of their organisation. And that's where we can start tailoring the programme to meet the specific needs of the organisation and their people. For example, we get a lot of requests for help with feedback conversations during performance reviews, as that's something a lot of people find uncomfortable. But turning those feedback conversations into powerful coaching conversations is the key to inspiring  real transformation in an individual. If you know how to leave that member of staff feeling excited and personally motivated to develop instead of deflated and disappointed, then you're going to get the outcome you're looking for…instead of disengagement. So that's the kind of challenge we really enjoy helping our clients with and we tailor our programme to address those kinds of needs.
Email: info@executivecoachingbootcamp.com
Website: www.executivecoachingbootcamp.com