4 Ways to Elevate Your Fine Wine Collection
Looking to prioritise your investments this year? In this article, Steve King from the wine experts Bottled & Boxed shares his top tips for elevating your fine wine collection for 2022 and beyond.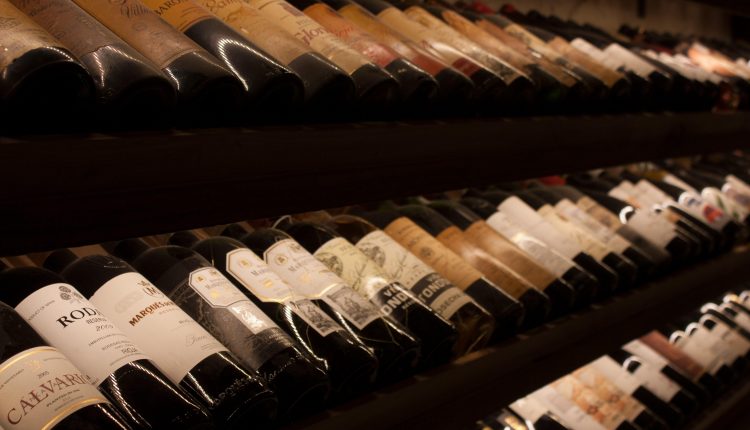 If you're pondering on whether to expand your fine wine collection, now is the perfect time to take the plunge. The fine wine industry had a fantastic year in 2021, outperforming a number of popular luxury investment pieces, including cars, watches, and handbags, and it is expected to maintain this strong performance this year too (Decanter).
However, no two fine wines are the same, and some bottles are going to be better additions to your investment collection than others, so it's important to do your research. If you're looking for some inspiration, here are four ways to elevate your fine wine investment collection this year.
Create a more sustainable collection
Sustainability is now at the forefront of many people's minds, with a third of the British public seeing climate change and the environment as a major issue for the country (Ipsos Mori). So it's no surprise that we're seeing eco-friendly products soar in popularity, including wine. In fact, we've already seen just how popular sustainable wine can be with the recent success of the organic wine market (The Drinks Business).
There are a number of ways to make your collection more sustainable. A great way to do this is by adding an English fine wine to your collection. As they have less distance to travel to get to you, this will lower the carbon footprint of your collection. You should also pay close attention to the packaging. Glass bottles make the largest impact on the carbon footprint of the wine industry (The New York Times), so try to opt for a bottle made out of recycled material.
Upgrade your storage
The environment you keep your wine in can really be make or break when it comes to your investment. Wine kept in the right conditions can age incredibly well, but bottles that aren't stored correctly can quickly lose their value as they can become degraded or contaminated. That's why it's vital that you invest your money and effort into creating the perfect environment for your wine.
The good news is that advancing technology is making it much easier to store wine safely and securely, to allow it to develop beautifully. For example, there are now smart wine fridges on the market which allow you to control the storage temperature from your phone, so you can make sure your wine is in the best conditions even when you aren't at home. You can also get fridges with anti-UV glass, which prevent the wine from ageing too rapidly.
Stand out with champagne
It's a good idea to add some champagne to your collection as soon as possible. Not only did champagne turnover in 2021 reach a record high (The Drinks Business), but we're already in the early stages of a champagne shortage. This shortage is expected to last for at least a few years, so the price of champagne will continue to soar over time, which will make the drink an asset to your collection.
Before investing in a champagne, make sure to do plenty of research beforehand, just as you would with any other bottle of wine. Analyse some of the current top-performing champagnes and look into predictions of how they'll perform in the future.
Review your collection with an expert
Fine wine is one of the most enjoyable types of investment, but it's still a serious business that should be treated with respect. It's good to have your own idea of which bottles you want in your collection, but you should also have a portfolio manager with whom you can discuss your options.
Your portfolio manager will be able to tell you whether your current fine wine collection is profitable and advise you on which bottles you should purchase next. Of course, your portfolio manager doesn't need to have complete control over your collection, and you should do as much of your own research as you can. But having an expert to discuss your next moves with can be beneficial when it comes to preventing you from making any particularly risky moves.
Maintaining a fine wine investment collection can be an incredibly rewarding and enjoyable experience. And if you do your research and make the right moves, it can be highly profitable too. If you use the tips above, you should be able to elevate your fine wine collection and make a comfortable profit.