The Future of Sustainability Within Luxury Fashion
A few short years ago, recycled materials, plant-based "leathers" and B Corporations were fringe concepts. Today, however, they are beginning to enter not only mainstream fashion but also the hallowed halls of luxury fashion.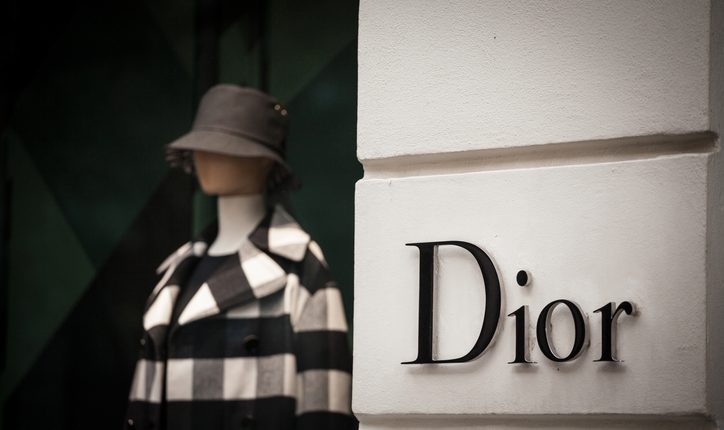 Study after study shows that younger generations of consumers are more environmentally and socially conscious than their elders. More importantly for brands perhaps, is that their disquiet with the current state of the world colours their shopping habits. Fashion brands around the globe are beginning to realise that they must adjust their offering (and more significantly, their business models) if they wish to court Millennials, Gen Z and beyond and secure their business' survival long-term.
Nicole Rawling, CEO of Materials Innovation Initiative – an organisation that works to accelerate the development of next-gen materials – suggests that the fashion industry trails 5 years behind that of the food and drink industry. Indeed plant-based vegan burgers are now mainstream, so we can expect to see plant-based vegan leathers entering the market en masse in the near future.
Stock market listings back up this hypothesis: vegan burger brand Beyond Meat (ticker: BYND) IPO-ed in May 2019 at a valuation of $1.5B, whilst "sustainable" footwear brand Allbirds (ticker: BIRD) went public in November 2021 with a valuation of £1.7B.
Fashion, a $2.5 trillion industry, is no meagre player. It is supported by a complex supply chain that crisscrosses the globe. The industry is well-known for provoking a whole host of negative externalities, including mammoth water use, major carbon emissions and high volumes of toxic waste. Fast fashion may be the wellspring for the vast majority of these issues, but its luxury cousin does not go untainted.
The concept of the triple bottom line – people, planet, profit – provides a helpful triptych upon which to examine luxury fashion's future in terms of sustainability.
PEOPLE: Governance & Working Conditions
A company's leadership (executives and owners alike) is one of the most crucial aspects of a company's transition towards a greener business model. Up until recently, shareholder primacy was the only metric a company need care about. But times are changing. Consumers and influential business associations alike are calling for companies to take responsibility for their impact on more stakeholders than just their shareholders.
There are signs that the luxury fashion houses of the world are at work, quietly behind the scenes, to develop their responses to the new world that demands sustainability. In a surprise announcement in October 2021 for example, luxury French womenswear brand, Chloé, revealed it had been certified as a B Corporation (or B Corp for short). B Corps are becoming increasingly prominent amongst consumer-facing brands as a tangible expression of their ethical and green commitments. B Corps are widely recognised as companies that uphold the highest social and environmental standards.
Owned by Richemont, one of the world's heavyweight luxury groups, Chloé's B Corp certification pipped rival conglomerate Kering (owner of Gucci, Saint Laurent, Bottega Venetta & more) to the post. Kering is often seen as the most sustainably conscious of the three luxury groups (the third in the troika being LVMH). It is highly likely that other brands will follow in the steps of Chloé in the not-too-distant future.
The concept of the triple bottom line does not, of course, only relate to corporate governance. More typically it's about the human cost of production and consumption habits: working conditions, wage disparity, discrimination, etc. With more highly skilled workforce of artisans, and fatter margins with which to potentially reward its workers, luxury fashion's track record vis-à-vis people puts it less in the spotlight when it comes to conversations about ethics and sustainability. This is unlikely to change in the future.
PLANET: Raw Materials
One of the most tangible signs of a company's adoption of more sustainable practices is its choice of raw materials.
The luxury industry has been slow to adopt pioneering, eco-friendly materials. In large part this is due to a lack of high-quality eco-free equivalents – or so says Patrick Thomas, the former CEO of Hermès. In March 2021 however, the brand – that pinnacle of luxury – revealed its first piece of luggage made… from mushrooms. It was a project 3 years in the making, again suggesting that luxury fashion brands are covertly working behind the scenes, taking the time it takes to create products that live up to their promise of uber-quality.
Other high-end fashion brands have begun to experiment with bio-based or bio-engineered materials. Stella McCartney has always been leather-free; Prada has pledged that it is now only using recycled nylon in its cult nylon-based bags and accessories and Marni has incorporated grape "leather" into some of its footwear.
At the time of writing, there are over 70 companies around the world developing "green" alternatives to leather.
At the time of writing, there are over 70 companies around the world developing "green" alternatives to leather. Many of them are based on plants (AppleSkin™ from apples; Pinatex® from pineapples; Vegea from grapes; Desserto from cactus), others use bio-engineering (MycoWorks & MYLO) and others still are growing real leather in the lab (VitroLabs Inc.).
Many of these innovative material companies hint in their communications that they are working with leading fashion brands. Heavily NDA-d however, they shy away from revealing further details. It is therefore very likely that we will see more eco-friendly materials incorporated into luxury fashion collections in the near future.
On the flip side, more controversial materials are increasingly falling out of favour.
Influential vegan singer Billie Eilish dangled a carrot in front of couture maison Oscar de la Renta. In 2021, she agreed to wear their gown to the party of the year – the Met Gala – on the condition that the brand drop fur… forever.
In a tumble thereafter, brands including Versace, Gucci and Michael Kors pledged to abandon fur, joining Tommy Hilfiger, Stella McCartney and Giorgio Armani and retailer Nieman Marcus – all of whom shun the controversial pelts.
Some heritage houses, who have built their reputations on furs and exotic skins (Fendi and Hermes respectively, for example) will find it harder to untangle themselves from these increasingly divisive materials. November 2021, for example, saw renewed social media activism against Hermès to #dropthecroc, and abandon its best-selling "I've made it" status symbol: crocodile handbags.
It seems unlikely however that some of these brands will drop their iconic products anytime in the near future, but the pressure will no doubt continue to mount.
Sustainability connotes that other big, scary word: change.
Profits
Perhaps one of the reasons companies are so reluctant to embrace sustainability is uncertainty. Sustainability connotes that other big, scary word: change.
There are some camps in the business world who believe that adopting more sustainable processes will increase efficiency and reduce cost (in the long term at the very least!). There are other camps, however, that remain stoutly sceptical.
The luxury fashion industry is no different, and there is no doubt that unpicking and restitching a business model – to incorporate sustainable practices – is quite an undertaking. The tone of empirical studies and other literature coming out from the business world is becoming increasingly urgent with its message: transition to a green business model or become a dinosaur.
Conclusion
If the first two decades of the twenty-first century have borne witness to the golden age of tech, the coming ones seem likely to herald the era of sustainability. COP26 showed that governments and big businesses are incapable of acting decisively to tackle critical climate issues, so the baton falls to brave, innovative businesses to lead the way in sustainable luxury fashion.
For decades, luxury fashion has cultivated and thrived on its image of detachment and nonchalance. To remain relevant, the industry must change with the times. Failing to do so would be so terribly… unchic.
About Jessica Kruger, founder of LUXTRA
Jessica Kruger's barefooted outdoor upbringing in Sydney, Australia fostered her love and respect for nature. Moving to Europe in 2009 she completed her MBA in Paris and lived between Geneva and Berlin before settling in London where she created the award-winning vegetarian restaurant Ethos. Prior to COVID, it was one of London's most popular vegetarian restaurants, was awarded 5* by Time Out magazine, turned over £1.5 million/year and employed 25 staff with Jessica named in the "35 under 35" top UK businesswomen by Management Today. Jessica sold Ethos and has now launched LUXTRA – a sustainable fashion brand that uses plant-based vegan leathers to make timeless accessories.  
LUXTRA's range of handbags and accessories are crafted from vegan-friendly materials including pineapple leaf, apple skin, cactus leaf, corn and mango leathers. 
The range includes belt bags, totes, crossbody and clutch styles for both men and women. Hand-finished in Italy, each bag can also be hand customised and painted with intricate patterns for a truly bespoke offering.