The Future of Fine Wine in 2022
As we welcome in a new year, it's a time to reflect on the past 12 months and look forward to what's next. While 2021 has seen COVID lockdowns, volatile markets and Brexit challenges, it's been a stellar year for fine wine investment. Not only are trading volumes up by 40% at luxury fine wine merchant and global trader, Bordeaux Index, they also report that the last 18 months have seen a significant increase in interest, not only from those who have been building their wine portfolios over the longer term but from new investors as well. Indeed, research suggests that around three-quarters of fine wine-loving Brits spent more on fine wine over the pandemic, with 46% purchasing fine wine to enjoy at home and a further 27% buying for investment purposes. *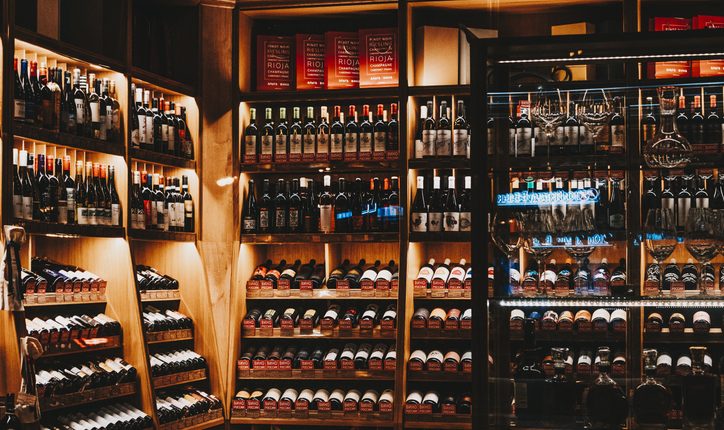 As you would expect, the big three wine regions – Bordeaux, Burgundy and Champagne – drove demand, but there was interesting activity right across the market, and the trend is showing no signs of slowing. On average, the wine market has increased by over 15%, driven primarily by purchasing habits of high-net-worth individuals, who are looking to splurge their increased savings and invest in fine wines to consume, as well as building their wine collection.
Matthew O'Connell, CEO of Bordeaux Index's market-leading fine wine trading platform, LiveTrade, shares his predictions on the key trends set to shape the luxury wine industry over the next year.
Raising a glass: Luxury fizz will continue its sparkling performance
Champagne was the star performer of luxury wine investments in 2021, delivering strong returns and market prices, up by more than 25%, according to data from LiveTrade.
Champagne's substantial growth is partly driven by the reopening of hospitality venues across the globe as well as the world's elite opting for something sparkling to sip together as lockdown ends.
With Champagne's bankability both as something to enjoy for now, and also as a solid investment providing healthy returns for later, it's become a real contender as an attractive medium to long term investment. From prestige cuvées such as Dom Pérignon to Krug, Champagne is set to continue to dominate throughout 2022, especially if you can get your hands on a stellar vintage from 2002 and 2008.
Up and Coming: Young Bordeaux outpaces older vintages
Bordeaux Index has noticed an interesting trend when it comes to Bordeaux vintages. While it would normally be expected that the older a vintage becomes, the more value it holds, it's clear that younger vintages are currently quickly catching up with their older counterparts.
2021 has very much been a year where young Bordeaux vintages have seen outsized demand, with recent Lafite vintages seeing rather frenetic activity. This is largely down to a combination of rising Asian demand for younger vintages and savvy Bordeaux châteaux's drip-feeding new releases to help maintain their price momentum. With younger vintages being considerably easier to access than a 1982 or a 1990 for example, investors can not only trade in large volumes but can also grab themselves a young vintage that is more than capable of offering strong returns.
With so much choice coming out of Bordeaux it can be difficult to know where to invest. In the current environment and for those with cash to spare, investors can reap the benefits of purchasing wine in its infancy, whether as a direct investment or to lock in at a good price for future consumption; young vintages are the easiest and most obvious place to do this.
A considered and comfortable investment option would be blue-chip claret, which put in a strong performance on the LiveTrade fine wine platform in 2021. Its price grew by 15% evenly split across First Growths, Second Growths and wines from the Right Bank. Pricing across Château Lafite and Château Mouton Rothschild makes it a great contender for a confident investment in 2022.
Burgundy boom backed by investors

For those in the know, investing in Burgundy vintages may be the norm, but it is set to make an even bigger splash in 2022; according to recent data from LiveTrade, trade volumes from the region are up by 35%.
The pace of trade for Burgundy is driven largely by the demand from high-net-worth individuals in the US and Asia. These investors are backing bottles from Burgundy with new enthusiasm, leading to record trading prices for a number of labels in 2021, including DRC's La Tâche.
Another star performance came from the 15-hectare Domaine Armand Rousseau in Gevrey-Chambertin, known for its finely structured wines of great elegance and longevity, enjoying growth between 25-40% in 2021, depending on the cuvée. Continued gains are expected to continue into 2022, as increasing demand meets dwindling supply off the back of a series of reduced harvests, not least the frost-ravaged 2021 vintage.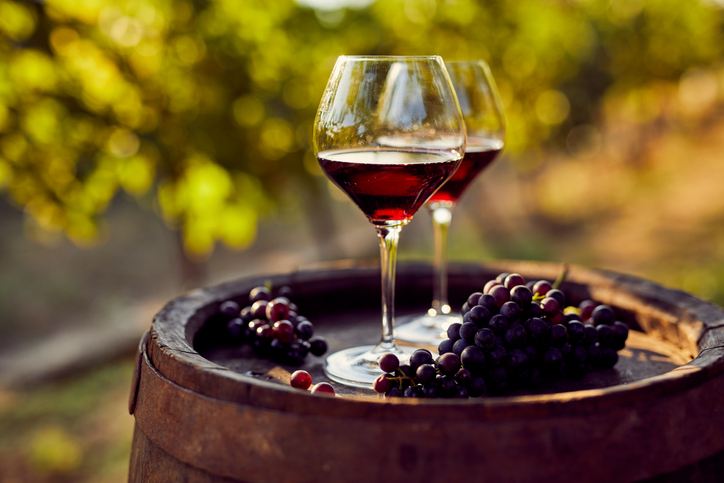 Super Tuscans slow down, but new regions rise
If you were a fine wine investor in 2019 or 2020, chances are you invested in the Super Tuscans amid their rapid rise, with the likes of Sassicaia, Ornellaia, Solaia and Masseto. It shouldn't be a surprise that these wines have been unable to maintain that level of growth one year on.
However, Italian wines are still enjoying around 30% trading volume growth on LiveTrade and are an attractive investment portfolio option into 2022. New regions may have an opportunity to shine, such as Tignanello – a favourite of both British Prime Minister, Boris Johnson and The Duchess of Sussex, Meghan Markle. It may also be that other old favourites – such as North-West Italy's Barolo start to emerge from Tuscany's shadows.
Hard times, fine wines: The importance of staying invested
As with any investment, external landscapes and political agendas can cause investments to rise and fall. A key concern for investors that will follow them into next year is the ongoing impact of inflation and rising interest rates. Over the past 12 months, there has been substantial demand for hard assets – such as wine – due to these concerns and the unpredictability of market growth, as the world continues to fight new variants as well as deal with the initial aftermath of COVID-19.
Fine wine is a major beneficiary of this trend; the pandemic has led to greater spending power among the high-net-worth and ultra-high-net-worth categories and this, coupled with artificially low-interest rates and a perceived risk of high inflation, has ensured that wine is enjoying its moment in the sun – and looks to continue to do so, well into 2022 and beyond.
About Bordeaux Index
Founded in 1997, Bordeaux Index is a global fine wine and spirits merchant with offices in London, Hong Kong, Singapore and Los Angeles. With an emphasis on client relationships, transparency and innovative technology, Bordeaux Index has become a major disruptor in the market. The largest and fastest-growing part of Bordeaux Index is LiveTrade, the world's leading online fine wine trading platform, where investors can buy and sell many of the world's top labels quickly, efficiently and with full confidence.
_________________________________________________________________________
*Data is taken from 500 respondents of a representative sample conducted by 3Gem in partnership with Bordeaux Index in August 2021. All respondents were over the age of 18 and expressed a prior interest in fine wine.