A Changing World Needs Changing Leadership
Companies operate in times of unprecedented pressure for change. As the COVID pandemic continues to create massive challenges for demand forecasting, operations, and supply chains, also pre-existing drivers for change such as digitalisation, sustainability, diversity and inclusion are more important than ever. Simply said, companies need to fundamentally rethink who they are, what they do, and how they operate.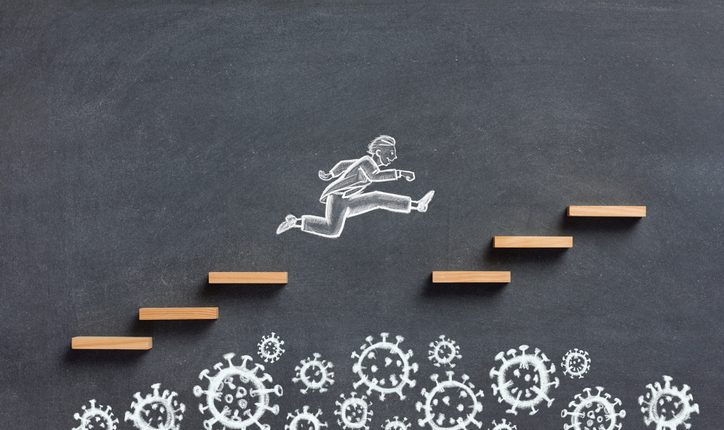 In response, boards all over the world have started to look at their leadership structures with new eyes and the top jobs are the first ones to come under scrutiny. In fact, 2021 saw a new high in the number of CEO appointments to cope with the mounting pressures and deal with the urgency of change. Take the transition from Jeff Bezos to Andy Jassy at Amazon following mounting criticisms of Bezos leadership style or the change in leadership at McKinsey following Kevin Sneader's inability to deal with a string of scandals over the firm's past client work. Likewise, take the appointments of Benedetto Vigna at Ferrari, an executive with experience in semiconductors leading one of the premier luxury and sportscar brands, or Leena Nair, former Chief Human resources Officer at packaged food giant Unilever at Chanel. These are just some examples of how boards are looking at top appointments with new eyes and no longer looking at just obvious candidates or more of the same. As companies need to dramatically change, so do the leaders at the top.
When observing these appointments from the outside, you cannot miss that something new is happening. CEO profiles are starting to look quite different from the past, and whilst you might think that some organisations might be taking a risky gamble, you also can't stop wondering if these organisations are being more visionary than others. For better or for worse, it raises the question of what future leaders will need to look like in order to successfully lead organisations through the period of massive change that many companies will face in the coming years? To be fit for the challenges ahead, what do CEO profiles need to look like?
No one will question the fact that in the future CEOs need to be successful leaders with a track record of driving results. But will that be the winner or just a qualifier for the race to the job? And how do we define results going forward? Do we need more leaders who can shake the board rooms with completely different visions, perspectives, and competencies? Perhaps the ones which used to be at the periphery and now may possibly become the core of future thinking?
As companies need to dramatically change, so do the leaders at the top.
The future rarely looks like the past, and we argue that the winning leaders of the future will need skills at 360 degrees. These skills include:
The ability to be a symbol of change. In times of upheaval and change, CEOs are important symbols to internal and external stakeholders. More than ever CEOs need to lead change by example and exemplify the changes they aim to enact.
The ability to create societal impact. No organisation can survive much longer if it does not create a positive societal impact alongside its financial results. The public is no longer tolerant of companies that ignore the societal ramifications of their actions. CEOs need to reinvent their business so that societal and financial impact complement each other rather than being at odds.
The ability to tap into the organisation's collective intelligence rather than rely on wild cowboys. A CEO that needs to look beyond short-term financial gains cannot afford to allow sole players on the executive team who move fast and break things. Instead, CEOs increasingly need to be attuned to the collective wisdom of their organisation.
The ability to lead ever more diverse teams. A CEO who fears true diversity and looks for reasons why not to create it is an expired CEO. Turning diversity into value does require effort and energy but the value diversity creates more than compensates for the effort.
The ability to coach and enable the team rather than know it all. The new challenges faced by companies require CEOs that will lead by delegating and coaching. Steve Jobs used to say that he hired people to tell him what to do. Far too many CEOs and other leaders keep telling their people what to do and want to have a say on everything. Boards need to remove such leaders, who are no longer suitable to lead the new generations and their organisations into the future.
The ability to become the learner-in-chief. To stay ahead of change and create an adaptive organisation, CEOs themselves need to become learners-in-chief exhibiting the humility and curiosity to engage the future.
The ability to operate in a remote or hybrid environment. Of the many lessons COVID has taught us, one is undeniable. Solid organisations, with good business processes and systems can function and perform well independently of where the people are. This requires leaders who feel comfortable with and can navigate both remote and in-office environments.
The ability to step back and know when one's own expiry date is coming. Even the best CEO will not be able to contribute value indefinitely. Recognising when others are better positioned to lead will become a key skill.
Candidates that have the characteristics needed for the future continue to be rare. And as some of the recent appointments suggest, boards may need to look beyond the usual places to find them. Boards will need to decide if they dare to make the bold choices needed to make their organisations ready for the future, or if they continue in the same old way that will slowly deteriorate the organisation's position until someone hopefully saves it before it is too late.
About the authors
Thomas Keil and Marianna Zangrillo are internationally recognised authorities on CEO, leadership, and strategy topics and co-authors of The Next CEO: Board and CEO Perspectives for Successful CEO Succession (Routledge).