Crypto: The New Way To Pay for Luxury Travel?
The crypto industry continues to grow rapidly. With more crypto investors in the market, paying for a luxury trip with cryptocurrency is not a problem anymore. In this article, we will look at how the luxury travel industry is adopting new trends and providing crypto-paying methods for travellers.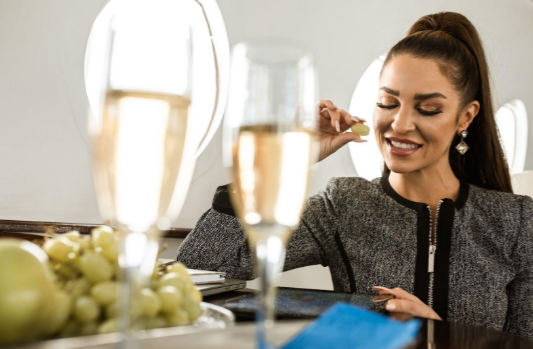 Luxury Travel Experience Is Possible Now With Crypto Payment Methods
Despite the Covid pandemic, luxury travel is a growing industry. Those with the money to spend, including many crypto investors, want unique experiences, exclusive destinations, and private transactions when booking their future vacations and get-aways. Now, the travel industry is accepting a larger choice of payment methods for those with the desire for luxury travel. This is fantastic news for cryptocurrency investors. 
Arising Popularity Of Cryptocurrency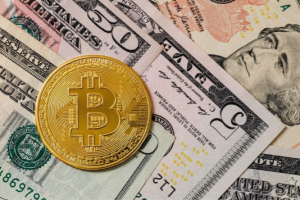 The popularity of cryptocurrency is increasing rapidly around the world, and the value of bitcoin and other cryptocurrencies has seen an astonishing rise. Those that have been investing in crypto over the last few years have seen amazing returns on their investment. Those that have adopted the technology, either through their business or by acquiring valuable crypto skills, are also reaping huge benefits. 
The cryptocurrency and blockchain technology industries provide a once-in-a-generation economic opportunity. They are creating a new class of wealthy individuals. Now, there's a rising demand for industries that take cryptocurrency as a payment method. One of those willing industries is luxury travel. 
Crypto Payment Technology For Your Travel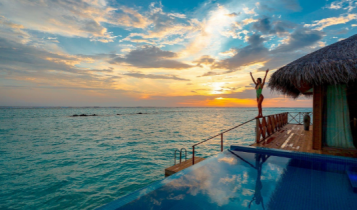 The main things you'll need to buy for travel are flights and accommodation. There are already great options to get both of these services with cryptocurrency.
If you have a high net worth and you're after only the most luxurious options, including private jets and private islands, you can use Concierge.io. It's a premium, personalised service for high-class crypto travellers — people who have made fortunes on the crypto boom. The platform recently announced new, highly exclusive travel experiences for their top clientele. However, to qualify for Concierge.io, you'll need to spend at least $100K on travel credits on sign-up, which you can then use for all your luxury travel needs. 
If you're looking for something a little more low-key, TravelbyBit is an online service where you can book your flights and accommodation with your bitcoin. It's a truly global service, and you can view prices in 10 different currencies, from US Dollars to Japanese Yen. The service works just like any other travel website you may be familiar with: just choose the travel product you'd like to buy and then choose your crypto payment method.
Another option is Travala.com, where you can book accommodation, flights and even activities (kind of like Airbnb). You can pay with cryptocurrency, but you aren't limited to crypto. You can pay with Paypal or credit and debit card. TravelbyBit and Travala are leading the crypto travel space and have actually merged their operations recently. So, it may not matter too much which one you choose to go with. 
The Reality Of Choosing To Travel With Crypto
If you want to use crypto to pay for your luxury travel experience, be prepared for both exciting opportunities and challenges. Here are some things to think about before going all-in on your next crypto-funded vacation. 
Opportunities 
First of all, the option to pay with cryptocurrency is still somewhat of a privilege. There are many people with cryptocurrency ready to be spent, but with limited ways to do it. Luxury travel is a fantastic way to splash that digital cash without having to convert it into fiat first. 
The second benefit is the inherent privacy that comes with cryptocurrency transactions. This is one of the core reasons for using cryptocurrency for many people. But, if you need to exchange crypto into fiat currency every time you want to spend it, this added privacy is all for nothing. 
Lastly, you have access to exclusive opportunities that can't be accessed with regular channels. For a variety of reasons, some luxury services are only available to those that can pay in cryptocurrencies. 
Challenges
Even if you can pay for your flights and accommodation with cryptocurrency, it doesn't mean you can pay for everything on your vacation with cryptocurrency. You may need to bring some other payment methods with you in case you find yourself unable to pay with crypto. The risk of this happening depends on the travel service you book with and the country you are travelling to. But note that there are still limited options for paying with cryptocurrency in general around the world. 
There's also the difficulty of complying with laws and regulations when using cryptocurrency to pay for high-value items. You'll need to make sure you are not accidentally breaking the law or inadvertently avoiding any income, sales or capital gains taxes when you make your payments. 
There's also the problem of keeping your cryptocurrency safe while you're purchasing and travelling. Cryptocurrency payments aren't like bank payments. If you make a payment to a fraudulent provider, there is almost no protection available. This can be a concern when making large transactions online, like paying for flights. When travelling, there is no completely safe way to store cryptocurrency. A hardware wallet is usually the safest option, but it could be at risk in transit. Also, you'll be accessing your software wallets from WIFI connections at hotels and other places. It can be difficult to know if the network you're using is completely trustworthy.
The Future of Luxury Travel Is In Cryptocurrency
There are still hurdles to using cryptocurrency for luxury travel. But, those hurdles are gradually disappearing. Over time, more and more vendors and facilities will adopt and accept crypto technology and payments. As these obstacles are eliminated, the luxury travel industry will continue to become more convenient and accessible for those willing to pay.