With global shifts exacerbated by major challenges such as the pandemic and the climate crisis, 2021 has seen organisations across all sectors wrestling with rapid transformation, and 2022 will undoubtedly be much the same. These 3 major business trend predictions provide a sneak preview of what is set to come post-December. 
1) Sustainable operations
As the pressure to curb the effects of the climate crisis mounts, organisations around the globe must do their part. A report from 2017 found that, since human-driven climate change was recognised, 100 energy firms have been responsible for 71% of all industrial emissions. The report also named ExxonMobil, Shell, BP, and Chevron as some of the highest emitting companies since 1988.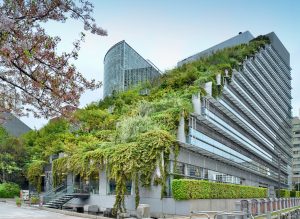 In the UK, plans by the Treasury show that all stock market-listed companies will be expected to report climate data by 2022, in line with standards set by the Task Force on Climate-Related Financial Disclosures (TCFD). However, many companies are also driven to sustainable change by consumer demand and the independent realisation that more needs to be done. While decarbonising the supply chain is a sensible and obvious place for many organisations to begin, more forward-thinking businesses are looking beyond this point to improving sustainability across all business operations. With sustainability linked to resilience, the shift to sustainable operations is a business trend expected to accelerate in 2022 and stick around long after. Any business that chooses to ignore sustainability is unlikely to thrive in this new age of conscious consumerism. 
2) Human workers collaborating with AI and Robots
Many businesses are already leaning on highly-capable robots and artificial intelligence (AI) for greater efficiency and productivity and this reliance is a trend set to accelerate further in 2022. Gartner predicts that, worldwide, AI software revenue will total $62.5 billion in 2022, an increase of 21.3% from 2021. Gartner also believes that the top five use case categories for AI software spending in 2022 will be virtual assistants, knowledge management, autonomous vehicles, digital workplace, and crowdsourced data. 
However, this increasing reliance on robots and AI leaves business leaders with a series of conundrums to address: what roles should be handed over to machines? Which roles require human intelligence? How can we ensure smooth collaboration between human and machine workers?
The changing times will force businesses to address these conundrums and establish a way for people to successfully work alongside AI and robots. But, as Forrester warns, business leaders must be mindful of the psychological impact of AI automation on staff members. Failing to do so will likely hinder the successful collaboration between the two parties and set back both short and long term profits. 
3) Shift in work culture
While technological advances in the past decade were already leading toward a gradual increase in remote and hybrid working, the pandemic has exacerbated this shift dramatically. Now that people have sampled new ways of working, many are reluctant to return to the office full-time. Simultaneously, the pandemic  demonstrated the financial benefits of remote and hybrid working to employers and proved that workers can indeed be trusted to work from the comfort of their own homes.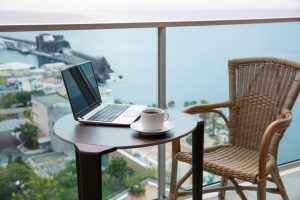 As we head into 2022, this shift toward remote and hybrid working is here to stay. Although remote work varies substantially around the globe based on IT adoption, culture, and the types of industries operating in the country, Gartner predicts that, in 2022, 31% of all employees worldwide will work remotely. Gartner also predicts that the US will have the most remote workers in 2022, accounting for an impressive 53% of the US workforce. Meanwhile, in the UK, remote workers will make up 52% of the workforce. 
Flexible work is also expected to gain greater momentum in 2022, especially so in the UK. In September 2021, the UK government announced that employees will have the right to request flexible working from their first day at a company. This includes remote working options, but also "compressed hours", working fewer or different hours to the norm, and job shares. While employers aren't obliged to accept employees' requests, it is hoped that the new rules will encourage increased flexible working within the UK and allow employees to establish a better and healthier work-life balance. 
Commenting on the plans, Head of UK & Ireland Zoom Phil Perry said: "The world of work has transformed in the past 18 months, and the vast majority of employees do not want to simply return to past ways of working as we move beyond the pandemic. At Zoom, we've recognised this, and we're preparing for a hybrid approach in our return to the workplace, allowing employees to choose what works best for them. The Government's proposals are a clear sign that it too recognises the benefits that a more flexible approach to work, supported by new and innovative technologies, can offer to workers in every corner of the UK. This is the first key step in creating a nationwide movement that supports this."
Final Thoughts
Thanks to major global challenges and technological advances, the way businesses operate, and the way workers operate, is shifting at a pace quicker than ever before. These 3 business trends will have a major impact on businesses in 2022 and the years beyond.