Scott Dylan's Five Tips for Great Leaders
Take a look at 5 great Strategies to help you gain credibility as a leader and best support your team.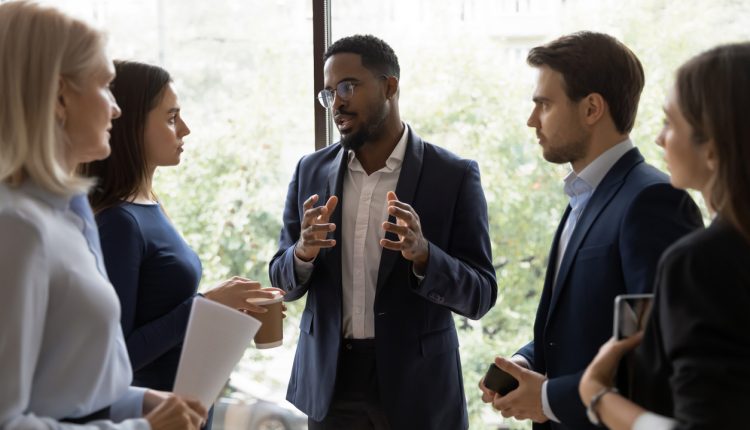 No matter the size of the business, teams look up to their leaders to provide the company's direction. So, as a leader, it's important to learn how to set compelling values and business practices that inspire healthy attitudes. But when it comes to strategising your leadership approach, it can be difficult to know where to start, especially as there isn't a one-size-fits-all approach to great leadership.
Here, Scott Dylan, the co-founder and key partner of Manchester's capital investment agency Fresh Thinking Group, shares five tips to help you improve your leadership skills.
1.      Align Your Actions and Words
Scott Dylan's first tip is simple but effective: if there are discrepancies between what you say and do, your team will likely lose faith in you as a leader. For example, a leader who tells their team how important a work-life balance is but then asks them to work extreme hours could appear insincere. The same applies to leaders who tell their team they have a 'promote from within' culture but then recruit external candidates. These discrepancies may seem insignificant, but they won't go unmissed. Instead, practising what you preach will help you gain credibility as a leader.
2.      Face Challenging Decisions
Being a leader comes with making some difficult judgement calls. You'll have to make tough – even unpopular – decisions, like dismissing staff who aren't a good fit for the company, cutting costs, and possibly standing up for your team's best interests to other managers. These tasks can be challenging, but it's important to execute them fairly and with confidence. The difference between a leader and a boss is that a leader clears the obstacles in their way, while a boss simply drives in the direction s/he is told to go.
3.      Take Inspiration From the Leaders You Admire
Being a good follower is essential to improving your leadership skills. Listening to others in your space and taking note from those who inspire you allows you to learn from other leaders' successes (and even failures) to become a stronger leader yourself. When you emulate great leaders, you can shape the impact that you have on those around you. It's no surprise that good followers often make great leaders.
4.      Hire Candidates Who Have the Skills You Lack
Being a leader doesn't mean you have to be responsible for everything in the company. If you have a strong awareness of your strengths and weaknesses – and the confidence to surround yourself with talented recruits – you can build a well-rounded team of people who specialise in different areas. This way, you can delegate tasks throughout the team, allow others to compensate for the skills you lack, and embrace each team player's skillsets.
You should also offer the coaching, mentoring, and motivation your team needs to perform at their best. When you can articulate your vision and offer the support employees need to reach this vision, you can operate a powerful team. Raise your employees' aspirations and inspire them to work towards your vision with you.
5.      Analyse and Look Inwards
Perhaps most importantly, remember that becoming a great leader isn't a task on the to-do list that you can simply tick off and then move on. Great leadership is a continuous process of learning and refining. You should always endeavour to improve your influencing skills and the support you offer your team. This involves staying ahead of the curve and noting changes in your team's attitudes and your sector's trends.
Great leaders consistently look inwards to evaluate their approach to leadership. When considering your leadership approach, think about:
Whether you take responsibility when things go wrong
Whether you turn the spotlight on team members when things go right
How well you delegate tasks to those who have the capacity to do them best
What your demeanour, attitude, and character convey to your team
How you incentivise employees to do their best
Whether you allow people to take risks and learn from their mistakes
Whether you are quick to blame.
Scott Dylan explains that to become a better leader, you'll need to consistently try new management approaches. There is no single cookie-cutter approach that works best. Your ideal leadership style comes down to you and your team's dynamic and needs. Hopefully, experimenting with these tips and ideas will help you inspire your team and maximise their trust in you as their leader.
Scott Dylan has more business advice to offer on his blog.
About Scott Dylan
Scott Dylan is a widely recognised private equity and distressed M&A investor, entrepreneur, and business mentor. He has led growth and transformation strategies for major companies and organisations, including Microsoft and the UK Ministry of Defence. His most recent business transformation venture, Fresh Thinking Group, offers the capital injections and industry-specific guidance that companies across the UK need to grow, recover, or get off the ground. These companies include logistics providers like Caribou, GLB Transport, and Parcelwise; creative agencies like Neon and Brass; and the UK's biggest on-demand laundry service Laundrapp.