Lessons on Success from Warren Buffett
With a current net worth of $105.6 billion (according to Forbes), Warren Buffett is one of the most successful and influential investors and business magnates in the world. The son of a US congressman, Buffett first bought stock when he was 11 years old and first filed taxes at 13. In 1956, he founded Buffett Partnership, which was renamed Berkshire Hathaway after the company bought a textile manufacturing firm with the same name. Today, Berkshire Hathaway is a multinational conglomerate holding company which owns and operates over 60 companies, including Helzberg Diamonds, battery manufacturer Duracell, insurer Geico and the Dairy Queen restaurant chain.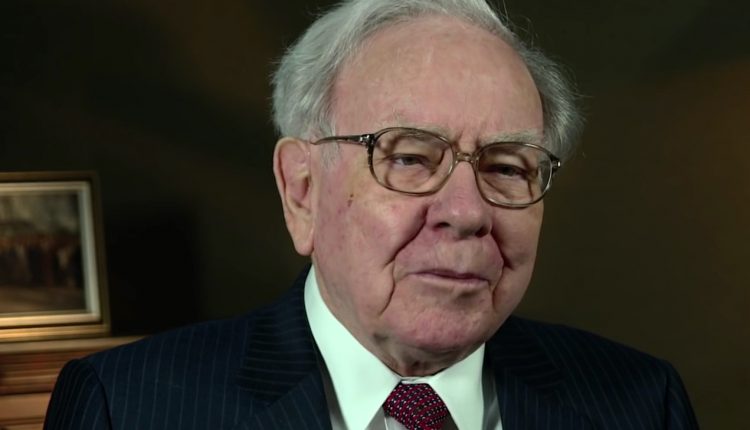 Buffett's life and work have inspired countless books and university courses and, in this article, we synthesise the key lessons on success we can learn from the Oracle of Omaha.
Find a Job You Love
"There comes the time when you ought to start doing what you want. Take a job that you love. You will jump out of bed in the morning. I think you are out of your mind if you keep taking jobs that you don't like because you think it will look good on your resume. Isn't that a little like saving up sex for your old age?"
Warren Buffett is a firm believer that life's too short to do things that we hate and that in order to be successful in what we do, we need to be passionate about it. It is easier said than done and although it sounds like an obvious cliché, Buffett believes that we shouldn't settle for a job we hate. He found a love for the business and investing world from an early age and hasn't looked back. Buffett urges us to take his advice because if you "choose a job you love, you will never have to work a day in your life," as Confucius once said.
Borrow as Little as Possible
Buffett has never been a huge fan of borrowing and has stuck to this principle by never borrowing a significant amount of money. He has talked about receiving letters from company owners who found themselves overwhelmed by the debt they're in although their borrowing seemed once manageable. His advice is simple:
"Negotiate with creditors to pay what you can. Then, when you're debt-free, work on saving some money that you can use to invest."
Don't Suck Your Thumb
When faced with a decision he needs to make, Buffett hates spending too long to sit and think about what the best option is, a process he describes as "thumb-sucking". His advice is to be efficient – gather all the necessary information you'll need to make that decision, ask a friend or a family member to ensure you stick to a deadline and then just do it. The billionaire believes it's important to be good at swift, well-researched decisions and to then act on them just as quickly.
Stay Humble & Spend Smart
Unlike many other billionaires, Warren Buffett still lives in the same house in Omaha, Nebraska he bought in 1958 for $31,500 – today's equivalent of $285,000. And he has no intention of moving. His advice is to buy less than you can afford and invest more money in retirement or holidays.
Buffett is extremely careful with every cent he has. He enjoys very affordable hobbies like playing bridge and drives reduced-price cars. He's the polar opposite of a luxury car collector and would only buy a car if he really needs one. The billionaire told Forbes in 2014: "The truth is, I only drive about 3,500 miles a year so I will buy a new car very infrequently."
In fact, Buffett is so tight with his money that even his McDonald's breakfast order depends on the state of the stock market on that day. If he's feeling rich, he'd spend $3.89 on a bacon, egg and cheese biscuit sandwich, but if the market's down, he'd opt for a $3.19 sausage, egg and cheese sandwich instead. If the day is particularly bad, he'd only buy two sausage patties to go with the coke he drinks every morning. 
Reinvest Your Profits
When he was in high school, Buffett bought a pinball machine with his friend and set it up at a barbershop. When they started making money from it, they bought more and more machines until they had eight different pinball machines across different shops. As tempting as it may be to spend the money the business makes, Buffett insists that reinvesting all profits is the best thing owners can do – especially at an early stage.
Consistency Pays Off
"No matter how great the talent or efforts, some things just take time. You can't produce a baby in one month by getting nine women pregnant."
Warren Buffett believes that if you want to be successful, you must be patient and consistent. The path to success is never short and smooth – there will be countless bumps along the long road, but you'll need to keep walking whilst trying your best to stick to your principles and do the right thing. Buffett is a strong believer that success doesn't come overnight and that: "Time is the friend of the wonderful business, the enemy of the mediocre."