How to Effectively Navigate Change
Inspired Purpose Coaching is a company on a mission to elevate leaders and equip them with the tools to navigate through change. Its goal is to guide leaders who are ready to be elevated by clarifying their focus so they can transform their lives and realise their true potential.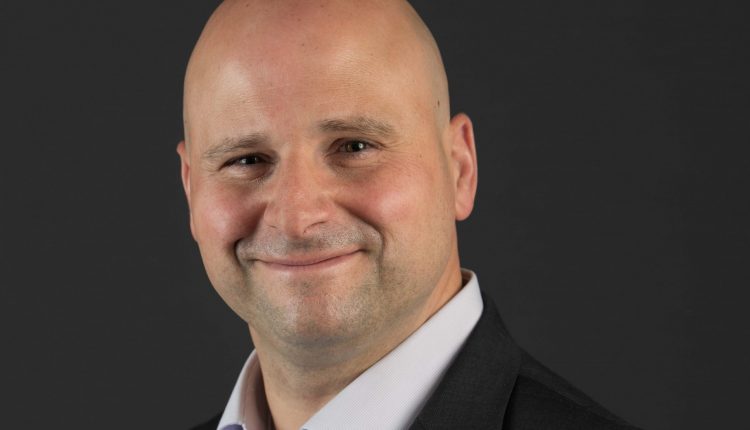 Tony Martignetti is a trusted adviser to accomplished leaders who are unfulfilled or feel like something is missing. He brings together practical experience, formal training and extreme curiosity to guide leaders to climb mountains, feel more fulfilled, and lead with an inspired purpose.
Why do leaders need coaching while going through change?
When a leader and their team are navigating through a change, they are dealing with uncertainty on so many levels, which can easily become overwhelming. A coach during times of change can give a leader a powerful thought partner and a calm space to step away from the chaos. When they are faced with a new challenge or an uncertain outcome, it is essential that they take a look at their situation from multiple angles to ensure that they create the best strategy to move forward.
When I work with leaders, I keep them grounded and aware of what is really going on for them. Through awareness, leaders can re-assess their needs, re-connect with their purpose and values, and lean on their strengths. When they gain a sense of who they are and what they need, they can then move their awareness to their external environment and see what is possible.
I strongly believe in my clients' capacity to lead and navigate through change, as long as they have the space to tap into that capacity. That is why coaching is a critical element to effectively navigating change.
How do you assist leaders during a time of transition?
During a time of transition, I guide leaders to re-connect with their purpose and expand their vision of what is possible as they move forward. I hold space for them to tap into their knowledge, intuition, and internal leadership. During a transition, we can easily lose focus on what is most important – we start to become more reactive and less proactive. I guide leaders to stay grounded, take care of themselves so they can lead others, and build resilience in the face of challenges.
When people find themselves stuck, I often share the practice of 'expanding your vision, narrowing your focus'. This process allows them to see what is possible and get clear on the next step so they will step into action.
During a transition, we can easily lose focus on what is most important – we start to become more reactive and less proactive.
There are times when it's important to make sure that you can see the big picture. Seeing the wide-angle snapshot of all the elements around their journey will help them figure out where to focus their energy and attention next. From that point, they can narrow their focus to deciding what they can execute next. It can be easy to feel scattered and pulled in many different directions if we don't take the time to step back and evaluate the entirety of what's going on.
In our haste to get things done, we often forget to make room for that thinking space to move forward in a more meaningful way. If they can see the whole map, they can see where they want to go. Through this process, they can see obstacles, opportunities and pathways to get where they want to go and then step into the specific areas that need attention along the way. It is like zooming out on your camera lens and then zooming in to put things back in focus.
You talk a lot about finding fulfilment after you've already achieved a lot in your book Climbing the Right Mountain. What's your advice for leaders who want to find fulfilment and purpose?
Highly motivated and driven people may find that they have been in constant motion for so long that they have neglected to pause and evaluate where they are going and why. There's an idea that
our career path is supposed to be a toiling endeavour, that working hard and gaining success will be fraught with struggle and that it will yield some happy ending once we get to the top. I hear this all the time with my clients. So, my biggest piece of advice is to begin with the end in mind.
Start by describing the kind of person you want to be and the impact you want to have. Then, bring your awareness to your daily activities, become intentional about your actions and ask yourself: What would THAT version of me (my highest self) do?
With the chaos and uncertainty in the world right now, you can still look within and set your sights on what you truly want for yourself. This is in your control.
In our haste to get things done, we often forget to make room for that thinking space to move forward in a more meaningful way.
How do you achieve this in your own life?
In my life, I found myself climbing the wrong mountain after experiencing depression and burnout, trying to achieve a goal that really wasn't mine. It was something that was driven by outside influences and what was expected of me. I often boxed myself in with convenient labels based on the titles I was given. I finally realised that I was limiting myself. The words I was using to describe myself were not serving me.
So many things happened on my journey to doing the work I do, but the most significant realisation is that I had to break the patterns I was stuck in to create the life I wanted. So now, I set big goals for myself that scare and excite me in equal measures, and then I connect with the emotions and characteristics of the person I need to be in order to accomplish these goals.
I often think about it as being a time-traveller in my life. I start by travelling into the past to connect with where I have been and what I have accomplished, then I visit my future self and see who I want to be, then I come back to the present day to see what I can do next. However, keep in mind that insight without action is useless and that when you move into the future, your vision is only a map, so you have to detach from the outcome and allow what is to unfold.
Tell us a little more about your retreat experiences – what can leaders hope to achieve during them?
My retreat experiences offer a safe space and guidance for people to connect with their true purpose, reconnect with their strengths, and refresh their leadership vision. But, most of all, it is about re-committing to themselves and reigniting their spark.
The experience will bring together an intimate, curated group of 10 leaders to experience a transformation in their professional and personal lives while forming strong connections with each other. If you are ready to embrace your strengths as a leader and create a new way to lead forward, then this might be the right experience for you.
Why am I doing this? Because I believe the world needs more people who are fully awake, creating something that future generations can look at and say: "We are standing on the shoulders of true giants, game-changers, impact-makers!"