How Can Entrepreneurs Lead The Transition To A High-Skilled Economy
Martin Warner, one of Britain's leading entrepreneurs, explains how entrepreneurs can push forward the transition to a high-skilled economy.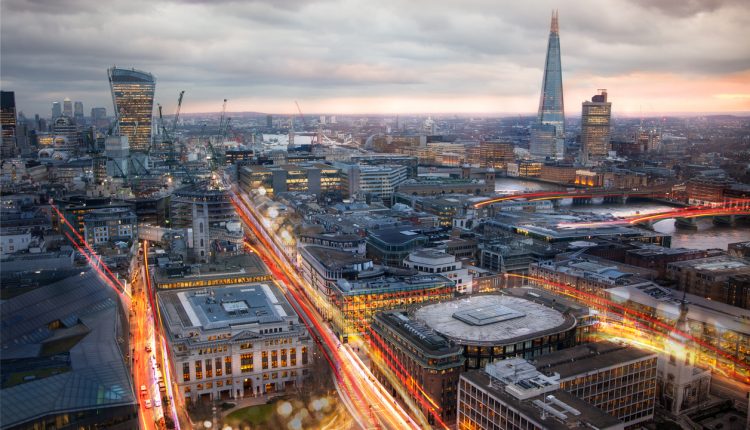 In this strange, topsy-turvey pandemic-blighted country, it is the right of the political spectrum, rather than the left, who are criticising businesses for exploiting cheap labour and fueling the supply chains crisis.
In his speech to the Conservative Party conference, Boris Johnson claimed firms have used "immigration as an excuse for failure to invest in people, in skills and in the equipment, the facilities, the machinery they need to do their jobs". His government has repeatedly called for employers to make long-term investments in the UK workforce instead of relying on labour from abroad.
Regardless of the blame game around the UK's supply chains crisis, there is clearly an underlying problem in road haulage and several other essential industries, such as engineering and construction, which have ageing workforces and been overly dependent on low-cost overseas labour.
So, how do we tackle the problem?
Make UK, the trade body for British manufacturers, has called for the government not to label the business community as "the enemy within", but instead to work with it to develop a longer-term plan which has enterprise and wealth creation as the fundamental principle.
As an entrepreneur, and mentor to thousands of aspiring entrepreneurs, I believe that businesses like my own will be crucial in creating the high wage, high productivity, low tax Britain which the Prime Minister outlined in his conference speech.
Turning ideas into new products and services that people need is the fount of prosperity for any developed country. Economic growth, on the whole, is driven by new technologies and their creative applications, and periods of rapid innovation in the past have traditionally been accompanied by periods of strong economic growth. However, the key to creating innovative products and solutions is education. By creating an education system that focuses on the digital skills needed for the future, the government can assist the UK's current entrepreneurs and help foster an entrepreneurial spirit for the next generation which will help to futureproof the economy.
I am concerned that there is a lack of awareness in the UK about the fast-moving software skills that are needed in the global market today. The country's overall approach to digital skills is disjointed, underinvested and unfocused. If you look at the emerging tech capitals of the world – such as Tel Aviv – they have built cultures around these digital skills, with the government, education establishments and businesses working together by offering university students placements in their second year.
UK universities are mostly still caught in the dark ages of theoretical exams and practical application is an afterthought. The government must rectify this and work with universities to ensure that graduates have the digital skills that not only allow them to get highly-paid, highly-skilled jobs but also set up their own businesses in the future.
I divide my time between the UK and the US and it is evident to me that graduates in the US come out of university better equipped to strike out on their own and also more prepared to take the risk.
We need a change in mindset in the UK
Initiatives such as Tech City and Silicon Roundabout have enjoyed some success, but they have not created the cultural density to rival Silicon Valley, which marries investment with practical application. The UK tech quangos set up in the last ten years have not done enough to move the dial.
Politicians need to convey the excitement offered by new technologies, such as green energy and Evtol (Electric Vertical Take-Off Landing) aircraft. They need to be able to sell. Enterprise grants and other tax incentives are tools to stimulate investment, but the overarching narrative is just as important. 
Forget the blame games and start selling a vision.
About the author: Martin Warner is one of Britain's leading entrepreneurs, renowned for having built and sold his 3D printing business botObjects for $50 million in a record-breaking 17 months, Martin Warner is a global thought leader on entrepreneurship and a business mentor, educator, inventor, film producer, and investor. Having taught entrepreneurship for 20 years to thousands of people, Martin now shares his thought leadership, teachings, and coaching through his education program, Entrepreneur Seminar.