Virgin Incentives On How Workplace Inclusivity Can Affect Team Recruitment During A Time Of Labour Shortages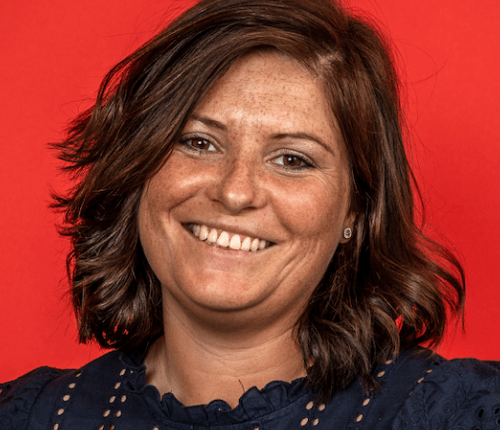 Danni Rush, Chief Operating Officer at Virgin Incentives and Virgin Experience Days, speaks to CEO Today about how workplace inclusivity can impact team recruitment, particularly during the current labour shortage. 
There is a movement happening within the labour market. According to the Office for National Statistics, the number of payroll employees increased by 241,000 to 29.1 million in August, lifting employment in all regions of the UK to pre-Covid levels except in London, Scotland, and South-East England.
The acute labour shortages in the UK
At the same time, the number of job vacancies soared to more than 1 million in August for the first time since official records began in 2001, rising by 35% in the space of three months across all sectors of the British economy. However, employers are struggling to fill positions. Beyond the well-publicised 100,000 shortfall in HGV drivers – which has hit suppliers to supermarkets and latterly pubs and fast-food chains – the issue of employee shortages is widespread, with Environment Secretary, George Eustice, acknowledging there is "an acute labour shortage at the moment across the UK economy".
This includes white-collar companies, with research from recruitment firm Reed.co.uk finding that almost three-quarters of Brits (71%) are either actively looking for a new job (41%) or are open to new opportunities (30%).
The importance of inclusivity
With more employees now ready to turn the page, the challenge employers face is making their working environment and company culture as attractive as possible to retain and recruit the best talent.
Inclusivity regularly tops what employees look for in a business, especially among young people in the workplace, and implementing an inclusivity policy framework throughout your business has benefits to your bottom line. According to the Boston Consulting Group (BCG), boosting diversity generates 19% higher revenues than in more homogenous organisations. However, many businesses don't know where to begin. Embedding inclusivity into your business isn't as simple as turning on a light switch. It requires embracing rather than fearing change. It's a common human trait to avoid what we don't know. We are creatures of habit, and, as a result, some business leaders are too often hesitant to shake up the status quo. Yet, in times of labour shortages when jobseekers hold all the cards, change is sometimes what is needed to attract the best talent.
Promoting inclusivity within the business
A gap analysis is a fundamental starting point in helping you to understand where your business is now and where you would like to be in the future. In diversity and inclusion terms, this means understanding the current situation. Who feels included and who does not? What links those who feel excluded? And – most importantly – who might leave your organisation if things don't improve?
When you know where you currently are and where the problems lie, then it becomes possible to create a strategy to help you get to where you want to be. Often this will involve anonymous company surveys to unearth hidden truths, followed by a company-wide culture change initiative where all employees are involved in the pursuit of achieving inclusivity. A transparent approach to this process and the outcomes helps all employees feel involved and invested in the business's transformation trajectory towards becoming more inclusive – for example publishing gender or ethnicity pay gaps and targeting improvements through clear pledges.
How to create an inclusive workplace beyond a survey
However, businesses should not regard this action as a one-time affair, but rather an ongoing case of planning, doing, checking and acting. Underpinning all of this should be a wellbeing and inclusivity architecture that pushes a business towards the diverse and accepting company culture that many employees crave. Included within this is team treats – such as a Supercar driving experience or helicopter rides – which bring workforces together and personalised rewards that recognise an individual's preferences and personality.
In times of labour shortages where jobseekers can pick and choose the roles that best suit them, an inclusive and diverse business policy – which incorporates regular team treats and rewards – shows a business cares about its employers and may make the difference when it comes to recruiting talent.
Virgin Incentives own cultural change journey
Virgin Incentives went through an inclusivity process of its own last year after a company-wide survey found that only 54% of our employees were engaged with the business. In this instance, it was career progression, rather than inclusivity, that was flagged as a concern. To tackle this, we closed the entire business for a day and took the team off-site to collectively discuss our purpose. We workshopped ideas around who we are as a business, what values we aspired to and the innovative culture we were all invested in creating. At the end of the session, we had conceived a core message 'making every extraordinary' based on five new values, 'better together', 'heartfelt service', 'insatiable curiosity', 'own it' and 'straight up'.
By bringing our employees on the journey with us, we were able to establish a company culture based around values they were truly invested in. As a result, our next company-wide survey found that employee engagement had increased to 73% by November 2020 and Virgin Incentives won gold at the Employee Experience Awards.
At the heart of the action is understanding that your business may miss out on top talent and struggle to retain employees if the change is not taken. Inclusivity is now a must for any business wanting to be successful and to bring about the necessary cultural change to improve diversity and inclusivity you must mobilise all your team members, at every level, and listen to their concerns and suggestions for positive change.