General Dynamics Unveils Two Gulfstream Business Jets
During a Hollywood-style press conference on Monday, Gulfstream Aerospace announced the launch of two new business jets, the G800 and G400.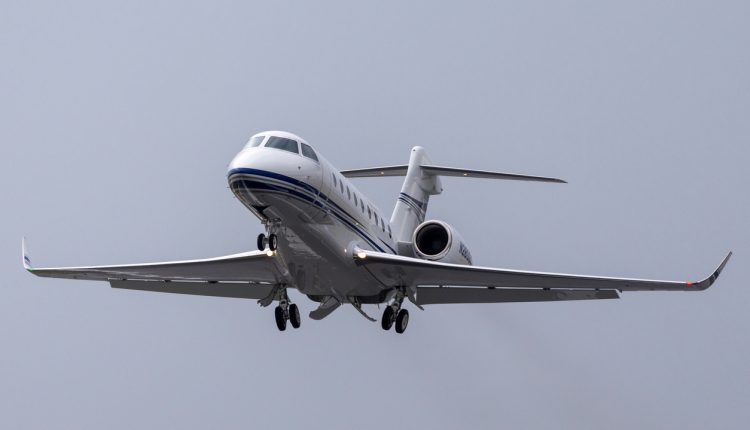 Gulfstream Aerospace has described the G800 as the longest-range aircraft in the Gulfstream fleet while the G400 has been described as the first new entrant to the large-cabin class in over a decade. 
The G800 will eventually come to replace the G650ER, with an 8,000-nautical-mile range at Mach 0.85 and a 7,000-nautical-mile range at Mach 0.90 and a flight ceiling of 51,000 feet. Test flights on the aircraft should begin by the end of this year, with the first G800, priced at $71.5 million. 
The business jet will be powered by the same Rolls-Royce Pearl 700 turbofan engines used in the G700 and will share the same wing, tail and winglet. However, the G800 will have the same fuselage as the G650ER. It will be able to seat up to 19 passengers and sleep 10 across four living spaces. It will also be available with three living areas and a crew compartment. 
The G400 will be the entry-level product in Gulfstream's large-cabin family, priced at $34.5 million. The jet will be powered by Pratt & Whitney PW812GA engines and will have a range of 4,200 nautical miles at Mach 0.85. Three floor plans are available, with options for seating up to 9, 11, or 12 passengers. 
All of Gulfstream's large-cabin jets will feature the same Honeywell Symmetry Flight Decks with 10 touchscreen displays and BAE Systems' active-control side sticks, plus other advanced avionics. 
General Dynamics expects to begin customer deliveries of the G800 in 2023, while deliveries of the G400 are estimated to start in 2025.