An Exclusive Interview with the CEO of Rolls-Royce Motor Cars – Torsten Müller-Ötvös
For this month's edition, we had the absolute pleasure to speak with Torsten Müller-Ötvös – the CEO of Rolls-Royce Motor Cars.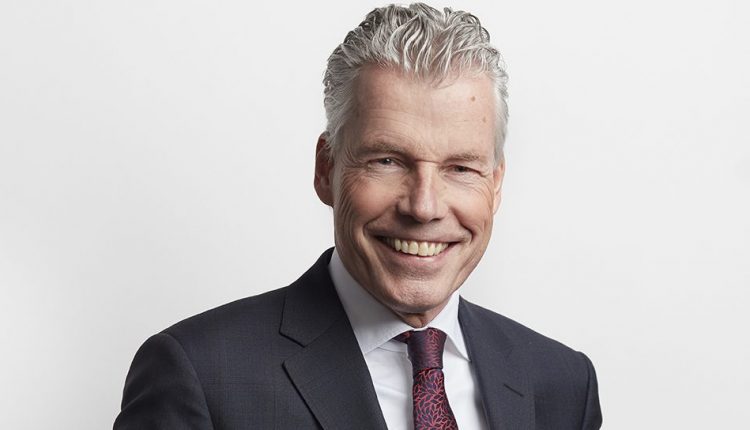 A true veteran of the automotive industry, Torsten spent more than 13 years rising through a variety of positions at BMW Group. He took on roles in the Sales and Marketing Division, but became best-known for his impressive tenure as Director of the MINI brand between 2000 and 2003. He successfully relaunched MINI internationally as a premium small car brand before assuming responsibility for the marketing and product management of BMW's entire automobile range.
Torsten was appointed Chief Executive Officer of Rolls-Royce Motor Cars in March 2010 and guided the renowned luxury brand through a decade of growth, reaching new heights in the first quarter of 2021 with the highest yearly sales increase in its 116-year history. The company has also made new waves in luxury with the development of its exclusive 'Whispers' app, presenting Rolls-Royce owners with uniquely tailored art and travel experiences.
The Home of Rolls-Royce at Goodwood, West Sussex, is the only place in the world where Rolls-Royce motor cars are produced; it is also the site of the company's global headquarters. As CEO, Torsten leads the entire extended Rolls-Royce family at Goodwood and in regional offices around the world – a responsibility that he describes as a privilege.
We speak with him about the pandemic's impact on the luxury brand, the launch of Ghost, the Whispers app and Rolls-Royce's future.
Like many companies, Rolls-Royce had to adapt its way of working in response to the COVID-19 pandemic in 2020. Tell us a little bit about this and the way you navigated the challenges the company has faced due to the pandemic's impact on the business.
When the UK's first nationwide lockdown was introduced in March 2020, we voluntarily suspended production to protect our employees, suppliers and their families. We did not take the decision lightly, but it was clearly the right one. At the same time, we had to adapt to having many of our staff working from home for the first time. But as I expected, people quickly adapted, bringing their customary imagination, flexibility and dedication to bear on this unique situation.
On 4 May 2020, Rolls-Royce Motor Cars was the first UK automotive manufacturer to reopen, operating a single-shift production cycle. Customer handover ceremonies, with appropriate social distancing measures in place, resumed in early June and we were able to welcome clients to the Home of Rolls-Royce in Goodwood to collect their new motor car in person.
By September we were able to resume full two-shift production and operate once again at pre-lockdown levels. That same month we launched our new Ghost to the world, completely virtually, in what became our most successful launch ever. Despite the challenges posed by the pandemic, demand for Ghost and all other Rolls-Royce models has developed strongly across all markets worldwide, resulting in record first-quarter sales results in 2021. This reflects the long-term strength and resilience of our brand and its products.
Despite the challenges posed by the pandemic, demand for Ghost and all other Rolls-Royce models has developed strongly across all markets worldwide, resulting in record first-quarter sales results in 2021.
How does Rolls-Royce Motor Cars distinguish itself from other luxury automotive manufacturers?
We are uniquely close to and in touch with our clients and their requirements, to the extent that they can talk directly to me, whenever they wish, to offer feedback on their cars, the service they receive, or other aspects of our marque and business. I have always believed that, in our market, this is not something I can or should delegate to anyone else. That personal connection adds enormous value and authenticity to our relationships, which are the very essence of our offer.
Our products and service both reflect and influence trends in the wider luxury market. We know customers increasingly seek true value for their money, focussing on less ostentatious displays of wealth in favour of a more mindful approach to design, materials and craftsmanship that withstand the most intense scrutiny and discreetly tell their own story.
Above all, we offer patrons the opportunity to co-create their motor car with us through our Rolls-Royce Bespoke Collective. Every car we build includes bespoke elements, from subtle interior details to a completely individual commission, including coachbuilding.
How has Rolls-Royce Motor Cars adapted to the new digital world while retaining its successful heritage?
Our owners-only Whispers app provides access to rare and desirable products and treasures from a range of industries, as well as the latest insights into the luxury world, as curated by our Luxury Intelligence Unit. A live video function allows patrons to communicate directly with our senior executives, designers and craftspeople; they can discuss a commission, then view their motor car progressing along our production line.
What was your personal highlight for the business in 2020?
I have at least two! But from a business perspective, it was the launch of Ghost. After five years in development, it was an honour to present this new motor car to the world, and the response has been simply extraordinary. What made it so special was that our team delivered this amazing motor car, the most technologically advanced Rolls-Royce in history, against the backdrop of the pandemic, and did so almost entirely in-house, on schedule, and in complete safety.
For me personally, the most satisfying achievement of 2020 is that we came through it with our entire workforce intact, without making a single redundancy and with an order book stretching into the second half of 2021.
What do you look forward to in 2021 and what excites you about the future of Rolls-Royce?
We made a strong start to 2021, reflected in our first-quarter sales figures, which are the highest in our 116-year history. With robust order books across our product range, particularly for the new Ghost and Cullinan, sales growing in key markets and Bespoke commissions running at record levels, our business is in excellent shape. We have every reason to be optimistic for the remainder of 2021.
We've responded to recent challenges with our customary boldness, imagination and inventiveness, underpinned by meticulous planning and a relentless focus on our customers' needs and requirements. Every member of our extraordinary team, at the Home of Rolls-Royce at Goodwood and across the globe, has been crucial to delivering these remarkable results; their skills, talents, commitment and enthusiasm make us who we are. I continue to feel honoured and humbled to have led this great company for the past decade, and I relish the challenge of taking the business forward as we explore new interpretations of modern luxury.