A Guide To Making A Career Change Post-Pandemic
The pandemic has changed things for a lot of people, and it led to massive upheavals. In particular, it made people question their career choice.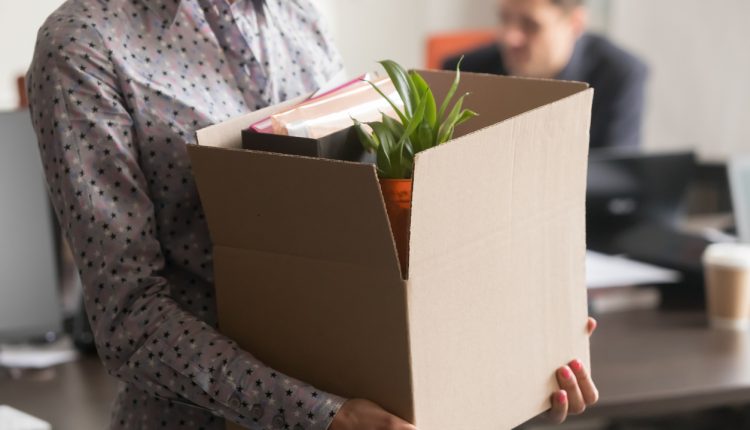 If you are interested in a new career, it can be difficult to know where to start. You know what you don't want to do, but how do you find what you do want to do? It can take some time to work out your new goals; read on for your guide to making a career change. 
Why Do People Change Their Career?
Before you can begin to think about your options, you first need to think about why you want out of your current role, field or industry. Although there are a lot of things that can impact someone's choice, having a good understanding of your reasons can help when it comes to looking for a new job. For example, if your current job is paying too little, then you can look for career options that pay better. Perhaps your work is too stressful, or you want a better work-life balance. Maybe you have lost your passion, and you want a new challenge. This is to make sure that you do not make the same mistakes and end up in a new job that you don't particularly like either. 
Make A List Of Your Transferable Skills
Regardless of your previous job roles and experience, you will likely have some skills that could help you in your new role. A lot of skills are transferable, and they have many different applications. What skills have you got listed on your resume? If you still have access to the job description of your last or perhaps even current role, then you can use those too. Write down all of the skills that you have and are confident in. It could be things like time management, organisation, attention to detail, or it could be things like IT proficiency, presentation skills, or an excellent phone manner. You will need these skills when it comes to looking at job adverts. You can also use these skills and experiences to help you to narrow down the things that hold the most interest to you. 
Narrow Down The Industries Or Positions That Interest You
You should already have a pretty good idea of what you don't want from a career; now, it is time to focus on what you do want. This is perhaps the most challenging part of the whole process, but it is also the most important. If this step takes a while, then that is okay. It cannot and should not be rushed. You can start with a broad list of industries or occupations you might be interested in or seem to be a good match for your skillset or your values. After you have this together, you can then do more research to narrow these down. You should ask yourself things like, is the field growing? Is the industry competitive with positions in high demand? Would the salary meet my needs? Do I have the skills necessary for this position? 
Consider A New Job Within Your Current Industry 
This is the best of both worlds. It offers you a chance to branch out, but you still get to capitalise on your industry-specific knowledge and skills. The industry that you are in might have a lot of other options that you had not previously considered. For example, a store manager who is tired of the unsociable hours might find a better fit within the corporate side of the retail industry, or a programmer who is bored of programming could move into tech sales or project management. Staying within your industry but finding a new role might scratch the itch that you have to make a change while also not being too far removed from your comfort zone. 
Check Out The Job Opportunities
Once you have narrowed down your choices, you can begin to check out the corresponding opportunities. There are a lot of job sites out there that you can use to see if your industry of choice is hiring and in what capacity. You might not be able to find the exact roles that you are looking for, but you might see something that you haven't previously considered. Some companies advertise through their website, so if you have a specific company in mind, then you should go to them directly to check if they have any listings on their site. The internet is full of resources. Use them; you can even find reviews from current and previous employees to give you more of an insight into a company or position.
Get Networking
You will likely have built up a diverse list of contacts throughout your personal and professional life. Some of them may be working in the field that you want to enter. Reach out to your contacts already working in those sectors and ask them for their advice. They might be able to tell you the best way to break into the industry, whether there are any companies or positions to avoid and how best to structure your resume. This depends on the contact, of course, not everyone will do something for nothing, you might have to offer them something in return. You could also invite them to a business lunch; as long as you're paying, they'll likely be forthcoming.
Put The Work In
Some industries might require licenses or qualifications to enter. You need to do this work before you make a career change in order to maximise your earning potential. If you leave your current job too soon, then you might not be able to bring any money in the interim. The requirements can change depending on the State that you live or work in; for example, a Texas real estate license is different, to say, a California real estate license. Luckily, depending on your industry, there are a lot of companies, courses and classes out there to help. To use real estate as an example again, Agent Advice offers State by State guides to real estate licenses so that you can gain a better understanding of your State's needs. 
Take Them For A Test Drive
Once you have a firm choice in mind, you should make an effort to try out your options before you commit to making the change. You can either look for volunteer or freelance opportunities that are related to your desired field to test out your interest. You may also be able to shadow professionals to observe the work first-hand. This is where your contacts come in handy; they may be able to help you to set this up. You can spend anywhere from a few hours to a few weeks observing workers to see if a similar role would be a good fit for you. Trying these roles or fields out is essential; you might find that they are not all you thought they'd be, and you might not be as passionate about them. Testing them out helps you to avoid landing in another job that you don't like or want.
In Conclusion
Making a career change is no mean feat, but sometimes it is essential to maintaining your sanity. Hopefully, the above guide can help you on your journey to choosing a new career. In addition, following the steps laid out above makes the whole process easier and less daunting.