Why Customer-Centricity Should Be At The Forefront Of All Industry Decisions – Especially In The Midst Of Change
Simon Phelan, founder of Hometree, the UK's leading home cover challenger brand explains the importance of customer-centricity for businesses.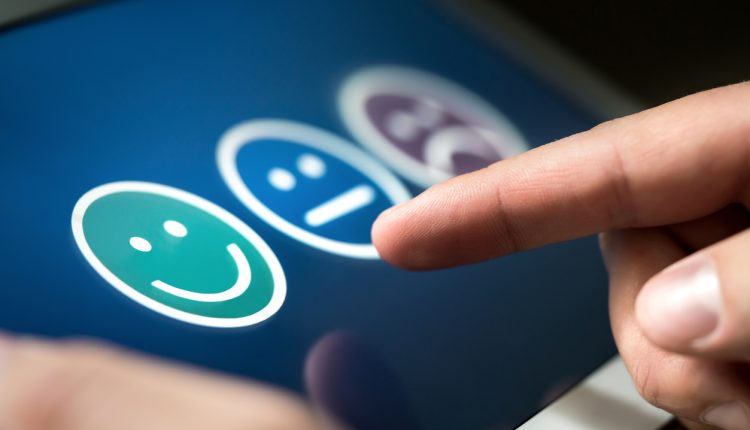 Put simply, the home cover, or home emergency insurance industry has a bad reputation for not putting its customers first. Between price hiking, increasingly poor service, and low levels of innovation and technology investment, it's clear that this is not a category where customer-centricity has been core to decision making. 
Like other established industries, the home cover market has two incumbents that have dominated the market and become very profitable over the years. However, rather than using that success to continue to improve their service, they have become greedy and lost focus on the most important thing in business – giving your customers what they want.
Prioritising profit over customer satisfaction, these two companies frequently increase their prices – higher than 40% in some years – regardless of whether customers have claimed and actually used the product. This "loyalty tax", which sees devoted customers paying significantly more than new customers, drives the incumbents' profitability and is the exact reason why I set up Hometree – and subsequently why it is fast becoming the leading challenger brand in the UK home services market. 
The incumbents are under huge pressure to maintain their legacy profit as both are public companies. Therefore, they invest minimal amounts into their customer service and offering and instead continue to up their prices to widen this margin. But they underestimate how smart their customers are and fail to recognise that people won't (and shouldn't have to) stand for this for much longer. 
This has created a dynamic where millions of customers are now looking for a smarter alternative; for a new challenger like us to enter the market who puts the customer at the heart of everything they do. Without acknowledgement of customer needs, the companies that currently hold a monopoly on the market will not be in business for much longer – regardless of their legacy. 
Disrupting an industry by putting the customer at the heart of all decisions
This notion of putting customer interests at the heart of decision making isn't unique to the home cover industry; all industries need to work to remain relevant with their audience. If a business is no longer solving the issues of its consumer, then they are no longer fit for purpose in today's ultra competitive world. Trust is key within any relationship where financial exchanges are taking place. It's therefore in the favour of businesses to keep their customers' needs front and centre to prevent them from looking to competitors. 
Over the years, businesses that have rewarded customer loyalty through value-added services and rewards which give established customers something extra have prospered. The most obvious example of this is Amazon with their Prime offering which gives customers access to additional services otherwise unavailable or at a premium elsewhere, such as next day delivery all year round and exclusive deals. The value-added perks Amazon customers receive as a result of their subscription, as well as the consistency at which these add-ons are available and introduced, proves to their customers why it's a worthwhile investment. Customers feel part of an exclusive club that is accessing the best service in the market, with ease and transparent pricing. 
Another solid example of a business a bit closer to home that has seen a positive impact from rewarding customers is O2 – whose loyalty programme gives customers access to exclusive offers and experiences. The programme has positively impacted O2's success and also acquired millions of new customers within 18 months of its launch. The initiative of the loyalty platform used real-time insight and intelligent user targeting to tap into demand. 
Using customer feedback to make relevant changes
Customer insight is a powerful tool to expand a business's offering. Collecting customer feedback through multiple different formats – surveys, interviews, third party data – can offer the right insight to areas of development which, in turn, communicates to the customer that their opinions are valuable. 
Being in tune with customers and requesting consistent feedback allows businesses to address gaps in their relevant industry, making customers' lives easier. After speaking with our own customers, it became obvious that surprise price hiking by incumbents was an enormous source of frustration in the home cover industry. As a direct response to this conversation, Hometree introduced a no price hike policy, which guarantees no increase in price if you've not had a call out. This is an industry first and a key factor to the company's growth; we're providing a solution to an industry problem.
Turning negative experiences into positive customer case studies
Businesses, especially start-ups, aren't always perfect. In instances where customers express dissatisfaction towards the service received, situations must be managed delicately to ensure that the customer feels heard and that the service they're paying for is met to a high standard. This is a real opportunity for businesses to demonstrate an exceptional level of customer service as, depending on how the issue is dealt with, the relationship can be strengthened, and the customer can feel confident enough to remain loyal. Following an experience, if a customer scores us under a certain rating, our customer service department will get in touch to investigate any issues or dissatisfaction. This way, we can address the issue and flip a potentially underwhelmed customer into a happy one. 
As the age-old saying goes: the customer is always right. As service providers, it's important to adopt this mentality to show a customer-focused approach and remember that without customers, a business can't run profitably. As time goes on and technology continues to evolve, businesses must keep up with industry transformations to keep the customer engaged at a rate that they appreciate. If they don't, it's quite simple: the next challenger brand with customer satisfaction at their core will snap them up. 
About the author: Simon Phelan is the Founder & CEO of Hometree. Alongside setting an exciting vision for the company, and ensuring the business has the right strategy, capital and people, day to day Simon leads growth & marketing, people & culture, and investor relations.