The Top Companies That Have Reached Unicorn Status in 2021
Entering the Unicorn Club, or reaching a $1 billion valuation, is every startup's dream.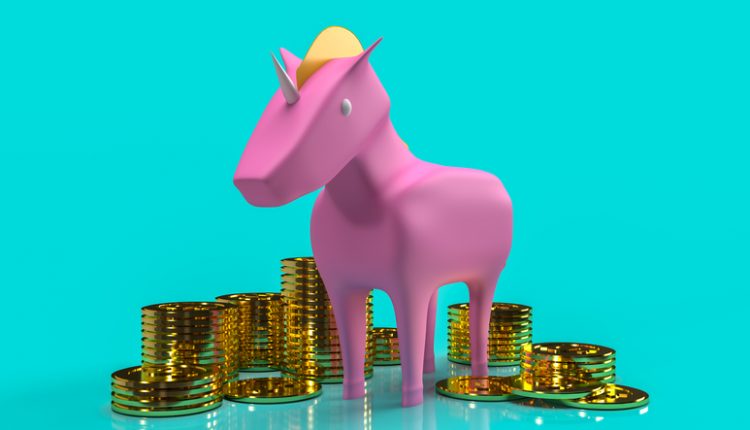 The term was first coined in 2013 by venture capitalist Aileen Lee, because just like the mythical creature, the statistical rarity of reaching such success is improbable, but certainly not completely impossible.
And whilst 8 years ago there were only 39 unicorns, today, a new startup enters the unicorn rank every three days! At the time of writing (27 September 2021), there are 837 unicorns across the globe at a total cumulative valuation of ~$2,716 billion. 2021 has so far seen a record number of new unicorns reaching the coveted status – 250 companies have reached a $1 billion valuation in the first seven months of the year, compared to the 161 new unicorns for the whole of 2020. 
As part of our Silicon Valley special focus this month, we take a look at the top startups that will remember 2021 as the year they made it into the prestigious Unicorn Club.
Only three years after its successful launch, lingerie brand Savage X Fenty reached unicorn status in February 2021. The impressive success came after a Series B funding round led by led by private equity firm L Catterton that helped the company raise $115 million to be used for its expansion into retail and activewear.
A joint venture between musician-turned-businesswoman Rihanna and TechStyle Fashion Group, Savage X Fenty has raised $185 million to date and according to CultureBanx, is on the way to become the global lingerie market leader by 2025. In 2020, largely thanks to the global pandemic and the increased demand for loungewear that came with it, the company saw revenue growth of over 200%.
Savage X Fenty's approach to beauty standards, commitment to inclusivity and diversity and clever marketing are certainly promising an even brighter future for the company! 
Alation, a startup that helps crawl a company's databases in order to build a data search catalog, is another company that has achieved unicorn status this year. In June 2021, Alation announced that Riverwood Capital was joined in a $110 million Series D round by the startup investment arms of cloud-based data warehouse maker Snowflake Inc., Dell Technologies Inc., and Salesforce.com Inc. and a number of other institutional investors. The startup's current market valuation is $1.2 billion and is now determined to scale Alation even further.
"Building a unicorn was never a goal, but it's been great to see how much recognition and awareness comes from hitting this milestone," commented CEO and Co-Founder Satyen Sangani. "Since then, we've seen growth accelerate, proving that organisations need more and more data to make decisions, innovate, and remain competitive.
Germany-based Gorillas is a startup offering on-demand delivery services which became the fastest unicorn in Europe in March 2021.
Just within nine months of its launch, Gorillas raised funding of nearly $300 million, valuing it at over $1 billion.
The startup's promise is that it guarantees 10-minute delivery from the cart to customers' doorsteps, with a delivery fee of only $2.34.
The company is planning to use the funds of $300 million to further drive growth, expand into over ten countries and 50 cities, including Paris, New York and more.
Following the Series B, Gorillas intends to give $1 million to its community of over 1,000 riders and its staff. It also guarantees that, unlike other gig economy models, its employees benefit from employment contracts as well as a career development programme.
Another startup that has become a unicorn spectacularly fast after its launch, or just five months to be precise, is Pacasso – a US-based company on a mission to provide more people with a chance at second homeownership. The company announced in March that it has received $75 million in growth funding at a $1 billion valuation.
The company intends to use its funding of approximately $90 million to accelerate its growth. As per CEO and co-founder Spencer Rascoff's comments: "The reason that [Pacaso] is growing so quickly is because consumers love the concept, and they love the idea of being able to own a second home at a much less expensive price metric."
"We realised that owning a second home had been a very impactful luxury in both of our lives. We're both fortunate enough to have second homes, and it made a huge difference to us and our friends and family," explained Rascoff. "What we set out to do was to try to democratise access to second homeownership so that it can be something that is not just a luxury available to the 1%, but hopefully it can be available to many tens of millions of other people around the world."
Crunchbase has reported that Pacasso is the first company to reach a unicorn rank this fast after its launch.