Apple CEO Tim Cook Becomes $750 Million Richer
This week, Apple CEO Tim Cook will collect the 10th and final portion of the pay deal which he received ten years ago after he took on the top role from co-founder Steve Jobs.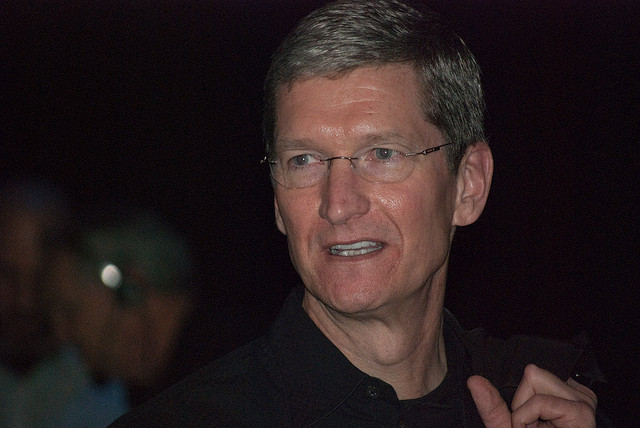 Image: Kindly granted by Valery Marchive (LeMagIT) – Flickr, CC BY-SA 2.0, https://commons.wikimedia.org/w/index.php?curid=16228490
According to Bloomberg News, this most recent portion of the deal consists of around 5 million shares worth approximately $750 million. Part of the final payout is dependent on the company's stock return over the past three years surpassing a minimum of two-thirds of companies in the S&P 500. However, this is a threshold that the tech giant met with seeming effortlessness.  
When Cook succeeded Jobs as chief executive of Apple, some doubted that he could match his predecessor's triumphant leadership. However, during his time as CEO, Apple's revenue has more than doubled and its shares returned more than 1,100%, pushing the market value above $2 trillion. Year after year, Apple's rocketing stock price has allowed Cook to collect top payouts, driving him toward billionaire-status. Cook currently has an estimated net worth of $1.4 billion.  
Speaking in 2015, the Apple executive said that he planned to give most of his fortune away. Cook has already donated millions of dollars worth of Apple shares to charity.