Tim Cook Calls for Stronger Corporate Climate Goals
Speaking to the UN's Climate Ambition Summit, the Apple CEO called for a worldwide "carbon neutral economy".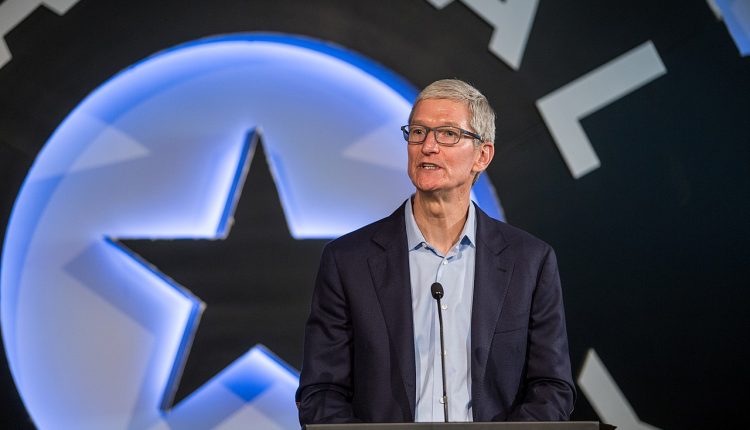 In an address to the UN's Climate Ambition Summit on Saturday, Apple CEO Tim Cook called for both governments and businesses to implement stronger climate targets from the beginning of 2021.
While Cook did not outline specific goals that he felt companies should take on, he touted Apple's own climate plan, which he described as "unrivalled in its ambition".
"This year, Apple has accelerated our progress," he said. "We became carbon neutral for our worldwide corporate emissions. Already, we're helping 95 of our suppliers transition to 100% renewable energy, a number we continue to grow."
Apple previously said in September that it was working with 72 of its suppliers to achieve a renewable energy transition.
Cook also noted that Apple's goal for its entire supply chain to be carbon neutral by 2030 is 20 years more aggressive than the goal set by the United Nations.
"The choice between the bottom line and the future of our planet is a false one, and each new green innovation offers the proof," Cook went on. "This is no time for changes at the margins. Together, we can transition to a carbon neutral economy and usher in a new era of inclusive opportunity."
The 2020 Climate Ambition Summit was held virtually due to the COVID-19 pandemic, and was co-hosted by the UN, United Kingdom, and France. The meeting fell on the fifth anniversary of the international Paris climate agreement and ahead of UN COP 26 conference that will be held next year in Glasgow.
Cook was one of a handful of non-state leaders to address the Summit. Under his leadership, Apple has made changes to its business model that have been commended by environmental and sustainability experts. He has also criticised the decision of the Trump administration to withdraw the United States from the Paris Agreement in 2017, describing the move as "wrong for our planet".