Benedetto Vigna and Ferrari — The Beginning of a Success Story or a Catastrophe in the Making?
Few CEO appointments have the same evocative power as the recent Ferrari one. When on 11th June, the world-famous sports car manufacturer Ferrari announced the appointment of its next CEO, many of us wondered if he will be able to sustain the dream.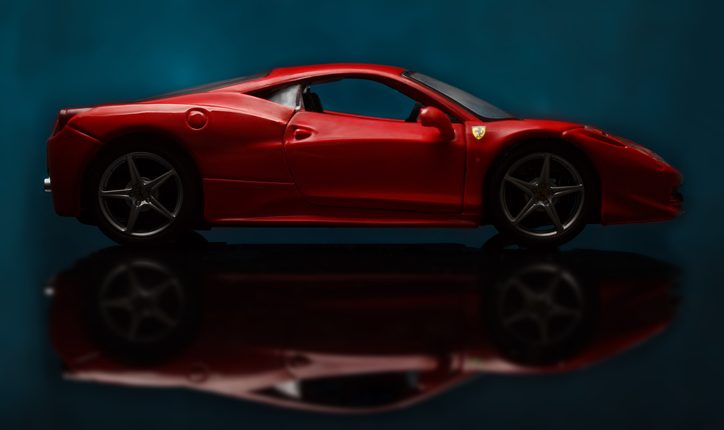 Benedetto Vigna will join the sports car powerhouse in Maranello coming from STMicroelecronics, the French-Italian semiconductor manufacturer headquartered in Geneva. Vigna, a physicist by training, rose through the ranks at STMicroelectronics by establishing the business on micromechanical systems, then going on to broader responsibilities and currently leading STMicroelectronics' most profitable operating business which is a similar size to Ferrari.
Becoming the CEO of Ferrari must be the childhood dream of many executives. But joining the company from outside, especially from a firm outside the automotive industry, is risky. Such appointments often end up in failure and research shows that on average, compared to inside appointments, they are more likely to underperform. Vigna, and leaders who are appointed from outside, must be careful not to turn their dream into a nightmare, avoid destroying the company's value, and in this case also make sure that a large crowd of fans will keep dreaming.
Despite its proud history and iconic brand, Ferrari is in need of transformational change: a situation that in principle lends itself well for an outside CEO. Ferrari has been moving far too slowly into electromobility and its brand extension strategy has raised questions about its positioning in the market. These difficulties have been compounded by a recent string of failures in Formula One which has long been at the heart of the public's perception of Ferrari, and without any doubt has boosted sales. In addition, there has been a leadership vacuum since former CEO Louis Camilleri retired more than half a year ago, forcing Chairman John Elkann, son of the Agnelli family that still controls 36% of Ferrari's voting shares, to step in as interim.
For many employees, Ferrari is much more than simply a place of employment and galvanising this dedication may set in motion the energy that is much needed for a profound and reinvigorating transformation.
Given these challenges, Vigna will face intense pressure from inside and outside stakeholders, even before he starts on 1st September. Any CEO de facto starts his job on the day of the appointment and it cannot be any different for Vigna. Employees will ask for guidance and analysts and shareholders will push for action before he even takes office.
What are the dos and don'ts for Vigna to turn the challenge at hand into an opportunity? One of the biggest mistakes outside CEOs can make is to engage in large scale changes too early, before they understand the company they lead. This is a challenge that is magnified at Ferrari because Vigna has no experience in luxury goods or the automotive industry. Successful outside CEOs focus on learning and preparation before and during their initial tenure and initiate changes at a measured pace. Vigna's ability to fight the temptation to act too early and instead listen and learn will be central to his success.
It will be necessary to build a network of relationships. The most critical of these relationships will be with John Elkann. Given his role in Ferrari, Elkann's support will be central, both to get to know the company and for the support needed to drive large changes. At the same time, Elkann will need to step back, not to become a shadow CEO, and leave Vigna room to grow and gain the trust of his organisation.
With his background in microelectronics, Vigna can bring important know-how that could be central in the transformation towards electromobility. At the same time, he will need to carefully look at his team and assess where it is wise to retain know-how, for example in luxury good branding; relational assets, for example, related to the management of the Formula One activities, and where it is instead better to make changes. Building a new top team will be at the heart of Ferrari's future success.
Moving toward electromobility and the continued lack of success in Formula One challenge the self-conception of this proud engineering-driven company. To create the needed transformation, Vigna will need to combine his and his team's competencies to formulate a vision that will engage the heart and minds of the dedicated employees (lovingly called "Ferraristi"). For many employees, Ferrari is much more than simply a place of employment and galvanising this dedication may set in motion the energy that is much needed for a profound and reinvigorating transformation.
As an outsider, Vigna may seem to have the odds stacked against him. But with the right approach, he has the potential to set Ferrari on a new path and keep alive that red shining dream that at times is much needed to fill some of our otherwise dull days. 
Thomas Keil and Marianna Zangrillo are the co-authors of The Next CEO: Board and CEO Perspectives for Successful CEO Succession published by Routledge, priced £29.99, available from Amazon and leading international booksellers.