The Gemstone Investment Expert
We speak with Dr Thomas Schröck - the founder and managing director of The Natural Gem – Europe´s leading expert in gemstone investment. Headquartered in Vienna, the company provides investment consulting of gemstone portfolios, on a global scale.
Tell us about your career in international gem trade.
My aspirations for international gem trade stem from an early age. When I was eight years old, my passion for gemology was ignited when my father brought me a rock crystal when returning from a hunting trip in Felbertauern, which is a mountainous area in the state of Salzburg, Austria. My fascination with this incredible rock led to many years of collecting different types of rocks and minerals. When I was 12 years old, I started collecting cut gemstones, and because it was becoming more difficult to finance the buying of gemstones, I started to experiment with gemstone trading to make my passion affordable – it paid off. Then, when I was 20 years old, I was able to open an independent jewellery store with my savings which I ran for 9 years. During this time, I was also completing my doctorate in Economics – it is safe to say that this time was a time of great character building for me in my young professional career. Since I never wanted to be an expert in Economics only, I continued to study the field in more detail, completing my studies in gemology at internationally renowned institutions in Germany, Switzerland, India and Thailand. 
What inspired the beginnings of The Natural Gem?
The idea of using natural gemstones as for investment purposes came up during a conversation with a friend of mine who was a financial adviser in 2008. He was looking for an investment alternative for a client who wanted to invest in a commodity that would retain value and is not negatively influenced by times of economic crises. These requirements were fulfilled since gemstones are an ancient commodity and have been used for thousands of years as currency for refugees fleeing wars, and ultimately, as a way of storing wealth.
I had a realisation that there may be more people looking for this kind of investment and decided that I wanted to focus on untreated natural gemstones for investment purposes. This is because untreated natural gemstones have seen a substantial increase in value over the past 40 years. I started this journey by focusing on building a vast network for sourcing gemstones, and this includes families, traders and mine operators – most of which are based in India, Sri Lanka, Myanmar and Pakistan. This network has been key in my success, since I can be fully confident that the sourced materials are of extraordinary quality, whilst removing the 'middle-man' from our supply chain.
Has the gem trade sector and The Natural Gem been affected in any way by the pandemic?
The pandemic has impacted our day-to-day since there are always new restrictions to look out for. Our business strategy includes a lot of face-to-face interaction with clients, but the current situation has made it difficult for us to go and visit them in person. Global restrictions have also influenced our supply chain depending on the severity of the situation, as in some cases our suppliers have been unable to organise a delivery for us.
However, on the other side of the coin, we have seen a growth of interest in our services, which can be explained by the current economic climate and the surge of volatile investment options on the market. People are now coming to us for a safer investment, as the value in natural gemstones has shown to be one of the few investments that have not been impacted by financial crises and economic uncertainties; Burmese rubies, for example, have shown an incredible surge in value over the past decades.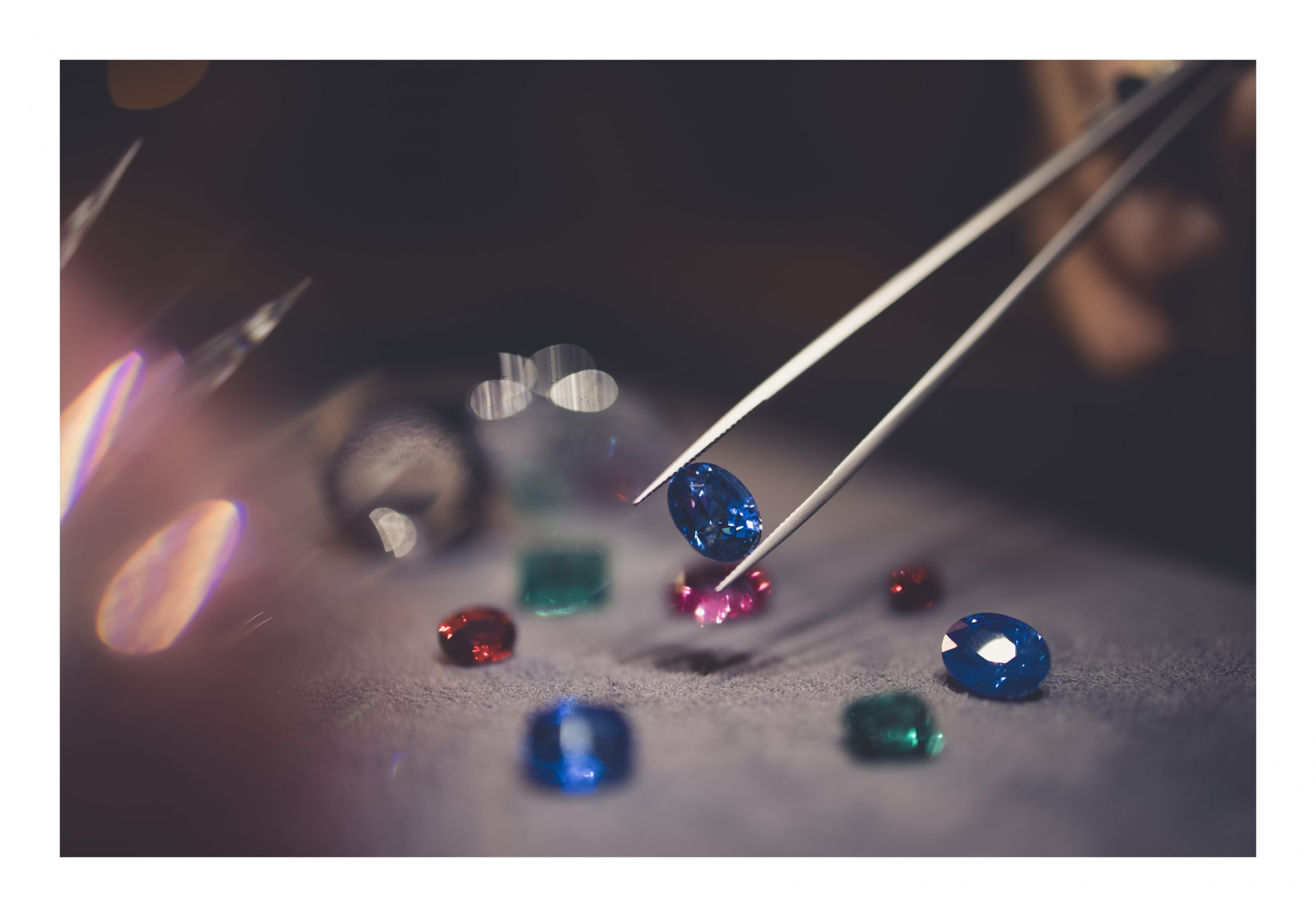 What do you think the future holds for gem trade?
I am convinced that gem trade is going to continue to grow internationally, especially in these times of uncertainty and volatility. Since there are some misconceptions about which gemstones are suitable for investment purposes, I realised that I wanted to inform and bring more knowledge into the field of gemstone investment, which is why I wrote a book titled "Investment in Gemstones". Published in 2017, it was the first book on the market to delve into using gemstones for investment purposes.
Gemstones date back thousands of years as a means of storing wealth; one can say it is the oldest form of investment in the world. In recent decades, despite economic uncertainty, we can see that the value of natural gemstones has continued to grow in the last 25 years and are regarded as non-volatile. Because there is always a demand for safe investments that show steady growth, I can say with conviction that gem trade is here to stay. With the growth of the sector comes competition, and efforts are being made by companies, such as Pandora, who have announced that they will only use laboratory-produced gemstones. We are not worried about such developments because they are not as suitable for investment purposes as untreated natural gemstones.
Where do you see The Natural Gem in this future?
I am certain that The Natural Gem will experience immense growth in the coming years. We continue to build on our present experience in the gem trade and to indicate our performance we have exceeded our annual goals and have more than doubled our revenue every year since our launch. Our vision to become a globally recognised brand is underway as we are expanding and opening new branches in Switzerland and Singapore this year which will allow us to cater to more countries. I strongly believe that with our specialisation and experience in the gem trade market, we will have a great advantage in the future.