How to Build Brand Loyalty – One Tiny Thing At a Time
In a world of automation and digital interfaces, every in-person interaction with customers counts. How can brands use these to build a golden reputation?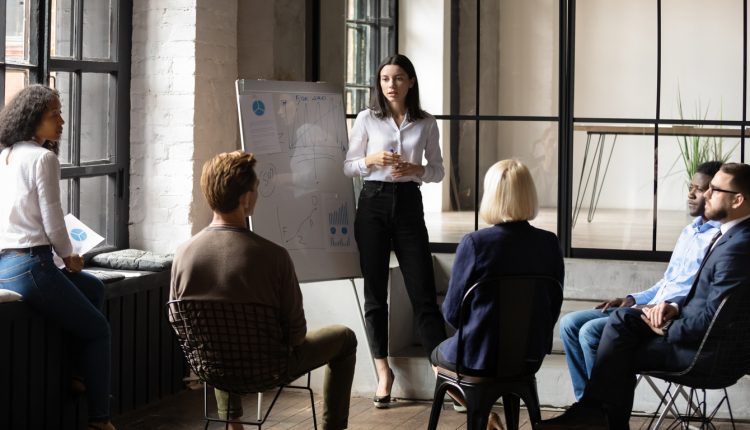 CEO Today hears from Adrian Webster, one of the UK's leading motivational speakers and author of 'Tiny Noticeable Things: The Secret Weapon to Making a Difference in Business' about the 
TNTs are Tiny Noticeable Things. They may be tiny but they are highly explosive and they create the biggest, longest- lasting pictures in people's minds – and if, like me, you're serious about building brand loyalty, you may well want to consider making them your secret weapon.
Brand loyalty for me is all about developing relationships with customers and then continuing to grow those relationships by consistently showing them that we understand their needs and genuinely care about them. If you want to do this, and as a direct result keep your customers coming back, there is no simpler nor more effective way of doing it than through your TNT actions.
So what exactly are TNTs? TNTs are all the little things that we don't need to do, but when we do do them, they can have a seismic impact and make a very big difference. They could be as small as a smile, as tiny as a "thank you", remembering someone's first name, recalling if someone prefers their coffee with or without sugar, or perhaps a handwritten note of appreciation – such an easy thing to do but in a world of emails and text messages, it's guaranteed to stand out. All little, often overlooked things that may cost nothing, yet can make and break relationships. They are the difference between a four and a five-star experience, and they are the difference between an instantly forgettable, mediocre brand and one that's outstanding, for all the right reasons!
Brand loyalty for me is all about developing relationships with customers and then continuing to grow those relationships by consistently showing them that we understand their needs and genuinely care about them.
If you want to build brand loyalty that stands head and shoulders above any of your competitors, the best place to start is by growing your people. If your team members feel great about themselves, the chances are that they in turn will make your customers feel great. As I often find myself saying when speaking at conferences: "Great people make people feel great." The key to this happening is managers moving on from being managers and merely 'managing', and instead becoming leaders. Leaders who, through all the TNTs they do, inspire their people to be the very best possible version of themselves, leaders who are more enthusiastic about what their individual team members are capable of achieving than those individuals are about themselves.
The few and far between organisations that have managed to build truly phenomenal brand loyalty know that it's all about the customer experience. They also recognise that the key to continuously delivering exceptional experiences is for all their people to take real pride in what they do and relish not only meeting customers' expectations but going beyond them. This will only ever happen if your people fall in love with your brand and if at every customer interaction their passion for it shines through. Every customer touchpoint moment, no matter how brief, needs to be seen by everyone as an opportunity to delight customers and exceed expectations. It is an accumulation of many brief TNT experiences that add up in customers' minds, that keep on blowing them away, that make them feel a bit special – that gradually gains their trust and love of your brand.
So, what can you, as a senior manager, do to foster this attitude and behaviour amongst your customer-facing staff? You may be one of the fortunate few managers who are confident that your team already knows customer interactions are an opportunity to make a difference and set your business one step ahead. If this is the case, your job is simply to recognise and reward this behaviour so that it becomes so embedded it's impossible for staff not to do it. But if you're one of a majority of managers who see this happening occasionally, led by your better or more experienced team members, what can you do to nurture this approach to customers and help it become more consistent?
You may not be surprised to hear that the answer could be TNTs. Only, in this case, these are the Tiny Noticeable Things you do as a leader in your organisation to show your team just how much you care, and that you notice when they make a difference. Whatever incentives you choose, whether through formal recognition schemes or just giving deserving staff a half-day off, an Amazon voucher or maybe a meal out with their partner, the cost to your business will easily be outweighed by the competitive benefits that accrue from making your customers feel special.