SpaceTech – The Next Horizon
'Captain of Industry' Graham Norton-Standen, was recently appointed as Chairman of the exciting and award-winning SpaceTech company, Spelfie.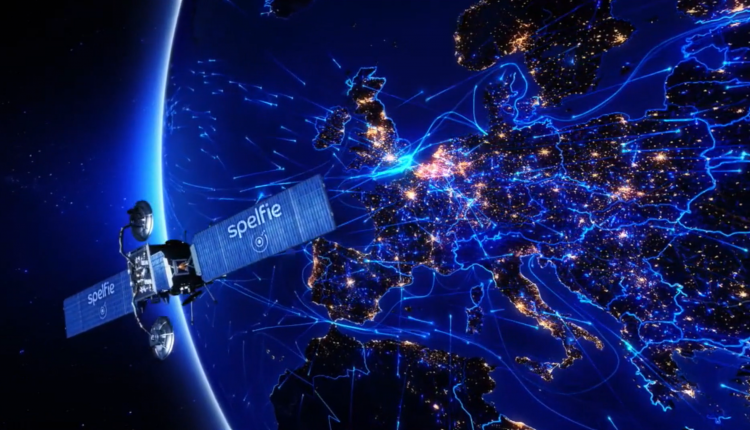 Graham has been a senior board member at a number of organisations globally including British Telecom, Cable & Wireless, Deutsche Bank, Hewlett Packard, P&O, Reuters, Tata Group and Unisys. He has also been division president for Digital Equipment Corporation (DEC) and Electronic Data Systems (EDS, now DXC Technology). 
Here he explains why he has now moved into the SpaceTech sector and what he thinks the future holds for it.
In business, we often fixate on where we are now. If things are good, we try to stay.
If not, we try to change.
But I believe the opposite. If it is good, then do more, stretch ahead, look beyond the horizon and explore new and more things. Different options, opportunities, innovations and other new ideas suddenly emerge.
If it is bad – take a holiday and think things through.
In my life, I have always looked for the horizon and beyond, exploring the potential and the different options of the future – for me and the environment that I am in.
From my school days, into college, into early jobs, then rolling into different industries and a career realising that I was always looking forward, embracing change, and seeing the opportunities and options ahead as a way to continuously evolve.
I have been privileged to work with some stellar companies, and what has seemed like chance or pure luck, I came into situations where a game-changer is needed for a leader to do something different than what was happening at that time. My mantra has been to create new industry futures and opportunities which would never have been available before.
The Career
I started in telecommunications, in a small pre-mobile environment for 'radio telephones' in cars, just as the world was getting ready for a new world of Groupe Spécial Mobile (GSM).
After that, I moved into computers in Olivetti – well known for typewriters, Divisumma Calculating Machines, and then into Office Automation – computers writing letters before the days of email. All while AT&T was being broken up into different groups and wanted to utilise one of their old PABX systems into a JV with Olivetti which created a new business product called the 'M' series computers.
I moved from there into Digital Equipment Corporation, where I was given the job to look after CEGB, which within two years would be engaged with the government, myself working as an adviser to the CEGB management, the Minister of Energy and a number of technology companies to privatise the industry and at the same time, created a new Futures Market in Energy.
In doing this with the Government and the CEGB, we did not just create a new business, but also a model for almost all of the other utility companies that also went into privatisation. I moved over to the European Centre in Brussels and spent the next few years working with DG XVII, the governments and utility companies across all parts of the world.
I was lucky enough to join Electric Data Services (EDS), where I took over responsibility for Mobile telecoms for Europe and Utilities in the UK.
I then moved to Gartner and six months after joining, I had the opportunity to lead Gartner for effectively all countries globally except the USA and initiate a restructuring of the way Gartner, heralded as one of the greatest research companies in the world, engaged with its customers.
The Consultant
After this period, I felt it was time for me to move into different areas where I could use my methodologies and my insights to help others work through their plans – picking out the issue areas and creating solutions that become and stay theirs, and not mine.
There has always been a theme throughout my life.
Focus on the next opportunities available to get involved with, with the link of creating and delivering the next goals. It keeps me looking beyond where we are to find the next opportunities – on the horizon.
I have always looked for consistent key indicators and areas that continue to converge and overlap into mutually joined Venn Diagrams, which allows a form of transitional change and evolution.
Communications, technology, energy, environment and recently, even being fairer – ethics, sustainability, morality and caring for our planet and our people are my KPIs.
SpaceTech 
Within that, I believe that Space, Technology and Communications are the future.
Fundamentally, that is what Spelfie is. The future of space to consumer engagement strategies, today.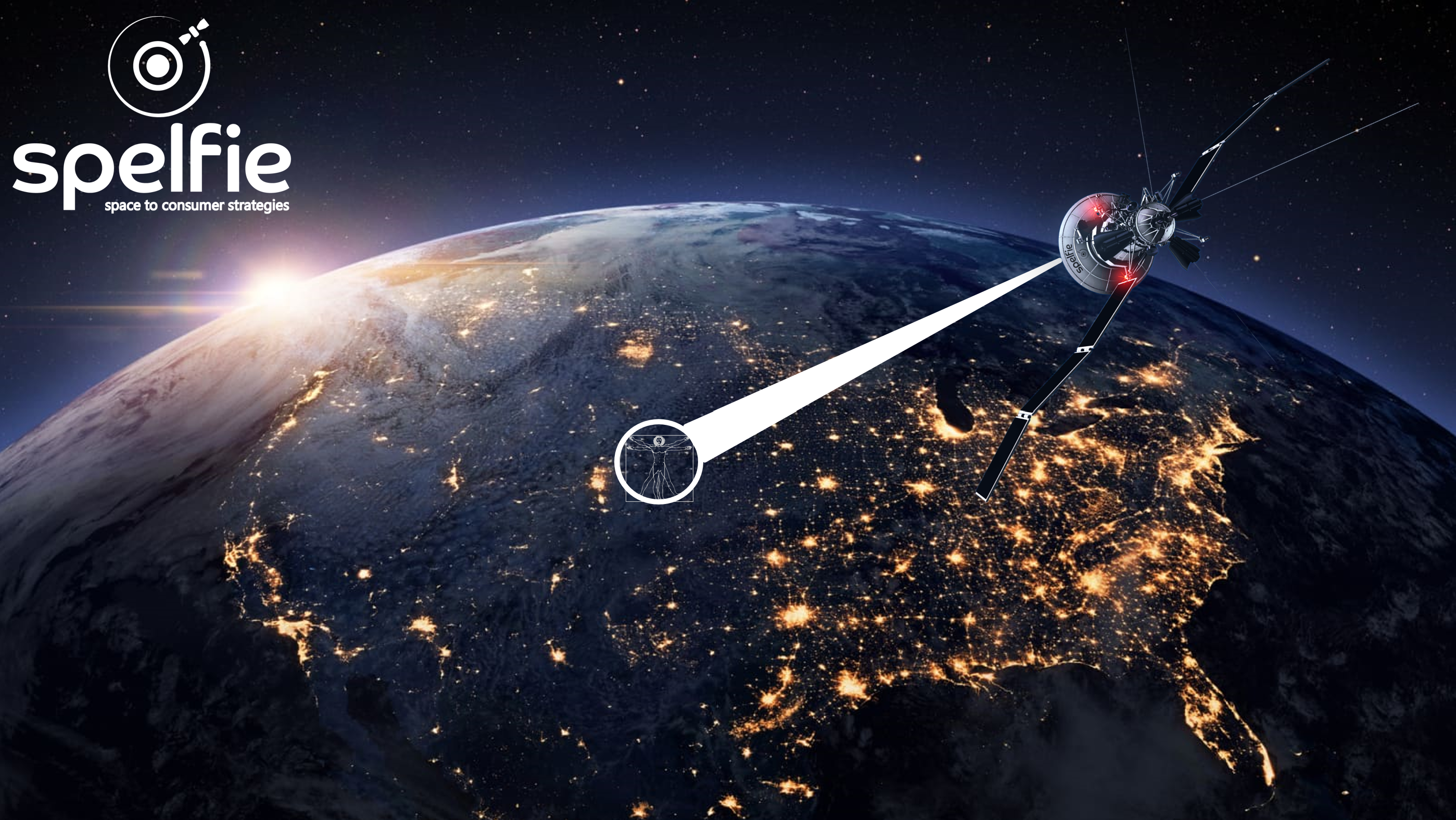 Spelfie, in partnership with AIRBUS, captures satellite images of live events and their attendees from space using Earth Observation Satellites. Spelfie merges user-generated content and satellite imagery, creating an entirely new data stream. It has created the first, Space-to-Consumer (S2C) engagement strategy, putting mankind in focus, from space.
Spelfie has been quietly developing these S2C engagement strategies, which are underpinned by the granting of its US Patent in March, giving Spelfie control of the relationship between mankind and all Earth Observation Satellites (namely satellites with cameras.)
We all talk about books and films like 1984, and 'Big Brother' watching over us. Big Brother has always been here and will not go away, and why should it? Yes of course there is an element of 'watching us'.  But more importantly, 'Watching OVER US' as well. That is something that we all want.
More of these actions are being taken by corporations and the new tribes of the world. Where how we care, and what we care about, really does have an impact on all of what we do and say today.
You need tech, you need comms, and you now need to focus on space as well. Spelfie is a company, but a company with a key focus on bringing together different parts of tech, comms and now space, to create human-focused societal and commercial solutions for our future.
Whilst COVID was transforming our global thoughts of life, spacecraft were landing on Mars, and taking test flights with a first-ever helicopter on the red planet.
The Future
One of the key activities we are all looking at is: What comes after looking into Space? What are the new horizons and new opportunities for mankind?
Spelfie is shaping commercial futures with great companies like AIRBUS, for all of us to participate in and be part of that future. This is why I am proud to share my time and my commitment, and join my name with Spelfie, to become part of what we are all focused on doing next.
Some of the largest and most competent businesses today look forwards, creating models that can shape the future and take our current world with us into the new SpaceTech arena.
Spelfie is focused on real-time satellite imagery, turning cameras back onto our planet, to 'share the bigger picture' and make the most of our planet's resources, as we explore others.
So, from Spelfie, and all of its team and partners, we would ask you all to help us, and 'watch this space'!