How to Protect eCommerce Customers From Cybercrime
As online portals become ever more vital, the need for effective cybersecurity measures will only grow. How can you protect your customers and cash flow from fraud?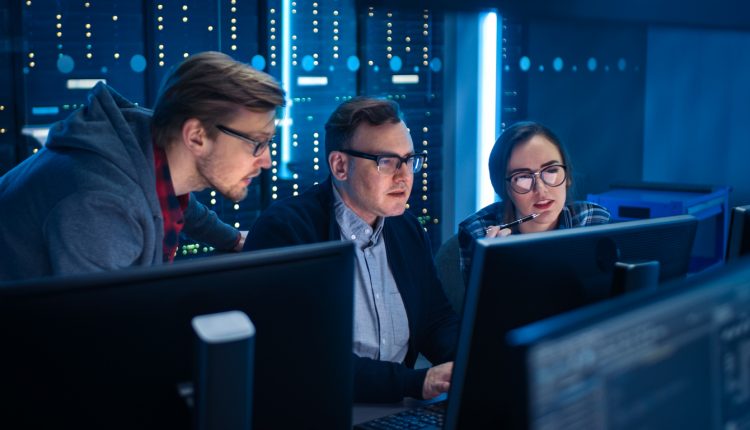 eCommerce transactions are surging, and this has a number of positive and negative effects for businesses that have migrated online. The rise of online sales has created opportunities for small and medium enterprises to thrive. However, adaptation comes with a price, and hackers view this situation as a cash-cow they can easily exploit.
As identity thieves and scammers continue to refine their methods, it has become more important than ever for businesses to invest in better cybercrime prevention strategies and tools. Here's a guide to help you protect your customers as they browse and buy in your eCommerce store.
1. Restrict access to the backend
It is easy for a cyber criminal to steal customer data through your e-commerce website. All they need to do is to crack admin login credentials or steal these from the very people who are maintaining your website. To prevent this, opt for complex passwords and restrict access to a select few you can rely on. If you are looking to add more members to your web development team, have your administrator create new login accounts.
2. Install and update security plugins
If you are using WordPress for building your eCommerce website, you need to install plugins that can protect you against malware injections and hacking attacks. While you might have to pay to get these tools, they can add layers of protection on top of the basic security features you already have. With plugins like Jetpack and Kinsta, you're not only protected from DDoS and brute force attacks, your customers' data are also secured from potential identity theft and fraud. You just need to update these plugins regularly so your website is better equipped against the latest threats.
3. Protect customers against malicious activity
Even though customers are responsible for securing their login accounts and using their personal information on your eCommerce platform, it's still important to defend them from possible breaches like unauthorised purchases and login attempts. Consider installing a payment fraud detection system for verifying users across key data points, from signing up all the way to checking out. For added protection, you may include fingerprint scanning and two-factor authentication to the mix. These may inconvenience some customers, but they are still necessary if your eCommerce business sells high-value products.
4. Acquire an SSL certificate
With the changing nature of the tech landscape, eCommerce businesses will have no other choice but to comply with standard security requirements. The most basic of these is acquiring a secure sockets layer certificate. With an SSL certificate, your eCommerce platform can communicate securely with a customer's web browser by encrypting sensitive data. This prevents criminals from intercepting personal details such as names, birthdays, addresses, and credit card numbers. It's for this reason that search engines like Google flag websites without an SSL certificate as unsafe. If you want to give your eCommerce customers peace of mind as they browse and pay for the products they need on your platform.
As more people shop online, data protection and security are becoming even more critical for businesses. Putting the time and effort in developing these in your online store not only helps build trust with customers, but also keeps cyber criminals at bay.