A Reflection on Business Resiliency During the Year of COVID-19
2020 was a trying year for every business, but some managed to thrive despite the pandemic. What techniques did they use to remain resilient?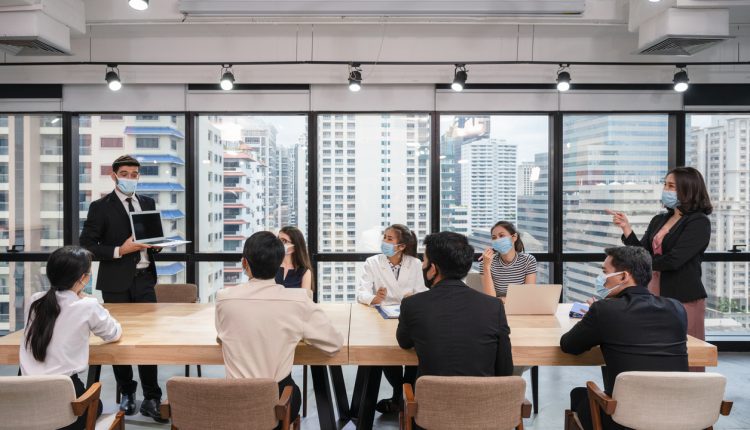 Resiliency became a buzzword and a way of life for businesses around the globe in 2020. Thanks to the ongoing pandemic, it became a do-or-die scenario for many business owners to keep thriving through the process of reinvention.
We recently passed the first anniversary of when the world changed, and it's worth exploring what business owners did to stay alive, and thrive, through the pandemic. How did the most resilient and successful business owners pivot, adapt, and change?
Most Businesses Were Forced to Adapt
Many businesses adapted during the pandemic through the use of technology. An example cited on SHRM.org presented the story of a small business called Moriarty's Gem Art, a family-owned jewelry store in Crown Point, Indiana. Due to their store closure, they were forced into doing a virtual gem show through video. They had always considered going through a source like YouTube to do this, but finally took the plunge in 2020. This involved doing live-streaming gem shows on YouTube, something that worked very successfully for them.
Many business owners showed similar resiliency, and resourcefulness, even with the odds stacked against them. Inc Magazine contributor Melissa Dawn Simkins, who is CEO of The She-Suite, managed a complete technological turnaround for her annual She-Suite Summit in March of 2020. It all began when their fifth annual She-Suite Summit was forced to close down due to the pandemic requirements. Rather than recede, shut down, and be forced to let her team go, Simkins took on an innovative frame of mind and moved the She-Suite Summit online. She managed to reinvent the summit in less than 38 hours – an incredible feat. During the online event, women who attended felt safe and inspired, and were still able to get the most out of attending.
Other business owners showed resilience even when they were forced into laying off their in-store employees. A New York-based bakery called Ovenly was profiled by CNBC last year to show what they did to keep themselves alive. They worked around the chaos by creating contactless transactions, while simultaneously creating a safe "to-go" window outside their store.
What Have Businesses Learned During the Pandemic?
A major lesson businesses have learned during the past year is that quickly adapting to technology is a new essential. Part of this involves using more artificial intelligence to augment work forces when it's unsafe for humans to work in one location.
Even businesses that haven't relied on automation and technology to survive the pandemic have had to be flexible and agile. Business owners have had to pivot their strategies, marketing plans, and in some cases, their core products and services, in order to meet the market where it's at. That level of flexibility will continue to benefit business owners for years to come. 
While business owners around the globe are still facing an unprecedented future, learning these lessons in resilience is invaluable.