5 Benefits of Using Project Scheduling Software
Any large project requires constant sharing and communication between team members. The right software will make the process far easier and more effective.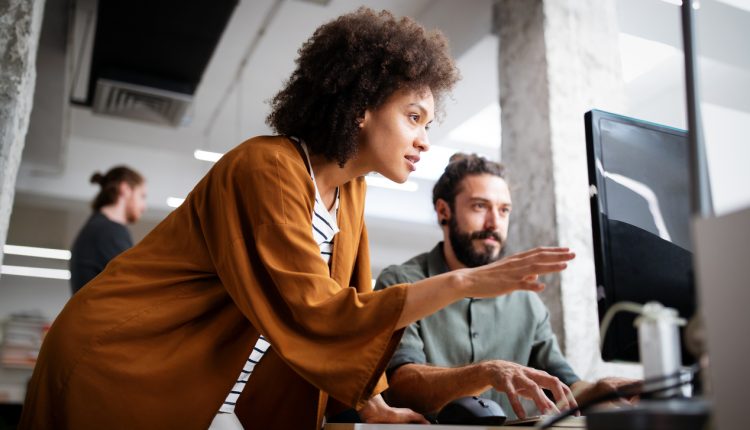 You could be wasting valuable time and resources if you are not using project management software in your business. There are so many logistical details to take care of on the average project that taking advantage of technological tools could help the process be more efficient.
Wasted time will eat into your profits. When your team members are focusing on the smaller details and tasks, they are not able to dedicate their time to problem-solving and achieving the project goal. The more time that is freed up by taking advantage of project management software, the more effort and focus is available to dedicated to getting the real work done.
Your project doesn't need to be complex to benefit from using management tools. Finding the best project scheduling software for your business and industry may take some investigation and time, but ultimately it will help you be more productive and efficient. Let's look at a few of the benefits of investing in project scheduling software for your business.
Stay On Schedule
There are so many things going on at the same time during a project that it can be easy to lose focus. Your team needs to be highly organised when it comes to your project schedule. When you use a project scheduling tool, you will have instant access to graphs, charts, and lists that keep your project organised. Team members can access each project tab to see what needs to get done and what the current goals are for any project.
Your team needs to be highly organised when it comes to your project schedule.
Collaboration
Project scheduling software not only allows you to set up a working timeline but gives your team a superior avenue for communication. Team members can share documents, comment on posted items, ask questions, and complete tasks all on one platform. You will be able to see exactly where each department of your project is and how your team members are working together.
Tracking
In the past, if you wanted a status update on a big project you needed to have all your team members gather for a reporting meeting. This takes valuable time and resources away from the project. With project scheduling software, it's easy to process a number of customisable reports that can give you the current status of any area of your project. You can access real-time updates from your project leaders quickly and easily.
Delegate Tasks
There are a million details to be taken care of in any project. The efficiency of a project relies on the ability of the manager to delegate tasks. When your business uses project scheduling software it is easy to nominate team members to particular tasks. Each of your team members will be registered in the system and available to answer questions, give updates, and take on assigned tasks.
Communication
Project scheduling software can be beneficial to your team members and your clients. When you give your clients access to your software they essentially become another member of the team. They are able to ask and answer questions instantly, review progress, and provide edits for any project that you are working on.
When you use the right tools, your business projects are more likely to run smoothly and be successful. Project scheduling software can help you to broaden your communication, encourage collaboration, stay on track, and delegate tasks easily and efficiently.