Verkada Camera Hack Reveals Workings of Tesla and Other Businesses
The security startup is probing an alleged hack of 150,000 live camera feeds across major US businesses, prisons, hospitals and schools.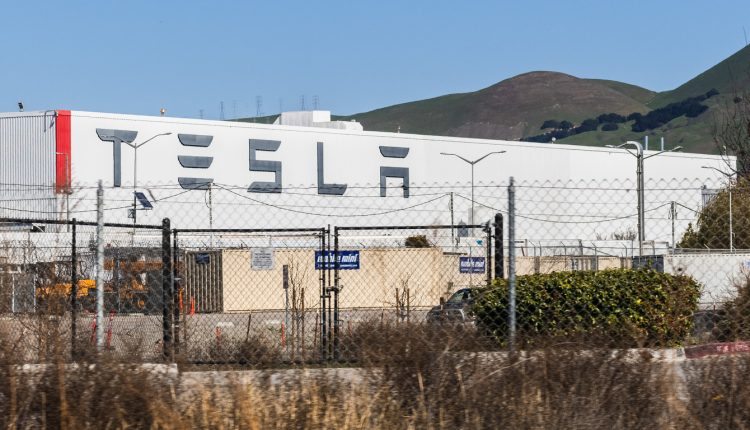 A group of hackers claim to have breached an immense archive of live and archived footage from surveillance cameras across hundreds of businesses by gaining administrative access to camera maker Verkada.
In video footage shared with Reuters, a Verkada camera showed footage of workers on an assembly line inside a Teesla warehouse in Shanghai. The hackers claimed to have obtained access to 222 cameras in Telsa warehouses and factories.
Further video footage seen by Bloomberg showed a man in handcuffs being questioned by officers in a police station in Stoughton, Massachusetts. A Verkada camera inside Florida hospital Halifax Health also appeared to show a group of hospital staffers pinning a man to a bed.
Software provider Cloudfare and transport startup Virgin Hyperloop were also included among the list of affected companies disclosed by the hackers.
Verkada, a Silicon Valley-based startup that supplies security cameras to businesses, told the BBC that it was "investigating the scale and scope of this issue", and that it had notified law enforcement.
"We have disabled all internal administrator accounts to prevent any unauthorised access," a Verkada spokesperson said.
Swiss software developer Tillie Kottman claimed credit for breaching the Verdaka systems. Kottman said their motives for the hack were "lots of curiosity, fighting for freedom of information and against intellectual property, a huge dose of anti-capitalism, a hint of anarchism – and it's also just too much fun not to do it".
Kottman declined to name the other members of the hacker collective working with them.
Cloudfare said in a statement that it was alerted to the breach of the Verkada security system, which monitors main entry points and thoroughfares in some of its buildings. "The cameras were located in a handful of offices that have been officially closed for several months," the company said.
Tesla and Halifax Health have yet to comment on the breach.