The Balance Between Aesthetic Medicine & Natural Beauty
For this month's cover story, we speak with one of CEO Today Global Awards' winners – Dr Katie Lau who runs her own aesthetic medical clinic in Hong Kong.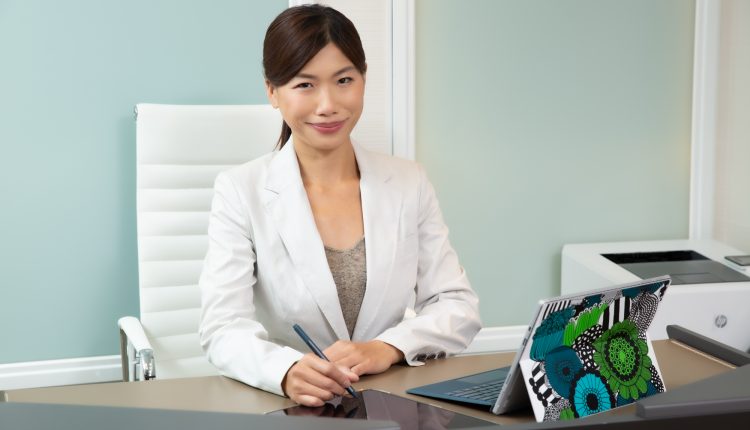 After graduating from the University of Hong Kong in 2006 and completing three years of basic surgical training in 2011, Katie moved to private practice in aesthetic medicine and started her clinic in March 2017.
Dr Katie Clinic aims to treat patients in a holistic approach, not only addressing patients' concerns – a very common business model in the industry – but providing an all-round solution to improve patients' skin health and outlook through non-invasive treatment modalities. The psychological state of their patients is the clinic's main focus – something that unfortunately is ignored by many other clinics in Hong Kong and abroad. We hear more about Katie's journey below and her mission to help patients appreciate their natural features.
Apart from your role as a doctor, you're also a professional athlete. Tell us a little bit about what this has taught you and how you apply these lessons to your work life.
I am a swimmer, who started competitive training at the age of 8 and was a 4 x 100 metres Freestyle Relay silver medalist in the 1994 Hiroshima Asian Games. I was the 100 metres Butterfly Hong Kong Record Holder for nine years (between 1994 and 2003) and achieved World Ranking of number 16 with the same time of 1'02.38 in 1994, which made me the first Hong Kong female swimmer to make the World Ranking.
When I was an athlete, I always wanted to challenge myself and do better – this mentality persevered when I became a doctor. I moved to private practice in 2011, worked for a number of clinics and then decided to start my own business. 10 years of work, both at a public hospital and private organisations, have taught me a lot, but deep in my heart, I still yearned to explore further experiences and challenge myself further.
I have represented Hong Kong at international sports events since I was 13 years old, however, I wasn't the best student at medical school – it took me over five years to complete my M.B.B.S. curriculum.
Although I was very disadvantaged at the starting point of my medical career, I was so determined to reach my full potential and make gradual progress in the same way I did when I was a professional athlete. In any competition, there is always only one winner and I worked hard to adjust to my frustrations and disappointments when I was faced with situations where I wasn't the one in the winning position. Those feelings paired with the pressure to not fail is what pushed me forward. This greatly applies to my medical career too – I am trained to be tough and to stay strong while doing everything in my power to keep positive and do my best to improve!
The mindset of 'making it to the top' has been with me my whole life – I've never been the one to just follow and work for others.
Tell us about the beginnings of your clinic – how did you come up with the idea and what was the process of setting it up like?  
In November 2016, quite coincidentally, a unit opposite one of the clinics where I worked for five years became available for rent. I liked the prospect of working in this familiar place with its friendly, well-established environment and after some serious deliberation, I decided to start my first clinic there.
Founding my clinic was more than starting a business – I wanted to set up a space where I can apply my own philosophies in treating patients. When I went through surgical training, I truly appreciated the feeling of using my bare hands to help patients. In addition, I wholly uncovered the importance of natural beauty after I joined the aesthetic medicine industry. Each, and every human has their own unique appearance and I believe that rather than reconstructing them into 'perfection' by invasive means, it is much better to gently 'sculpt' them to only enhance their natural appearance.
The first basic principle of medicine I learnt during my first days at medical school was to not harm. As opposed to invasive means like constructive surgery, non-invasive means like fillers, and energy-based devices impose less risks to patients – both physiologically and psychologically. The end effect is reversible and non-permanent, which means that patients have the choice and chance to undo it if the outcome is not what they really want, especially down the line.
My standard approach is to use the simplest and most non-invasive technique, pharmacology, and then slowly move through the pyramid of more aggressive treatments as a last resort.
Another belief I have been mastering is creating a holistic and patient-centred practice. In this aesthetic industry, one of the most popular trends and biggest temptations is to simply do what your patients request – without assessing the person as a whole. Most companies tend to promote the latest and most profit-making technology, without taking into account their suitability. Patients' interests should always be our first priority. Therefore, all treatment plans should be tailor-made, according to their needs and necessity.
My first job is to always communicate with my patients – first, to understand them thoroughly as a person and then find out more about their health conditions, personality, work, habits, hobbies, and above all, skin health and weak points. This is then followed by analysis, discussion, treatment details, including options, basic mechanisms, procedure, effect and outcome, possible complications, cost, and finally, the best-informed consent before any forms of treatments commence.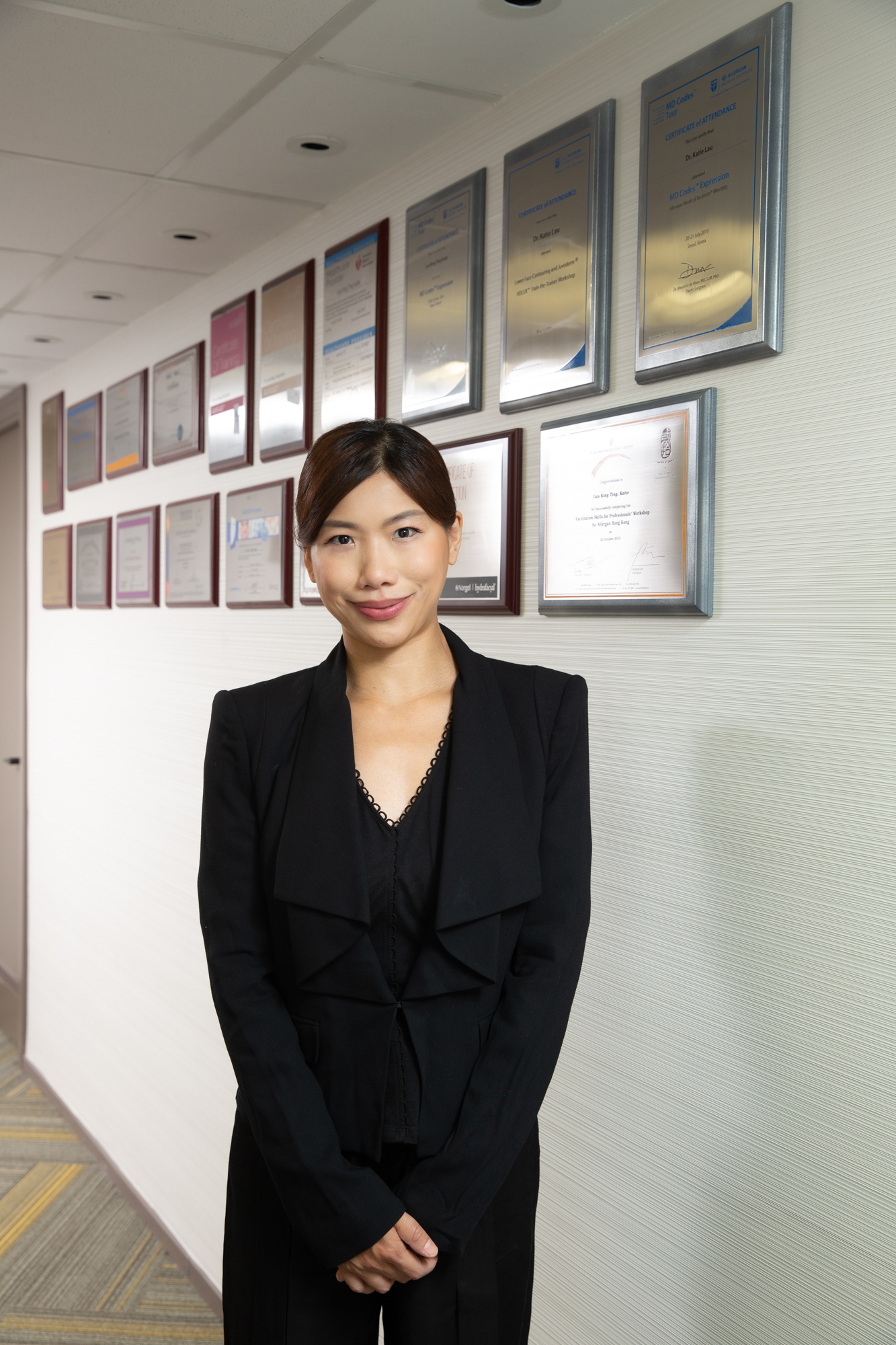 Although I am eager to develop my own business, it is not always easy to start a clinic in Hong Kong. Under government laws, healthcare practitioners are not allowed to host any promotions or marketing campaigns, which is why I wasn't allowed to bring any patients with me from my previous practice. I started from scratch, promoting my clinic through word-of-mouth only. It was very difficult in the beginning, but my professionalism, special attention to patients and hard work started paying off quickly.
What are the aspects of your clinic that make it stand out from others?
There are a few things that make my clinic special. One of them is that as a female aesthetic doctor, female patients feel more comfortable with me, especially when it comes to more private body parts. But more importantly, my goal is always to inspire patients. Many of them have gone through different aesthetic services elsewhere and some of them are not happy with the experiences they've had or with the post-treatment effects. My method when meeting a new patient is to comprehensively explain the problems they face, the underlying theories and potential individualised management planning, expected results, normal transitional side effects, possible known complications, etc. This approach makes them feel valued and provides them with an in-depth understanding of their general well-being. For me, it is so important to build a stable and wholesome doctor-patient relationship, which will last for years to come!
Tell us a bit about your belief that aesthetic medicine should enhance natural beauty. How important is this today, considering the extremes a lot of people tend to go to?
It is vital to unleash the underlying reasons leading to the apparent main dissatisfaction that has brought my patients to me. I always try to find the roots of the problem they have with their appearance. Often, psychology plays a major part in modelling their physiological judgment.
For middle-aged women, marriage issues tend to be the most common culprit. Many of them are desperate for some reassurance or a confidence boost, which sometimes ends up in impulsive and drastic changes. For the younger generation, I've found that that there is a post-graduation crisis that occurs which makes young people believe that their appearance will play an important role in whether they get offered a job or not.
A practical misconception I think is quite interesting to note is that in many cases, in terms of clinical assessment and focus of modification, the superficial "problematic point" that patients would like to change is often not the exact area that needs to be treated.
For example, patients who struggle with 'apple' cheeks don't realise that overall skin laxity can be the prime cause of the problem. Lifting and skin tightening modalities can solve this easily, instead of injecting hyaluronic acid fillers, for example, which could result in an unnatural "filler face" appearance – something that has been widely criticised in recent years.
Every person is unique and each one of us has our own skin characteristics, problems and responds differently to specific procedures. What I have been preaching is that I'll always try my hardest to achieve the best possible result as quickly as possible and in the best interest of my patients – taking into account their safety, as well as the efficacy and longevity of the treatment, until we reach a win-win outcome for everyone involved.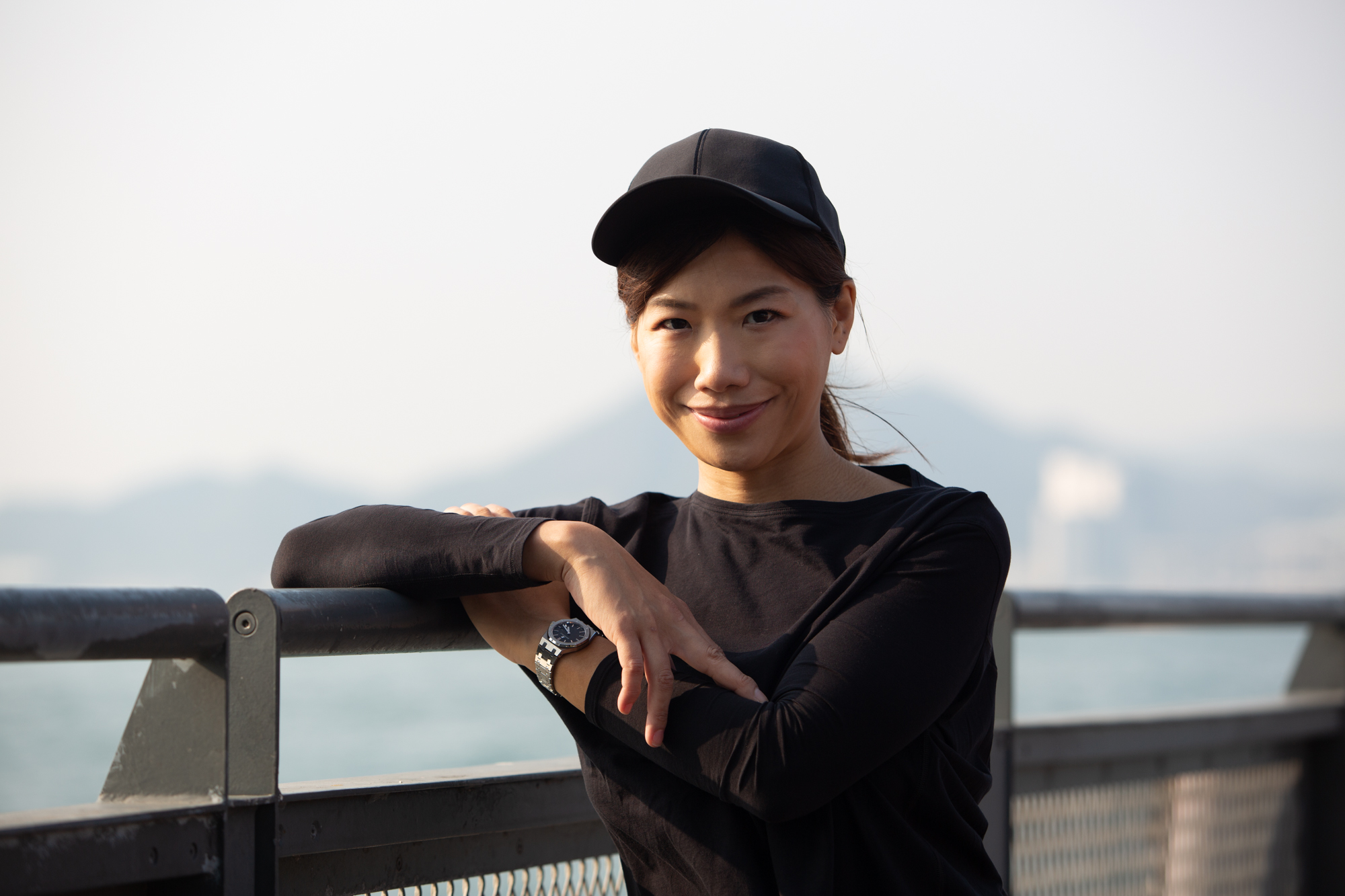 Aesthetic medicine is reputable to be addictive, simply because patients can be truly overwhelmed with the positivity it can bring to their work, social, and personal lives. Many people can fall into an 'overtreatment' trap in their desire to keep improving the way they look and reach a state of 'perfection'.
In today's society, so many people are influenced by the definition of beauty that media, popular culture and celebrities instil in us and think that in order to achieve true beauty, they need to fit these standards. When I run into these extremes, I never just satisfy these patients' over-realistic requests, but I try my best to gently reshape their vision while managing their expectations accordingly.
It's not surprising that some patients get upset, however, in most cases, they end up appreciating my professional advice and guidance after they digest it and spend some time on self-reflection. They understand that it is my duty to have their best interest at heart. I firmly believe that in some cases, simply listening to their requests can have a negative impact and sometimes even lead to a result that is worse than their pre-treatment condition.
Another core element to my practice is providing the right treatment to the right patient, utilising the best possible medical consumables and equipment. I insist on only using products and devices that are FDA-approved as this means that they are scientifically tested, safe and effective. I tend to only trust companies that have a well-established history of usage.
I believe that I've found my calling in aesthetic medicine and I've been working on sharing my experiences with younger doctors and students, delving into the importance of having the right attitude. It is my goal to continue sharing this knowledge across different platforms and in different formats in the future.
As an athlete, I achieved my first big success at the age of 13 and I hope that my medical career takes me to many big successes in the future too. For now, I promise to continue working as hard as possible and aim to become one of the best of the best in the field!