IWD: Why 'Choose to Challenge' Should Resonate with Tech Executives
The theme for International Women's Day 2021 is #ChooseToChallenge, and it should strike a chord with tech leaders. Nicky Tozer, VP EMEA of Oracle NetSuite, believes it must set the tone for us to analyse, question and adapt our leadership to benefit the future of the technology industry as a whole. We hear more about it below.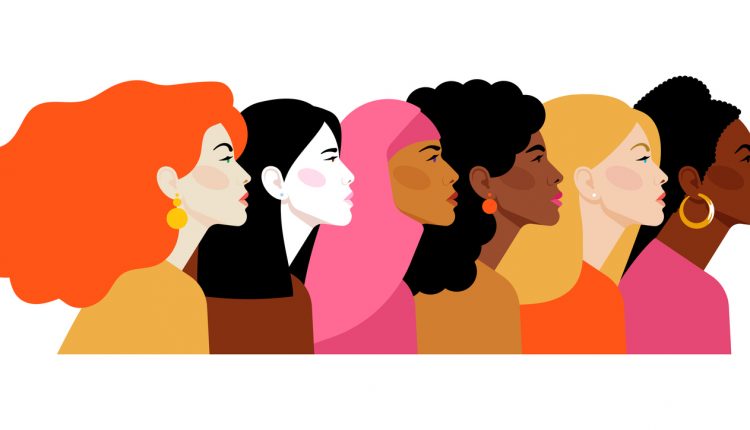 We must however make sure we are challenging the right areas, to lay the groundwork for women in tech to prosper. With its power to shape our personal and business lives, the technology industry can be a pioneer if leaders put diversity at the centre of strategy. Technology is a by-product of the people that create it, and it should reflect the audience it is developed to serve. By choosing to challenge, we are asking the questions and taking the actions that will help us achieve parity.

The business case for greater diversity
We know there is still a need to address balance. Women make up around a fifth of the tech workforce, and employees in the sector are looking for more. More than two-thirds say their organisations are working on gender diversity, but just 29% know exactly what those plans entail. We need to challenge the idea that diversity is something that happens by itself, and implement systematic, business-led approaches with clear success indicators to combat the imbalance.
A recent study from McKinsey & Company found the greater the representation of women, the higher the likelihood of outperformance. Companies with more than 30% of women executives were more likely to outperform companies where the percentage ranged from 10% to 30%, and in turn, these companies were more likely to outperform those with even fewer women executives, or none at all.
We're slowly heading in the right direction. The number of female directors at FTSE 100 firms has risen by 50% in the last five years – and there are no longer any all-male boards. But there's still much room for change. Only recently have we experienced the milestone of a young female entrepreneur taking a tech company to IPO with a majority-female board. These examples should be the rule, rather than the exception, and tech leaders cannot assume change will happen organically on that journey.
Spot the trends that contribute to imbalance
This year, International Women's Day falls almost a year after the tech industry underwent huge shifts towards remote working practices. Many have identified remote working as a possible gender equaliser – particularly around the idea that more flexible working patterns will help women overcome the barriers to entering fields such as technology, as well as providing a simpler return to work after career breaks. But we need to consider the wider picture. There is a complex balance of factors that affect gender representation in the workplace. Remote working does not occur in a vacuum, and more women are feeling the burden of supervising homeschooling.
We're slowly heading in the right direction. The number of female directors at FTSE 100 firms has risen by 50% in the last five years – and there are no longer any all-male boards.
Tech leaders also need to look at the wider framing of job creation. Over the past 12 months, almost 800,000 additional jobs have been created globally across automation and programming in response to the way digital technologies have been adopted. Yet, many of these new jobs are being taken by men due largely to the traditionally male-oriented skillsets associated with those roles. Research has also found that many of these new roles are also being advertised with 'masculine-coded' language, which may be further contributing to gender imbalance. Leaders need to consider that not all opportunities are necessarily being created with gender equality in mind and that we must step back to consider the bigger picture.
Be vocal, be a driving force
Tech leaders can make significant contributions by calling out where things need to be improved. As our founder, Evan Goldberg, said recently – "More than ever, I need to think carefully about the intent of my words and actions and consider the impact they may have. I hope to be able to say things that are inspiring, but sometimes simply being honest is the most appropriate thing".
We need to think carefully about the positive legacy we leave. For example, the CEOs of major global companies coming together to issue a new definition on the purpose of a corporation, reimagining the idea that business exists purely for profit and shareholder value. The term was re-engineered to outline that businesses are responsible for investment in employees, delivering value to customers and notably, promoting diversity and inclusion across the workforce.
This recognises the need for 'conscious inclusion' – that is, to recognise the value of every member of the workforce and make everyone – from the CEO to the support staff – accountable for advancing diversity. Everyone benefits. Studies have found that teams with inclusive leaders are 17% more likely to report that they are high performing, 20% more likely to say they make high-quality decisions, and 29% more likely to report behaving collaboratively. The rewards are clear if leaders drive these initiatives.
We are seeing a pattern of continued change that is equipping future generations of women for success, but there is plenty of room for progress. By choosing to challenge, leaders can ask the difficult questions and take the actions that will help us get there. Incremental, consistent progress will ensure the ambitions of International Women's Day are worked towards.